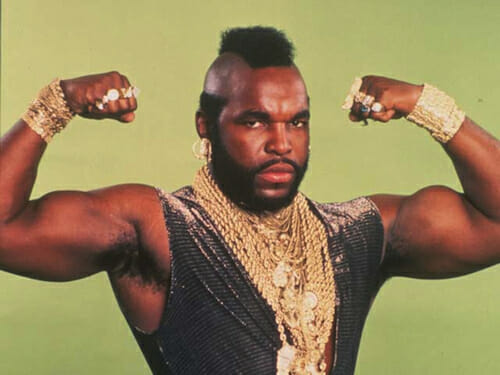 You might be used to seeing born-again Christians in the political sphere and as talking heads on news channels. Yet these are not the only areas in which being a born-again Christian has been coupled with success. Hollywood is not normally seen as a Christian arena, but these 10 born-again Christians prove that fame and faith are not mutually exclusive.

10. Richard Kiel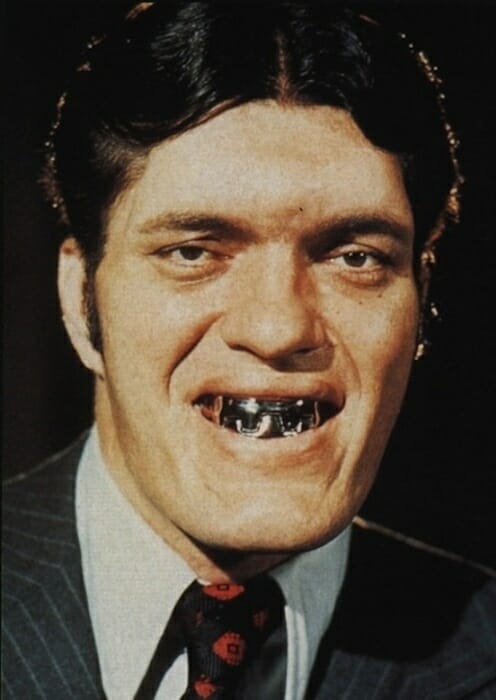 With his steel teeth, height of over seven feet and fearsome countenance, Richard Kiel's most famous role has him looking like something from Revelations. The actor, who portrayed "Jaws" in the James Bond movies (as well as cropping up in various other films such as Adam Sandler's Happy Gilmore), is now in his seventies. However, the fame he experienced earlier in life after appearing in the Bond movies led to him becoming an alcoholic. After hearing that a co-star who was also an alcoholic had died, and learning that his wife was expecting a fourth child, Kiel attempted to quit drinking. He had been a Christian since the age of nine, and in the depths of his alcoholism he watched a Christian program. Praying with the host, he became born-again, which he credits for enabling him to beat his addiction.
9. Steve McQueen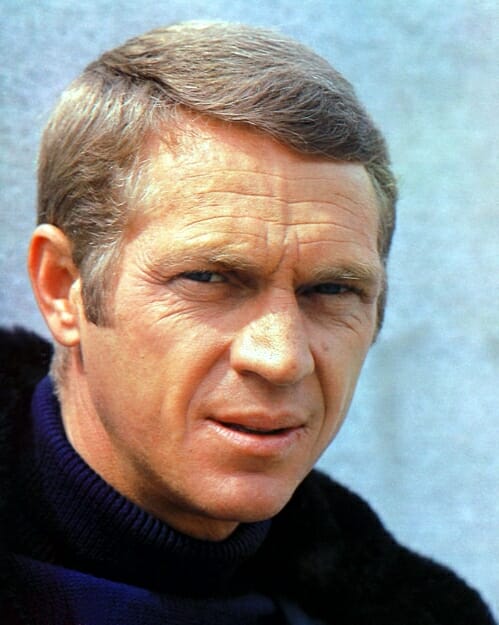 Academy Award-nominated actor Steve McQueen was known as "The King of Cool," with movies such as The Magnificent Seven, The Towering Inferno and The Great Escape cementing him as a Hollywood superstar. Indeed, at one point in the mid 1970s he was the world's highest paid actor. Well-known for his love of racing motorcycles and cars, he performed many of his own stunts. Yet his career was cut short when he died in 1980 at the age of 50. As a child and teenager, McQueen was involved with gangs, committing crimes and eventually spending time at the California Junior Boys Republic institution. However, he turned his life around and then enrolled in the Marines. Before his death, influenced by his wife, son and flying instructor, he became a born-again Christian and a regular attendee at his local church.
8. Chuck Norris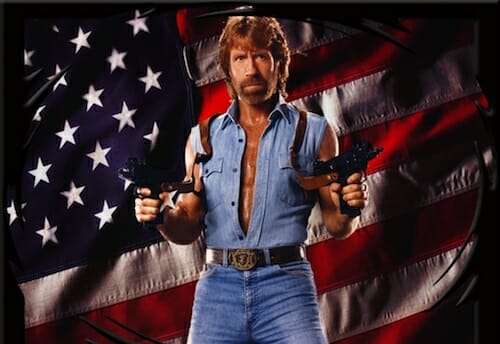 Martial artist and actor Chuck Norris has been defined by his tough, no-nonsense image in a career spanning both movies and television. A cult action star, he has appeared in such films as Way of the Dragon, alongside the legendary Bruce Lee, as well as An Eye for an Eye and Firewalker. He also spent almost a decade as the star of Walker, Texas Ranger. Yet, as the victim of bullying by his peers and the son of an alcoholic and largely absentee father, Norris had a troubled childhood. It was while he was in the Air Force that he began training in martial arts and thus set himself on the path that would lead to stardom. Norris sees his faith as highly important to his life. In addition to his acting roles, he has published several Christian books and has also appeared in several commercials advocating prayer and Bible study in public schools.
7. Jane Fonda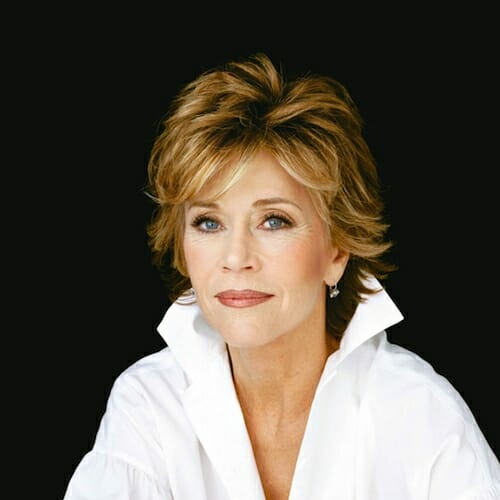 Image Source: http://1024x.net/25/-/Jane_Fonda
Jane Fonda is the winner of two Academy Awards and is known as much for her political activism and exercise videos as for her filmography. As an actress, she has appeared in movies as diverse as Barbarella, They Shoot Horses, Don't They?, Nine to Five and Monster-in-Law. Her anti-war activism and efforts in favor of feminist causes, meanwhile, have made her something of a controversial figure. In 2001, Fonda announced her conversion to Christianity and her belief that the dogma, discrimination and bigotry she opposes are not endorsed by the majority of Christians. This conversion may have required some sacrifice, however, as she believes that her faith may have contributed to her divorce from media mogul Ted Turner.
6. Tom Hanks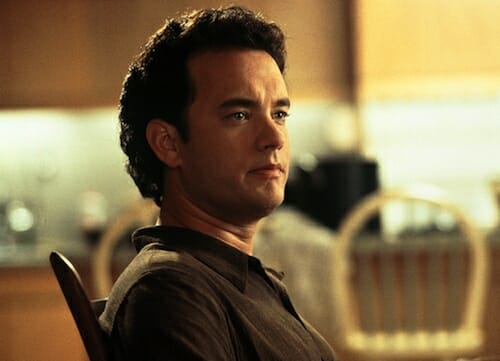 Tom Hanks is not just an Academy Award winner; he is one of the most bankable Hollywood stars of recent times. His movies have grossed over $4 billion at the US box office, and a full 17 of them have grossed over $100 million each worldwide. Instantly recognizable from his roles in Philadelphia, Forrest Gump, Apollo 13, Saving Private Ryan and as the voice of "Woody" in Toy Story, Hanks's talents are indisputable. Throughout his lifetime, he has also been involved with various religions, including the Greek Orthodox Church, the Nazarene church and the Mormon Church. Certainly at some point in his youth he considered himself an evangelical and even today Hanks is a professed churchgoer. This is a man who appears to have seen the light more than once.
5. Armie Hammer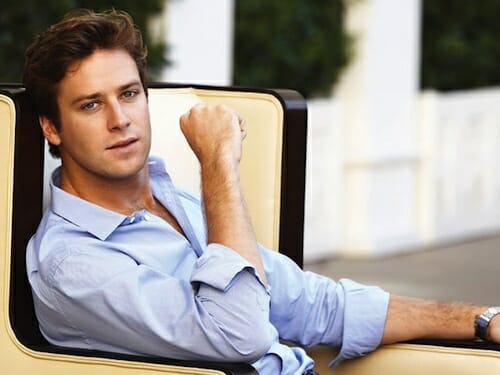 Armie Hammer is certainly one to watch. His performance as a young Billy Graham in Billy: The Early Years led to roles in The Social Network, J. Edgar and the upcoming The Lone Ranger. Hammer comes from a strong Christian background, with his father having founded both a school and a Christian radio station in the Cayman Islands. Before dropping out of high school to work as an actor, he attended the school, Grace Christian Academy, followed by Los Angeles Baptist High School. Tall and good-looking, Hammer is everything you could want from a Hollywood leading man.
4. Mickey Rooney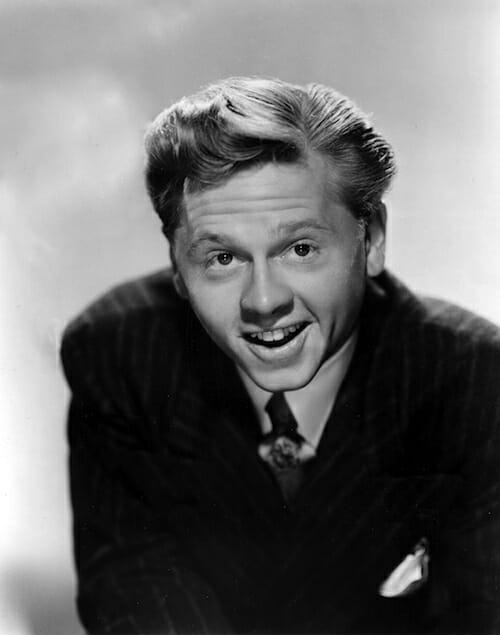 Born in 1920 and performing before he was two years old, Mickey Rooney is a star whose Hollywood career must surely figure as one of the longest and most successful. In his roles in the long-running "Mickey McGuire" and "Andy Hardy" franchises – not to mention a string of movies with Judy Garland – he was a firm fixture of 1930s and 1940s Hollywood. He has acted in multiple films in every decade of his life up to 2010, often receiving critical acclaim. This success came at a cost, however, with drug addiction, gambling and poor investments bringing him close to bankruptcy. In the 1970s, he became a born-again Christian. His son, Mickey Rooney Jr., has a ministry in California.
3. Mr. T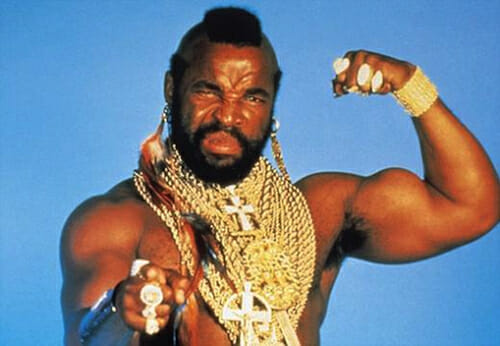 Mr. T pities the fools who do not believe in Jesus! Real name Laurence Tureaud, he's an iconic figure thanks to his roles as The A-Team's B.A. Baracus and as Clubber Lang in Rocky III. The son of a minister raised in the projects of Chicago, Mr. T served in the army, worked as a bouncer, and operated as a bodyguard before being spotted by Sylvester Stallone and offered his role in the third Rocky film. Baptized as a child at the age of four, he became born-again in 1977 and credits his good fortune in landing the part in Rocky III to the generous donations he made to his church.
2. Stephen Baldwin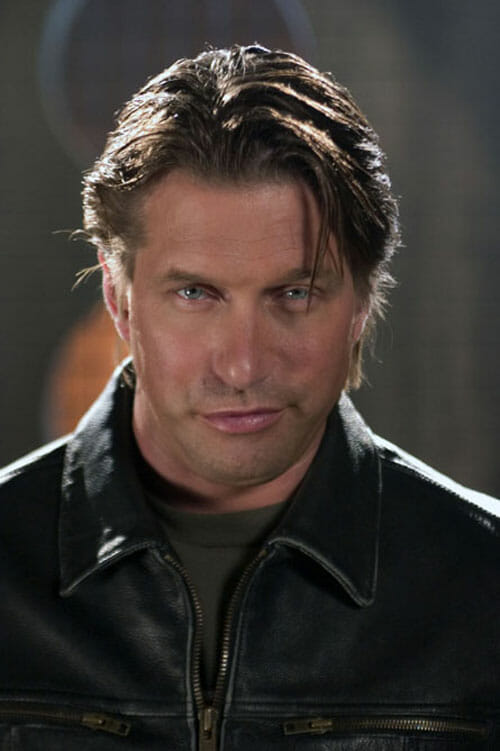 The famed Baldwin brothers – Alec, Daniel, William and Stephen – are a Hollywood institution. The youngest brother, Stephen Baldwin, has a wide-ranging filmography, including the acclaimed yet confusing neo-noir movie The Usual Suspects and more lighthearted ventures like The Flintstones in Viva Rock Vegas. Baldwin is outspoken about his Christian faith. Raised in a Catholic family, he became born-again after 9/11. He has been involved in the foundation of three ministries: an extreme-sports ministry, a ministry focused on his own calling, and a ministry focusing on enlisted military members.
1. Chris Tucker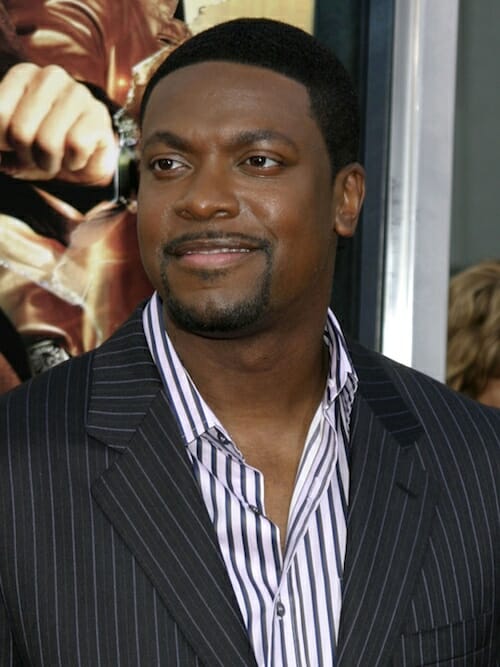 Foul-mouthed comedian and actor Chris Tucker is as well known for the number of profanities he emitted in his stand-up routines as for the success of movies such as the Rush Hour series and cult favorite The Fifth Element. After the filming of Money Talks in 1997, he became a born-again Christian, a development that led him to refuse to reprise his role in the sequel to "stoner comedy" Friday. In 2011, it was revealed that his new stand-up tour would be free of profanities, possibly due to his Christian faith.