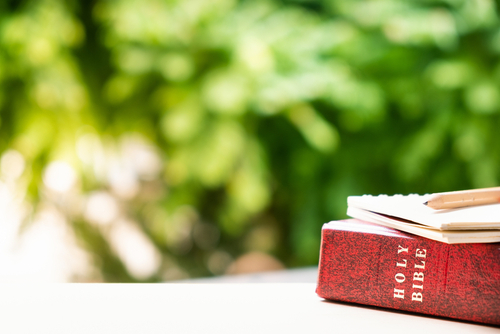 The Council of Christian Colleges and Universities, also more commonly referred to as the CCCU, is an association in charge of the curriculum design and the accreditation of Christian colleges and universities. As a higher education association that advances the cause of institutions that are Christian-centered, the CCCU plays an important role in setting the standard in Christian formal higher education. If you would like to learn more about the role of the CCCU and how it helps both schools and student members, read on and learn how this global association contributes to professional development, research and networking.
How Does the CCCU Help With Professional Development?
One of the primary goals of the CCCU is to encourage professional development by helping institutions integrate faith and learning in the most effective way possible. To do this, the association will offer faculty and campus leaders with the opportunity to complete their own programs that encourage and inspire. These leadership development programs include conferences, assessment opportunities, networking opportunities, grants, and other resources that will help professional leaders meet the standards that have been set by the Council.
The Opportunities for Various Members to Network With One Another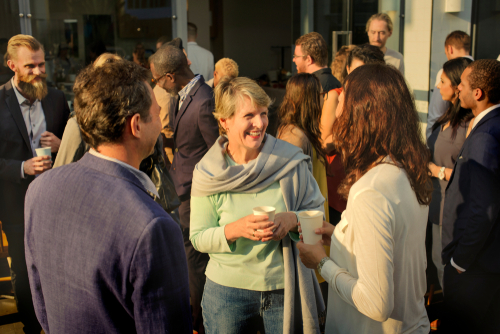 Networking within the Christian community is another benefit of being a member with the CCCU. There is a long list of different communities that you can become a part of so that you can build your relationships with various people who have the same professional interests as you do. Some of the members within the networking groups include: alumni, athletic directors, ministry directors, chief academic officers, chief financial officers, faculty development, financial aide administrators, honors students, presidents, public relations officers and more. You can join one or multiple community groups which will help you participate with the community and with peers.
Conferences and Events to Get Involved With Across the Globe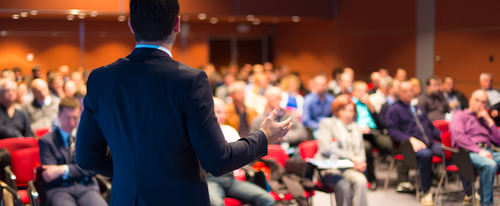 There are conferences and events all across the globe that give professionals, students, and faculty members a platform where they can collaborate. You can search for events in your area and look for topics that spark your interest. Taking the time to attend these events will really expand your knowledge and show your commitment to Christian-centered and faith-based learning.
The following rundown of Council of Christian Colleges and Universities events represents some of the most highly anticipated that are coming up soon. For a comprehensive list, please refer to the CCCU Events Webpage.
2021 Presidents Conference
The 2021 Presidents Conference will be a large event that invites many Christian College presidents and similar members of leadership to a full-spectrum discussion on the current state of Christian-based education as well as its future. What are some of the key challenges faced by Christian-based education efforts going into the future? How can these issues be overcome, and what strategies and resources will turn out to be the best tools in the fight? The answers to these questions and many more will all be explored in depth at this upcoming conference.
Big names slated for attendance include Ben Sasse, US Senator of Nebraska, Shirley Hoogstra, President of the Council of Christian Colleges and Universities, and David Kinnaman, President of Barna Group, among others. This event takes place in Washington DC, March 17 – March 19, 2021. Registration takes place on March 16, 2021 from 6pm to 8pm.
2021 Women's Leadership Development Institute
As its name suggests, the 2021 Women's Leadership Development Institute is a conference series devoted to emerging women leaders from across the CCCU educational network. The WLDI is also a year-long program aimed at fostering the leadership of these rising women stars, with the 2021 event specifically focusing on those 20-25 emerging leaders who have been accepted for honor and participation. Attendees must have applied by the February 28, 2020 deadline and paid the entry fee of $775 per person.
Big-names helping to facilitate this event include Kimberly Battle-Walters Denu, Vice President of the Council of Christian Colleges and Universities, Karen Longman, Professor and Ph.D. Program Director of Doctoral Higher Education at Azusa Pacific University, and MaryKate Morse, Professor of Leadership & Formation of the Portland Seminary at George Fox University, among others. This year's event takes place at the Cedar Springs Retreat Center in Sumas, Washington from June 6 to June 10, 2021. Transportation, meals, learning materials, and accommodations are covered by the initial registration fee.
2021 Multi-Ethnic Leadership Development Institute
The Multi-Ethnic Leadership Development Institute, or M-ELDI, is a program targeting emerging leaders of color from across the CCCU educational network. Every year, the M-ELDI runs an event to honor and promote the upward movement of the individuals selected, and the 2021 Multi-Ethnic Leadership Development Institute is this year's event for that cause. 20-25 emerging leaders of color are chosen for the event's focus, and each receives honors and a comprehensive learning and networking workshop through the event.
This year, the conference will be held June 14-18, 2021 at the Cedar Springs Retreat Center in Sumas, Washington. Applicants must have applied by February 28, 2021 deadline and paid the $775 fee per person. This fee includes a $300 travel support voucher, meals, and all educational materials and activities at the event.
2022 International Forum
Yet another of the CCCU's most anticipated events is that of the 2022 International Forum. This forum is said to be the largest gathering of Christian higher education professionals in the country and takes place February 11, 2022 – February 13, 2022 in Dallas, Texas. At this point, key attending speakers and a comprehensive event schedule are being compiled and should be released soon.
Traditionally, this event focuses on a strategic and nostalgic look to the past and future of Christian education institutions and the shared unity of these organizations in the Christian faith. From campus leaders and presidents to financial aid experts and respected professors and other kinds of faculty, this event offers a wide range of expertise to all who participate. Past big-name participants have included Tim Scott, US Senator of South Carolina, Diane Langberg, famed psychologist and author, and Andy Crouch, famed author, musician, and public speaker.
Connecting You to Career Opportunities
If your goal is to work in Christian higher education, the CCCU has an official online source just for job seekers like you. Only accredited institutions are able to post their listings and only members who are passionate about Christian education are able to apply. You can narrow down an advanced search or search all jobs to see just what is available. As an employer, you can also post jobs to reduce the recruiting costs and to view all of the published resumes.
Affiliated Institution Denominations
As covered above, the Council of Christian Colleges and Universities is a uniting organization that spans across virtually all types of Christian-based college and university institutions. This means for inclusion by a wide range of individual Christian denominations throughout their affiliate network. The many member schools also span the globe and exist across all continents.
The following are some of those types of Christian denominations represented by CCCU member schools. For a more comprehensive list, the CCCU webpage of affiliate members can be browsed at any time.
Church of Christ
Church of the Nazarene
Assemblies of God
The Christian & Missionary Alliance
Church of God, Anderson
Southern Baptist
Seventh-day Adventist
Inter-denominational
Non-denominational
Baptist
Presbyterian Church
Salvation Army
CCCU Publications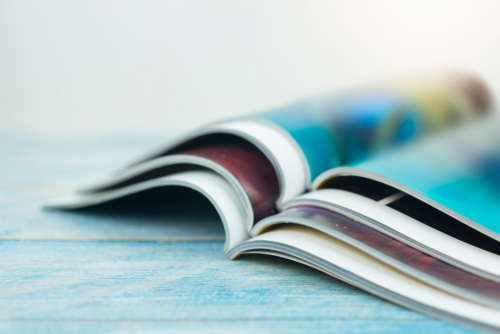 Along with its many other offerings, the CCCU also maintains a regular array of publications aimed at providing relevant news and other information key to the organization, its members, and those interested within the general public. These publications include the organization's Advance Magazine and several online forums such as CCCU News and Campus Highlights. The following is a quick rundown of these publications, while more can be learned about them by visiting the CCCU News & Publications Webpage.
Advance Magazine
Advance Magazine is the primary publication of the CCCU and is published once every quarter. Covered in the magazine are many subjects including religion, societal problems and breakthroughs, online learning, international learning, and more. The most recent edition, the Fall 2020 edition, covers a range of current topics such as COVID-19 and its impact on educational efforts, racism and religion, scholarship opportunities, and ongoing educational efforts in Russia and South Korea, among others. The current edition of the magazine as well as all past editions can be accessed for free at the website.
Campus Highlights
The CCCU Campus Highlights section of the website offers readers a glimpse into current events specifically taking place among the many CCCU member institutions. Any member schools with important events taking place are likely to be highlighted here. Examples of current news stories in this news section include the launch of a new community pandemic course in the West Palm Beach area, the recent name change of "Messiah College" to "Messiah University", and wide-scale efforts by Simpson University nursing students to provide community assistance during the COVID-19 pandemic, among others.
CCCU News
Finally, CCCU News is yet another publication center offered by the organization, in this case, to cover CCCU central organizational news events. This is opposed to the Advance Magazine's coverage of a wide range of relevant events or the Campus Highlights section's focus on news throughout member institutions. Examples of recent news stories covered by the CCCU News page include the new partnership formed between CCCU and the educational tech company CampusEDU, the introduction of a new $100,000 faculty research grant program, and the hosting of ongoing educational roundtable events by the organization.
Related Professional Associations
For those interested in learning more about similarly-themed Christian organizations, there are a number of groups that function similarly to the CCCU with similar goals and missions. While these groups are not officially part of the CCCU association, they do work with the organization in loose conjunction.
Mere Orthodoxy is a Christian association that focuses on the advocacy of Christian causes in education, politics, culture, and elsewhere. This group began 15 years ago and produces an array of written publications, podcasts, and other materials for the cause of furthering and supporting Christian concepts throughout the world. The CCCU also publishes many of this group's materials on their own website and through their network of member schools.
Christianity Today is referred to as a global media ministry, working to advance Christian ideology through various forms of media throughout the world. Also featured often in CCCU media, Christianity Today produces a regular array of written Christian-based media in addition to many other resources for use by Christian schools and other groups. This well-known icon of the Christian faith began work in 1956 with its establishment by the famed Reverend Billy Graham and has only grown in breadth since.
National Association of Evangelicals
The National Association of Evangelicals, also known as NAE for short, is yet another leading Christianity-based organization that often works in conjunction with the CCCU and their mutually shared goals. The NAE offers additional perks to those enrolled as members, but anyone can visit the group's website, access its many resources, view its magazine, Evangelicals, and listen to its podcast. The NAE also offers a regular schedule of events each year including the Denominational Executives Retreat, Pray Together Sunday, and the annual Christian Student Leadership Conference.
The Christian College Consortium is a Christian organization that functions much like the CCCU. This organization joins together 13 Christian colleges and universities across the US in an effort to better unite the cause of Christianity in education today. Also like the CCCU, this group offers a vast array of resources, scholarship opportunities, an annual event schedule, and many member institution benefits.
There is more than just one association that oversees Christian-centered higher education institutions, but the CCCU is a very big name in the nation and plays an important role in education. The Council now has more than 121 members and over 60 different institutions that are affiliated with the association. You should take the time to review the member services and understand the benefits. The Council of Christian Colleges and Universities will continue to provide the resources and tools vital to administrators, faculty, students and professional alumni of Christian institutions.
Related Resources: