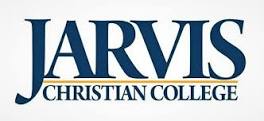 Located in Hawkins, Texas, Jarvis Christian College (JCC) is an independent institution established in 1912. It is affiliated with the Disciples of Christ church and is a private college that caters to black students. Credit goes to Thomas Buchanan Frost for building the school as commissioned by the Jarvis.
This private Christian college offers four-year degree programs complemented with spiritual education. Based on the 2012 edition of Best Colleges, JCC is ranked as among the regional colleges, Tier 2. The institution currently has Cornell Thomas as its president.
Beliefs
Jarvis Christian College recognizes five core values – respect, responsibility, integrity, servant leadership and sportsmanship. Its mission is to provide quality education following the Judeo-Christian tradition. It is committed to helping students develop intellectually, socially and personally.
The JCC Vice President for Academic Affairs, Dr. Martin Yale, stressed that their students have Christian ethics and learn to show grace, respect and courtesy while pursuing their college education.
Location of Jarvis Christian College
JCC is situated on a 243-acre lot in Hawkins, Texas. The campus features a Frost Hall where a regional collection of biological specimens is displayed. Campus security is round the clock through the presence of foot and vehicle patrols, emergency telephones, lighted pathways and sidewalks and controlled dormitory access.
Tuition
Currently, a full-time undergraduate student at JCC can expect to pay $13,374 for one school year.
Financial Aid
JCC has an office of financial aid that helps students in availing of funding for their college education. It provides different types of financial assistance such as federal and state grants as well as scholarships and student loans offered by the institution. It also has a JCC National Alumni scholarship program that aims to support undergraduate as well as prospective students.
Student Population
The undergraduate students enrolled at JCC number around 536. Of this figure, 50.4 percent are males and 49.6 percent are females. The majority of the students live in the campus while only 10 percent live outside the university. The average class size has 12 students.
Academic Areas of Study
JCC offers Bachelor of Arts, Bachelor of Business administration and Bachelor of Science degree programs. Majors available for Bachelor of Arts are English, religion and history. The business administration degree offers concentrations on accounting, marketing, computer information systems and management. The Bachelor of Science program offers majors in biology, criminal justice, sociology, chemistry, history and social work.
On the other hand, the Bachelor of Science for Teacher certification offers concentrations on elementary education, English, history, math, physical sciences, special education, life sciences, physical education and science.
Primary Accreditation
Jarvis Christian College is accredited to provide baccalaureate degree programs. Its accreditation was granted by the Commission on Colleges of the Southern Association of Colleges and Schools.
Jarvis Christian College Athletic Team
JCC's athletic team known as the Jarvis Bulldogs has taken part in the basketball tournament of the National Association of Intercollegiate Athletics men's division. The group played three times in 2003, 2008 and 2009.
The college's athletic department also trains female student athletes in cross country and basketball. The Jarvis Bulldogs are also part of the Red River Athletic Conference.
Related Resources: