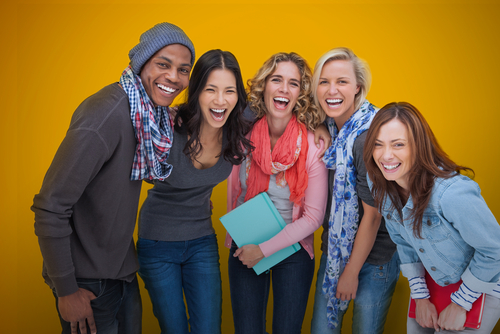 One of the most important decisions that a parent makes is where they send their child to get an education. Seeing how most students spend over 30 hours each week at school, it's important to find somewhere that has the same values and morals that parents try to teach at home. For many Christians, this means finding a Christian school. Private schools tend to be much smaller than public ones, though. This might make a parent wonder if Christian schools have enough activities to broaden their student's educational experience.
The Christian Aspect
Perhaps the best part of Christian schools is the fact that everything is centered on certain beliefs. It can be very confusing for children to learn about things that don't align with their religion. If children learn about evolution from their teachers but creationism at church or home, who should they believe? In a Christian school, kids are only taught what their denomination believes. They also learn that school and church don't have to be separate. Christians are always Christians, not just at home or at church. Kids can have access to religious activities at Christian schools, like Bible classes, ministry teams, and church choirs.
Specific Classes
Activities don't have to be extracurricular. Some take place during the school day. Along with Bible classes, many schools have chapel during the day. Because private schools don't depend on state-funding, they are often able to keep classes that other schools are forced to cut. For instance, Dublin Christian Academy only has about 100 students, but they still have classes that many larger public schools don't have anymore, like home economics, business, art, and music. (Parents can go to Dublin Christian Academy Website  to see an example of what activities Christian schools can offer.) To have a truly well-rounded education, students must have more in their curriculum than math, reading, writing, history and science.  More examples of college student activities can be found at Huntington University's site.
Extracurricular Activities
School is important, but so is what happens after. Public schools generally offer more extracurricular sports, but for what Christian schools lack in quantity they gain in quality. Children can have fun practicing and playing games in a safe, supportive, environment. Kids learn more and are more apt to stay with sports in their adult life if they can enjoy athletics while they are young. Christian schools are more well-rounded than a lot of public schools. Instead of focusing so much on athletics, they also offer activities in science and the fine arts to help children find their passion while becoming exposed to many different activities. If parents want to look for a school offers a certain activity, they start by  to browse through this directory, then look at each individual school's website.
What's More Important?
In order to have a broad educational experience, children must have access to more than public schools can offer. They need a place where they can feel safe and have consistency, as well as have opportunities to be involved with religious activities, fine arts, and athletics. When it comes right down to it, environment and activities are equally important to help a child become well-rounded.
Related Resources: