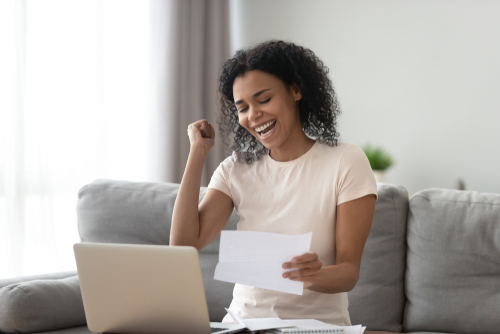 Aspiring students who have been wondering how to find scholarship opportunities at a Christian college have come to the right place to learn how to find scholarship opportunities. Funding one's education is a big concern for many today, and scholarships can go a long way in helping to alleviate these concerns. There are many terrific ways to find scholarships for Christian colleges, and some of the best methods are described below.
Check the College's Financial Aid Offerings
One of the best ways to find scholarship opportunities at a Christian college is to check the school's financial aid offerings. While students can do this in person by visiting the college's financial aid office, they may be able to do it online if the college has an online presence. In addition to grants and loans, many Christian colleges also offer excellent scholarships for a variety of majors. Depending on the particular scholarship, requirements may vary but often include such things as career essays, one or two letters of reference, and specified grade point averages.
Visit the Federal Student Aid Website
The United States Department of Education maintains a website known as the Federal Student Aid website. This website is dedicated to helping students locate the finances they need to attend a college or university. The Department of Education's Office of Federal Student Aid provides funding in the form of Pell Grants, Federal Student Loans, and Work-Study programs to help students with their tuition. It also provides information about scholarship opportunities. A sample of this information follows:
Types of Scholarships
How to Find Scholarships
When to Apply for Scholarships
How to Apply for Scholarships
How Scholarships Affect Government Aid
Use the Department of Labor's Scholarship Search Tool
Another great way to find scholarship opportunities for a Christian college is to make use of the Department of Labor's scholarship search tool. This tool can be found on the DOL's website that is known as Career One Stop. On this site, students can browse through thousands of grant and scholarship opportunities for a broad range of fields. The search tool allows users to narrow their search if they wish according to such categories as location, the field of study, degree, and award type.
Conduct a Search on Scholarships.com
Aside from visiting the financial aid office where students wish to attend, one of the most popular ways today to find scholarship opportunities at a Christian college is to search on Scholarships.com. Scholarships.com maintains a nationwide listing of millions of scholarship opportunities for all degree levels and most fields of study. The site's search tool is user-friendly allowing users to narrow their searches according to location, degree type, the program of study, gender, and race.
Locating funds for tuition and other school-related expenses at a Christian college does not have to be difficult. There are several ways to find scholarship opportunities at a Christian college, and the methods described above are among the best.
Related Resources: