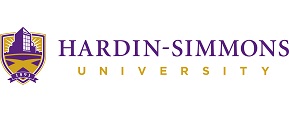 Broad, Baptist Liberal Arts Degree Options at HSU
Hardin-Simmons University appears in our ranking of the Top 10 Christian College Nursing Programs.
Named 470th nationally by Washington Monthly, Hardin-Simmons University is a private, nonprofit Christian CIC member in Abilene that offers 41 bachelor's, 13 master's, and two doctoral majors, including 10 entirely online, plus the Health Sciences Summer Enrichment Program with a 12:1 student-teacher ratio. For instance, the Social Work B.B.S. builds a 124-credit, CSWE-accredited track with 400 hands-on practica hours at Fresenius Dialysis Center, Hendrick Hospice, New Horizons, Palm House Ministries, and more for 100 percent licensure. Chaired by Dr. John Hill, the 124-credit Economics B.A. studies market trends with opportunities to join Lambda Alpha Tau, intern at Comerica Bank, enter the Julius Olsen Honors Program, semester abroad in Salzburg, and attend the Ray Lewis Lecture.
Online on Blackboard Learn since Fall 2018, the Management M.A.M. has developed a 36-credit, ACBSP-accredited sequence toward executive roles with 12 months of eight-week courses like Organizational Behavior and Human Resource Law plus a capstone project. Directed by Dr. Janelle O'Connell, the Physical Therapy D.P.T. boasts a 98 percent graduation rate for its 118-credit, 28-month curriculum that includes Rehabilitation Lab practice, Campus Clinic rotations, PT Ministries missions, and APTA Chapter activities.
Other Hardin-Simmons degrees include the Art B.F.A., Elementary Education B.S.H.S., Geological Sciences B.S., Information Systems B.B.A., Psychology B.B.S., Worship Leadership B.S., Criminal Justice M.S., Athletic Training M.A.T., and Higher Education Ed.D.
About Hardin-Simmons University
Hardin-Simmons University originated on February 18, 1891, when Rev. George W. Smith and the Sweetwater Baptist Association received a charter for Abilene Baptist College. That Summer, Dr. James B. Simmons donated $5,000 to build the college's Old Main Building. In 1892, President William Friley welcomed an inaugural class of 60 to the newly named Simmons College. In 1925, it became Simmons University. The next year, the first master's program was launched for graduate education. In 1934, the Hardin-Simmons University name was chosen after John and Mary Hardin's generous support. In 1941, Hardin-Simmons signed a covenant with the Baptist General Convention of Texas. In 1947, HSU notably started the United States' first college rodeo team. In 1976, Hardin-Simmons built the Rupert & Pauline Richardson Library. In 1981, HSU began its Western Heritage Day tradition. By 2018, HSU was forced to close five Logsdon Seminary locations.
Endowed for $176.2 million, Hardin-Simmons University now employs 199 faculty teaching 1,762 undergrad and 582 post-grad Cowboys from 40 countries at its 209-acre Abilene campus in Central Texas or online with 35+ clubs like Six White Horses for 71 percent retention. In 2008, Hardin-Simmons accepted the inaugural AAPG Holland Award of Excellence. In 2019, HSU won the United Soccer Coaches Team Academic Excellence Award. Hardin-Simmons University received the 2020 Victory Media Military Friendly School Award too. The U.S. News & World Report ranked HSU 41st in the West with the 104th best social mobility. On Niche, HSU features America's 134th best sports management program and 139th top physical therapy department. College Factual picked Hardin-Simmons eighth for Baptist education and 250th for male/female diversity. PayScale selected the "College of Distinction" 54th in Texas.
Hardin-Simmons University Accreditation Details
On December 5, 2017, the Southern Association of Colleges and Schools Commission on Colleges (SACSCOC) Board of Trustees voted to reaffirm the full Level V accreditation at Hardin-Simmons University through the 2026-27 evaluation under President Eric Bruntmyer, JD. Located 971 miles east via Interstate 20 in Decatur, this elite 11-state Southeast Region accreditor is recognized by the Council on Higher Education Accreditation (CHEA) and Texas Education Agency (TEA). The Administrative Council also lists the following degree approvals:
Commission on Collegiate Nursing Education
Accreditation Council for Business Schools and Programs
Commission on Accreditation of Athletic Training Education
National Association of Schools of Music
Council for Accreditation of Counseling and Related Educational Programs
Association of Theological Schools Commission on Accrediting
Commission on Accreditation in Physical Therapy
Accreditation Review Commission on Education for Physician Assistants
Council on Social Work Education
Hardin-Simmons University Application Requirements
Enrolling at Hardin-Simmons University is classified as "moderately difficult" by Peterson's since 1,834 of the 2,189 Fall 2018 applicants were victorious for 84 percent acceptance. First-year Cowboys must finish a qualifying secondary curriculum or the GED equivalent. Only the Health Sciences Summer Enrichment Program allows students in grades 10-12. Freshmen must rank in the top 25th percentile or hold GPAs above 2.50. The Class of 2022 achieved an average high school GPA of 3.52. The middle 50th percentile had ACT scores of 20-26. Mid-range SAT scores were 500-590 for reading and 500-580 for math. Minimum composite scores are 20 and 1030 respectively. Transfers are test-optional with 24+ non-remedial credits and GPAs over 2.0. International undergrads need at least 79 TOEFL, 6.5 IELTS, or 95 Duolingo scores. The Graduate Studies Division seeks four-year bachelor's completion with a 2.75 GPA or better. The Master of Athletic Training requires 50 observation hours plus 3.0 GPAs in eight prerequisites. The Clinical Counseling M.A. mandates a 152 verbal and 149 quantitative GRE score.
Hardin-Simmons University set an Early Action deadline of December 13th for freshmen. Final undergraduate deadlines are August 15th for Fall and January 10th for Spring starts. Foreign students should file before July 20th or December 10th. The Graduate Studies Division has program-specific dates. For example, the Doctor of Physical Therapy closes on February 17th. Master of Athletic Training majors must declare by September 1st. The Master of Physician Assistant considers candidates until December 1st. Prospective Cowboys submit the HSU or ApplyTexas Application online for free ($50 if graduate). Official transcripts are sent to PO Box 16050 in Abilene, TX 79698. Test scores are directed using ACT code 4096 or SAT/GRE code 6268. Contact (325) 670-1000 or admissions@hsutx.edu about further steps.
Tuition and Financial Aid
For 2020-21, Hardin-Simmons University is billing full-time undergrads $29,526 annually. Studying part-time will incur $935 per credit. Required student fees total $1,840 per year. Residing at the Abilene campus' dorms like Anderson Hall will add $2,300 to $2,700 for semester housing. Unlimited meal plans for Moody Student Center are $2,770 extra. HSU budgets $800 for textbooks and $3,176 for miscellaneous needs. Annual bachelor's attendance equals $43,346 on-site or $35,740 if commuting. Online RN-to-BSN majors spend $400 per credit. The Graduate Studies Division will generally charge $935 per credit. Online master's studies cost $495 per credit. The Doctor of Physical Therapy requires $10,350 by term. Master of Physician Assistant cohorts pay $9,986 each semester.
According to the NCES College Navigator, the Office of Financial Aid on Sandefer Memorial Hall's 2nd Floor helps 100 percent of new HSU Cowboys enroll with mean assistance of $17,522 each for $7.95 million combined. Institutional funds include the Leland Award, Phi Theta Kappa Scholarship, Heritage Scholarship, Valedictorian/Salutatorian Scholarship, Cynthia Ann Parker Scholarship, Simmons Exchange Grant, Church Match Scholarship, Etheridge Ministerial Scholarship, Eugene Holman Memorial Scholarship, Fleda Carter Birkhead Scholarship, Frank Smith Trust Scholarship, Hancock-Potter Endowed Scholarship, Meeker Education Scholarship, and Nell LeMond Batts Scholarship. The Honors Scholarship presents $21,000 to freshmen ranking in the top 10 percent with minimum 25 ACT and 1200 SAT scores. The $14,000 President's Scholarship supports incoming transfers with 24+ credits and GPAs above 3.50. Federal resources, such as the Pell Grant or Work-Study Program, require FAFSA applications coded 003571. Texans also utilize the Tuition Equalization Grant, College Access Loan, Kenneth Ashworth Fellowship, Marine Corps Foundation Scholarship, and more.
Search through eight accredited colleges conferring 55+ Christ-centered majors placed 584th overall by The Economist at the Hardin-Simmons University website.
Related Resources: