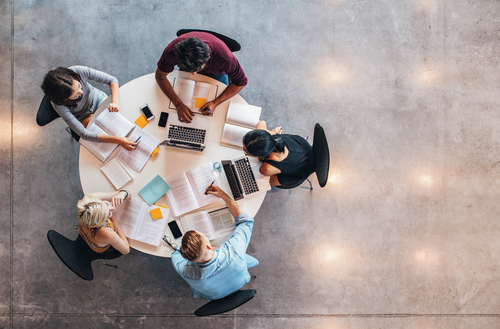 When parents are looking for schools to enroll their children in, they have a lot of decisions to make. Christians might be considering a school that matches up with their religious beliefs. However, parents are unsure if the education they will receive there will be on-par with that of a non-Christian school. The answer to this question absolutely depends on a number of factors.
Where The Learning is Stronger
In general, Christian schools tend to better prepare their students in the fields of reading, writing and grammar, so they have the essential tools they need to succeed. Non-Christian schools, when defined as public entities, tend to have stronger programs in the sciences. This may, in part, relate to Christian beliefs about the origins of the earth. However, it also has to do with the fact that Christian schools are generally not funded by the state. As a result, they do not have the money to purchase the latest technologies and equipment that public schools have.
Learning The Laws of Discipline
For the most part, Christian schools are going to be stronger in terms of discipline. The American Association of Christian Schools' article "Reaping the Benefits of a Christian School" by Charles Walker notes that, "The teachers openly demonstrate and model Christian principles, one of the reasons you send your child to a Christian school." Children will learn how to respect each other and the rules, but they will also learn the meaning of Christ's love.
In Terms of Religion
If you want your children to have a religious schooling in the Christian faith, then you definitely need to send them to a Christian school. In many areas of the country, God and religion have been entirely stripped from the public school system. However, depending upon where you are, references might still be made. You need to look into local regulations and laws to determine where your child can receive a Christian education. Of course, most churches offer education programs for children after school or on the weekends, so they can still have their Christian lessons if they attend a non-Christian school.
Considering The Other Schools
When you want to compare academics, you also have to consider the other schools in the area. The specific district can make a huge difference in how the Christian and the public school compare academically. In a terrible district, the Christian school will likely be better academically. However, in one of the top districts in the state of country, you will likely find that the public school has stronger academics. You also must consider what you mean with the term "non-Christian." A school can still be private even if it is not associated with a Christian faith. Generally, you'll find that the level of academics at private schools is closer to that in Christian schools than in public schools.
Continuing Your Education In College
As described by Regent University, "When you choose a Christian college, you make an affirmative decision to develop yourself both professionally and spiritually. Christian colleges provide the same choice of majors and excellent education found at secular universities, but bring something more to the table: fellowship, discipleship, and a sense of purpose. Below you'll find four reasons why students choose a Christian college".
Conclusion
The answer to your question is not a simple one. Basically, it depends upon what you value, what you consider an appropriate education to consist of and what the other schools in your area are like. Visiting the schools and speaking with current parents are both excellent ways to truly determine if any school is the right fit for your children.
Related Resources: