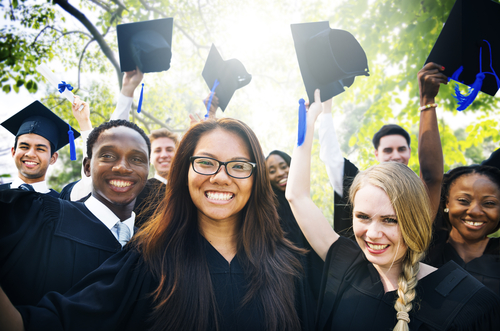 The North American Coalition for Christian Admissions Professionals supports recruitment efforts by program counselors, guidance personnel, and admissions staff for more than 300 Christian colleges, universities, seminaries and high schools across the United States and Canada. The professional enrollment organization began in 1970 as the National Association of Christian College Admissions Personnel to coordinate and implement informational access about Christian education at secondary and post-secondary levels through sponsored events and fairs. Today, the NACCAP offers members a wide range of opportunities to promote the advantages and benefits of their faith-based programs for prospective students.
Professional Standards of the NACCAP
Member institutions in the North American Coalition for Christian Admissions Professionals agree to be professionally accountable and supportive in following the organization's recruitment standards. Standards highlight principles of career development, spiritual growth and mutual cooperation across the membership. These standards also act as foundations to increase professional leadership skills and use innovative practices that promote faith-based education and attract more prospective students to consider Christian educational programs.
Membership in NACCAP
Foremost, members in NACCAP must attest to following the Christian faith and promote its integration with curricular studies at secondary and post-secondary levels. The organization outlines mandatory principles of good practice deemed important for members to implement. These practices address programs and services related to counseling, admissions and financial aid. Furthermore, all practices must be non-discriminatory with regard to age, gender, ethnicity, national origin, disabilities, political affiliation or creed. Applicants can join NACCAP as institutional or associate members. Institutional members must adhere to the following criteria:
Hire faculty who practice the Christian faith
Subscribe to the NACCAP's principles of good practice and doctrinal statements
Hold accreditation through established regional or Christian organizations
Integrate biblical faith across academics and campus life
Apply with recommendations from two sponsoring NACCAP member institutions
Receive membership approval from the Board of Directors
Associate memberships allow individuals who are not employed by an eligible NACCAP institution, but wish to enjoy benefits of the organization, to join. Examples include independent educational vendors or faculty at non-NACCAP institutions. Associates must affirm the principles of good practice and doctrinal statements. They are not eligible to vote or serve on the NACCAP Board of Directors.
Benefits of NACCAP Membership
Members of all kinds enjoy several benefits from belonging to NACCAP. Benefits include but are not limited to the following:
Professional networking opportunities through events and fairs
Peer consulting services
Communication with other members through E-lists
Resources related to Christian education trends, services and promotional avenues
Access to annual and regional conferences, more than 130 recruitment fair, and international tours
For Christian educators, administrators, admissions, guidance and recruitment staff, NACCAP membership informs prospective students about their institution's credibility to provide education from a Christian-based perspective. This credibility also attaches to NACCAP members through the organization's recognition by peer associations such as Christian Higher Education Canada and The Association for Biblical Higher Education. As a result, members of the North American Coalition for Christian Admissions Professionals can offer those desiring an education integrated with Christian values viable options for secondary or post-secondary degree programs.
Related Resources: