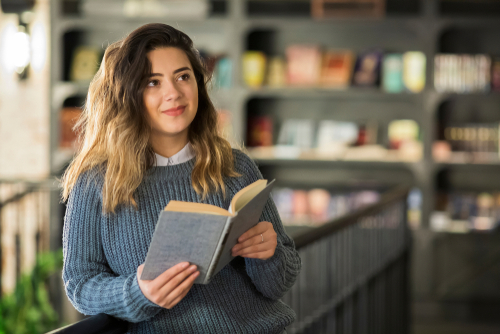 When students are contemplating earning a Master's in Biology, they're usually happy to learn of the many potential careers it offers. A master's degrees in biology generally take two to three years to complete if the student already possesses a bachelor's degree. With there being more than 850 colleges offering biology graduate programs in the United States, aspiring biology students have many programs and schools from which to choose. Biology degrees offer graduates the potential for excellent wages and job opportunities. Here are four popular jobs one can find with a Master's in Biology.
Arborist
Also known as a tree doctor, an arborist is a trained professional who specializes in trees. They diagnose tree diseases, structural problems and nutritional deficiencies. Arborists may work independently or may be employed by private companies or municipalities. They're often hired to provide services, such as watering, planting, pruning and fertilizing trees. Arborists are also contracted to consult with companies on determining the layout of plantings, the types of trees that will do best and appropriate care. Utility companies often hire arborists to determine the best types of trees to plant near utility lines. There are about 25,000 certified arborists worldwide.
Cellular Biologist
Cellular biologists study everything having to do with cells, including their systems, functions, structure and interactions with other living things. Although earning a bachelor's degree can open the door for an aspiring cellular biologist, a Master's in Biology is most-often preferred. Cellular biologists working in academia typically focus on subjects like medical or food microbiology, immunology or molecular genetics. They may also work as biophysicists, biochemists and microbiologists. Other companies that employ cellular biologists include pharmaceutical company labs, dairy supplies, cosmetic companies and vaccine supply firms.
Biology Teacher
Individuals who love biology and are passionate about teaching often earn a Master's in Biology and work as biology teachers. They may teach in high school or colleges. Those interested in teaching potential biology teachers have the option to advance their education to a doctorate. Biology teachers earned an average annual wage of $97,340 according to a May 2018 report by the U.S. Bureau of Labor Statistics. The bureau also reports that postsecondary teachers specializing in biology can expect a 15 percent job growth by 2026.
Forensic Scientist
Forensic scientists typically work for the police or government agencies to help provide information on murder suspects based on evidence found during an autopsy. They help determine how the death occurred as well as its cause. Forensic scientists also use their knowledge of forensics to identify bodies. They also identify bodies for archeological purposes or disaster crashes. Wildlife and conservation agencies use the forensic scientists' expertise in poaching cases as well.
Geneticists
While clinical geneticists need a medical degree to study genetic diseases, laboratory geneticists may work with a Master's in Biology. They use their knowledge of genetics to develop new drugs, assist in police investigations, improve agriculture and many other things. Those who do choose to work in the medical often work with patients dealing with genetic issues. Geneticists also advise patients on risk factors for genetic defects during pregnancy.
Conclusion
According to U.S. News & World Report, one of the biggest misconceptions about biology degrees is that the only jobs available to graduates are jobs as lab scientists or health care providers. Nothing could be further from the truth because earning a Master's in Biology can prepare students for careers in healthcare, academia and business, among many others.
Related Resources: