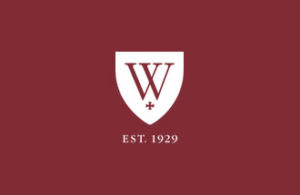 Degree Programs at Westminster Theological Seminary
Westminster Theological Seminary appears in our ranking of the 30 Best Theological Seminaries in the United States.
Westminster Theological Seminary offers four graduate degree programs and four post-graduate programs. Students can learn how to counsel others through difficult situations in the Master of Arts in Counseling (MAC) program, which prepares them to work as religious counselors. This program features 10-week online classes and a curriculum that helps students graduate in only two years. The seminary offers required classes that include Dynamics of Biblical Change, Marriage Counseling, Survey of Reformed Theology, Bible Survey and Counseling Children and Adolescents. Students can enroll as visiting students and take on-campus classes too.
Master of Arts students can also earn theology (MATS) and religion (MAR) degrees from the programs offered by the seminary. Though both programs include just two years of classes, the MAR features more than 70 credits compared to the 36 credits available in the MATS program. Most classes include around 10 students and ask them to work with their peers to help them understand topics from other points of view. Courses in the MAR program include Church in the Modern Age, Introduction New Testament, and Old Testament History and Theology. Students in the MATS program take Principles of Bible Interpretation, History of Christianity, Bible Survey and Old Testament Theology for Application.
Also available is a Master of Divinity that allows students to spend more time studying the Bible and to learn about subjects they might not study in church. It takes up to four years to complete the 111 credits in the program and sees between 40 and 50 students graduate every year. Also known as the MDiv program, it includes a pastoral emphasis and a general studies emphasis. Some of the courses in the pastoral emphasis area include Foundations for Leadership in the Local Church, Theology and Practice of Preaching, Expository Preaching from the New Testament and Exposition and Sermon Delivery in Pastoral Ministry.
Post-graduate students can enroll in the Master of Theology (THM) or Doctor of Philosophy (Ph.D.) programs. The Ph.D. program has an average of five students in each class and has a 100% placement rate among students who used their degrees to find work. Every student who graduated from this program in the last five years found employment. Though the THM program has similar class sizes, it takes up to three years to complete. Other programs available from Westminster Theological Seminary include a Doctor of Ministry and a Korean Doctor of Ministry.
About Westminster Theological Seminary
Westminster Theological Seminary is a private seminary school that offers both doctoral and graduate degree programs. Also known as WTS, it has affiliations with the Reformed Christian Church and the Presbyterian Church. John Gresham Machen helped found the seminary in 1929 and also donated most of the money that was needed in those early years. Faculty members who worked for the Princeton Theological Seminary also helped establish WTS because they thought that their former school was too liberal and strayed too far away from Presbyterian teachings. Though WTS established similar schools in California and Texas, those schools are now separate from the institution. Students can help put out editions of the Westminster Theological Journal and study on other campuses through the study abroad programs that are offered every year. WTS offers one of the only Korean doctoral ministry programs in the country.
Westminster Theological Seminary Accreditation Details
WTS is one of the only theological schools in the nation with regional accreditation. Since its founding, the seminary had the approval needed from the state of Pennsylvania to award degrees and offer degree programs. The regional accreditation that the seminary has comes from the Middle States Commission on Higher Education (MSCHE) and shows that it offers programs that help students in their professional and personal lives. It also holds accreditation from the Commission on Accrediting of the Association of Theological Schools in the United States and Canada.
Westminster Theological Seminary Application Requirements
WTS encourages students to meet with admissions counselors to see what the seminary has to offer. They can talk with counselors in person, over the phone, and through email. The admissions counselors offer help with the WTS application process and can help students see if they qualify for financial aid and what they need to do to earn a degree. WTS also recommends that students apply for financial aid and visit the campus before they apply to make sure that it's a good fit for them and that they'll get the financial support that they need.
Students can apply to WTS through a simple process that begins with the online application and the payment of a small application fee. They need to include personal information on the application, including a full name, social security number if they have one, date of birth and home address. The application also asks for the names, phone numbers and email or physical addresses for two references. WTS will contact those references and ask for recommendations on behalf of the student. All programs ask students to write essays on topics such as the role the religion has in their life and what they will do with a WTS degree. They also need to submit their official college transcripts to the seminary.
Tuition and Financial Aid
At WTS, students pay $540 per credit hour in the counseling program and $660 in the theology program. Theology students also pay a $1,870 fee each year if they take more than six years to complete their studies. Students also pay $1,080 if they need to take any theological writing courses and $540 if the seminary requires that they have their papers corrected. Most programs ask for a $250 deposit after students get accepted by the seminary but before they begin taking classes.
The scholarship fund at WTS accepts donations from alumni and others. It uses those funds to help students afford the cost of attendance. Students who demonstrated proficiency in college can get scholarships based on their merit, but the seminary offers scholarships based on the individual need of each student too. Other scholarships go to married couples when both spouses take classes from the seminary. Grants and loans are available for worthy students as well. To get financial aid for any of the degree programs at Westminster Theological Seminary, students must apply to the seminary and complete all the steps for financial aid.
Related Resources: