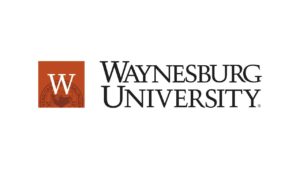 Private, Presbyterian Liberal Arts Education at Waynesburg
Waynesburg University appears in our ranking of the Top 10 Christian College Nursing Programs.
Ranked 190th nationally by Washington Monthly, Waynesburg University is a nonprofit, coed Christian CCCU member in Western Pennsylvania that offers 72 bachelor's, seven master's, and two doctoral majors, including seven fully online, plus the High School Enrichment Program with a 13:1 student-faculty ratio. For example, the B.S. in Forensic Chemistry follows a 128-credit, ACS-certified path where undergrads can conduct Stewart Science Center research, join the Society of Analytical Chemists, and intern with the Postal Inspection Service. Chaired by Dr. Jamie Dessart at Buhl Hall, the 128-credit B.A. in English gives opportunities to publish The Yellow Jacket, add Grades 7-12 teacher certification, tutor in the Writing Center, and exchange to Northern Ireland for 96 percent job placement.
Online on Blackboard starting May 2020, the M.S. in Nursing led by Dr. Lina Hixson will admit RNs into accelerated eight-week courses for 36-credit, CCNE-accredited Administration, Education, and Nursing Informatics tracks to receive advanced practice board certification. Directed by Dr. James Hepburn, the Ph.D. in Counselor Education & Supervision begins a 54-credit, post-master's curriculum each August with 16-week Southpointe seminars, 200 practicum hours, one 600-hour internship, and supervised dissertation research. Other Waynesburg degrees include the B.A. in Human Services, B.S. in Data Science, B.A. in Applied Business, B.S. in Environmental Science, B.A. in Religion, M.A. in Criminal Investigation, M.Ed. in Special Education, M.B.A. in Finance, and D.N.P. in Nursing Practice.
About Waynesburg University
Waynesburg University originated in 1849 when the Cumberland Presbyterian Church founded a Christian ministry school called Waynesburg College after Revolutionary General Anthony Wayne. On March 25, 1850, the Commonwealth formally chartered the High Street institution. That Fall, the Female Seminary was established to serve both sexes. In 1911, Professor Paul R. Stewart opened a museum at its Miller Hall. In 1939, Waynesburg College notably played the first televised football game ever against Fordham. By 1950, Waynesburg College had earned regional accreditation. On April 18, 1979, Waynesburg's Hanna Hall was added to the National Register of Historic Places. In 1992, Waynesburg became one of the elite Bonner Scholar schools. In 2006, Waynesburg opened the Stover Center for Constitutional Studies & Moral Leadership. On August 16, 2007, the Waynesburg University name was adopted. In 2019, Waynesburg started the one-year Online Degree Completion Program.
Endowed for $49.0 million, Waynesburg University now employs 203 faculty teaching 1,330 undergrad and 344 post-grad Yellow Jackets from 31 states online, on its 30-acre Greene County campus, or at three satellites with 50+ clubs like the Public Relations Student Society. In 2016, Waynesburg won the SPJ Mark of Excellence Award for In-Depth Reporting. In 2019, Waynesburg accepted an AVCA Team Academic Excellence Award. Waynesburg University received a 2018 ACS Outstanding Student Chapter Award too. The U.S. News & World Report named Waynesburg 66th in the North with the 22nd best social mobility. On Niche, Waynesburg has America's 150th most conservative students and 489th safest environment. WalletHub picked Waynesburg University 101st for education outcomes and 268th for student experience. The Economist crowned Waynesburg the 94th top value-added institution.
Waynesburg University Accreditation Details
On March 5, 2015, the Middle States Commission on Higher Education (MSCHE) Board of Trustees voted favorably to reaffirm the Level V accreditation through the next 2023-24 review cycle under President Douglas G. Lee, who earned the Pittsburgh Business Times Outstanding CEO Award. Located 328 miles east via Interstate 76 in Philadelphia, this superb six-state Northeast Region accreditor is authorized by the U.S. Department of Education and Pennsylvania Department of Education (PDE). The 2019-20 Academic Catalog also lists the following approvals:
Commission on Collegiate Nursing Education
International Assembly for Collegiate Business Education
Commission on Accreditation of Athletic Training Education
American Chemical Society Committee on Professional Training
Council for Accreditation of Counseling and Related Educational Programs
Waynesburg University Application Requirements
Getting into Waynesburg University is classified as "moderately difficult" by Peterson's though 1,454 of the 1,590 Fall 2018 applicants were selected for 91 percent acceptance. First-year Yellow Jackets must complete a college preparatory curriculum or the GED equivalent. The High School Enrichment Program only allows local juniors and seniors with GPAs above 3.0. Freshmen must have passed 16 academic units graded C or better. The Class of 2022 reported an average 3.54 GPA. Mid-range admitted SAT scores were 990-1170. The middle 50th percentile had ACT scores of 19-24. Foreign undergrads need a minimum 980 SAT, 80 TOEFL iBT, or 19 ACT score. Transfers require at least 12 accredited credits and GPAs above 2.50. Online RN to BSN cohorts must already hold an associate degree in nursing. Graduate programs seek a four-year bachelor's completion with 3.0 or greater GPAs. The M.S. in Athletic Training lists eight prerequisites, including Anatomy and Physiology, plus 50 observation hours. The Doctor of Nursing Practice mandates a minimum 3.5 GPA.
Waynesburg University conveniently has rolling admissions year-round. Suggested U.S. deadlines are August 1st for Fall and January 1st for Spring enrollment. International students must file before March 1st or October 1st. The priority freshman date is November 1st. Many scholarships also close after January 20th. Accordingly, complete the Waynesburg Application online for $20. Send official transcripts to 51 West College Street in Waynesburg, PA 15370. Directly submit test scores using SAT/GRE code 2969 or ACT code 3748. Attach supplemental materials, such as the personal essay, current resume, 2-3 recommendation letters, criminal history record, 25-page portfolio, and teaching or nursing license. Contact (800) 225-7393 or admissions@waynesburg.edu with questions.
Tuition and Financial Aid
For 2019-20, Waynesburg University charged full-time undergrads $12,345 per semester or $24,690 annually. Studying part-time incurred $1,020 per credit. Overload credits over 18 cost $680 apiece. Students cover the $570 university fee and $310 technology fee. Living at the Southwestern Pennsylvania campus' dorms like Thayer Hall adds $5,320 for yearly housing. Maximum 19-meal plans for Benedum Dining Hall are $5,200 extra. Waynesburg budgets $1,500 for books and $910 for personal expenses. Annual bachelor's attendance equals $36,090 on-site or $25,570 if commuting. Online RN to BSN studies are $605 per credit. The Graduate School generally bills $670 per credit. The M.A. in Counseling is priced $685 per credit. Ph.D. in Counselor Education & Supervision cohorts spend $805 per credit.
According to the NCES College Navigator, the Office of Financial Aid in Miller Hall Room 203 links 100 percent of new full-time Waynesburg Yellow Jackets to mean assistance of $15,642 each for $6.24 million combined. University funds include the Presidential Honor Scholarship, Opportunity Award, A.B. Miller Scholarship, Stover Scholarship, Bonner Scholarship, Scout Scholarship, Jeffrey & Regina Taussig Ohio Honor Scholarship, Community College Impact Award, Dr. Charles Bryner Scholarship, Margaret Bell Mill Scholarship, Hugh O'Brian Scholarship, William Simpson Scholarship, and Service Leadership Scholarship. Since Fall 2018, the Founders Scholarship has provided full tuition to in-state freshmen with a minimum 1200 SAT or 26 ACT score. The Transfer Honor Scholarship presents $8,000 per year to undergrads with minimum 3.50 GPAs elsewhere. Federal resources, such as the Pell Grant and Direct Unsubsidized Loan, require FAFSA applications coded 003391. Pennsylvanians can also utilize the State Grant, Gear Up Grant, Belin Arts Scholarship, Horatio Alger Scholarship, National Guard EAP, Beulah Frey Scholarship, and more.
Explore 11 accredited departments with 80+ flexible, faith-based degrees placed 349th overall by Money magazine at the Waynesburg University website.
Related Resources: