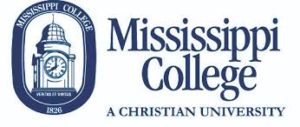 Degrees Offered at Mississippi College
Mississippi College appears in our ranking of the Top 10 Christian College Nursing Programs.
Mississippi College has a number of interesting majors to choose from. Undergraduate students can get degrees in subjects like art education, interior design, biology, finance and marketing, entrepreneurship, chemistry, Christian studies, mass media and journalism, political communication, physics, homeland security, English, and mathematics.
On the graduate level, students can earn degrees in the biological sciences, accounting, visual art, professional communication in sports, cybersecurity and information assurance, liberal studies, health services administration, higher education administration, and history. Graduate students can also take advantage of the dual degree options in the JD/ MBA program.
Additionally, Mississippi College offers a number of certificates in subjects like loss prevention, health sciences, public relations, hHigher education administration, homeland security, mathematics, and trauma-informed practice, to name but a few.
The school's most popular majors include nursing, biomedical sciences, teaching and elementary education, and management and business administration.
About Mississippi College
Mississippi College, founded in 1826, is the nation's second-oldest Baptist College. Throughout its history, it has been associated with both the Methodist and Presbyterian churches, as well as the Baptist church. Today, the school is affiliated with the Mississippi Baptist Convention. It holds the distinction of being the first private, coeducational institution to confer a degree on a female student, which happened in 1831.
MC held no classes during the American Civil War. However, after the war ended, enrollment slowly increased. Over the years, Mississippi College has acquired additional grounds and even absorbed Clarke College after that institution went into decline.
The 21st century saw the school's enrollment increase by 60%, going from just over 3,200 students to over 5,000. About 3,200 of those students are undergraduates. There are 1,465 graduate students. The law school has just over 350 students.
State-of-the-art facilities, recital halls, a multimedia language lab, a chemistry complex, and a campus-wide computer network are just some of the supports that the school provides for MC students. The school attracts students who are interested in the quality of education the school provides, the Christian values it upholds and its commitment to public service. During the 2011-2012 school year, students, staff and faculty contributed more than 45,000 hours of community service.
Mississippi College Accreditation
The Southern Association of Colleges and Schools Commission on Colleges provides Mississippi College with its accreditation. Accreditation allows the college to confer degrees ranging from bachelor's to doctoral degrees on its students.
Mississippi College Application Requirements
Mississippi College accepts both undergraduate and graduate students. The requirements for applying to the college are similar for both types of students.
Undergraduate students who are interested in applying to Mississippi College are asked to apply at least two weeks before semester registration. Below is a list of application materials and requirements for undergraduate students.
Fill out MC's application and pay the $25 application fee
Send the transcripts from all schools attended
Take CLT, SAT or ACT: Send scores to school
Send proof of MMR immunization
Send school $200 housing fee
Fully online students do not need to send an immunization record to the school. The $200 housing fee reserves a spot in student housing.
Additionally, Mississippi College considers students who didn't finish high school and homeschool students provided that they can either:
Pass GED test
Complete a transcript demonstrating the completion of the equivalent of a high school curriculum
MC considers students transfer students if they have completed at least 12 hours at another college, (provided that the credits were transferable). Students can research transfer course equivalencies on Mississippi College's website. Students are allowed to transfer up to 65 hours from a community college. They must complete the last 33 hours of their degree at Mississippi College.
To apply to the MC graduate school, incoming graduate students must submit:
Transcripts/ proof of baccalaureate degree from an accredited institution
Have a GPA of at least 2.5 on a 4.0 scale (some departmental exceptions exist)
Complete standardized tests
Have an undergraduate foundation in coursework that prepares them for grad school
Fill out application and submit $35 application fee
Additionally, individual graduate school programs may have other requirements for admissions besides the ones listed above. Incoming students should check with the department they want to apply to in order to ensure that they're turning in all the right materials.
Graduate students who have taken time off from their studies are required to complete a new grad school application. The application will ask their status. Students should indicate that they were previously enrolled. Using the waiver code "READMIT" will waive the application fee.
Finally, students that are applying for a Class AA Standard Educator License must provide the school with a photocopy of their Class A Standard License.
Tuition and Financial Aid
Mississippi College charges undergraduate students $9,100 per semester. Students who live on campus can expect to pay between $2,850 and $5,800 for housing each semester, depending on which option they choose.
Some housing options come with meal plans. Others don't. This affects the cost of housing. However, students should remember that if they live in a residence hall without a meal plan, then they must cover the expense of their meals.
Students who do want to purchase meal plans can buy plans for nine meals a week ($1,565 a semester), 14 meals a week ($1,785 a semester) and 19 meals a week ($2,000 a semester). The nine- and 14-meal plans are only open to upperclassmen.
The college also applies additional fees for registration, health services and technology. These run about $554 per semester.
Graduate students pay by the hour. The costs vary, depending on what the student is studying. Incoming graduate students should check the college's website for details about these programs and for information about the various fees.
Members of the military pay $250 per credit hour (versus the normal cost of $570.) The cost for online courses vary. Students should check the website for those costs.
Explore the degree options at Mississippi College on the school's website.
Related Resources: