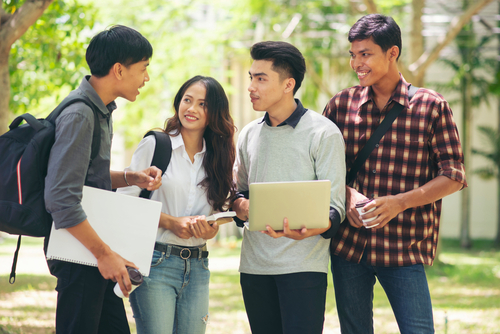 The Transnational Association of Christian Colleges and Schools (TRACS) is a unique higher education accrediting agency that serves primarily to recognize institutions committed to Christian values and Biblical ideas. Though the organization bills itself as a "transnational" accrediting body for schools with a Christian background, it has so far only accredited schools in the United States. In fact, the agency does not have the ability to accredit foreign schools due to the laws on such accreditation in most foreign countries. Even so, in the United States, the accrediting body maintains a large presence in the Christian education community.
A Brief History of the TRACS Accrediting Agency
TRACS, founded in 1979, had been fighting for the ability to accredit Christian colleges and universities since its inception. Due to the unique focus of the accrediting body, however, such recognition was denied time and time again by the Department of Education's Council on Higher Education Accreditation. After more than a decade of fighting for recognition and the ability to recognize Christian institutions, TRACS was able to gain official recognition by the United States Department of Education in 1991. The agency accredited its first institution shortly thereafter.
TRACS was founded largely as a way for Evangelical Christian schools to gain recognition and federal financial aid eligibility. These schools were known for teaching "creation-science" to their students, even in traditional science classes, which put them at odds with existing federal standards and regional accreditation principles. As a result, schools with this Christian commitment were overlooked by regulators and shut out of the financial aid process. This limited their pool of students and drove their expenses dramatically higher. TRACS was founded to solve this dilemma and, after its recognition in 1991, the organization did help several of its newly accredited institutions open their doors to student recipients of financial aid from all across the country.
Accreditation Standards: Faith-Based, Moral Approaches to Learning
TRACS isn't focused solely on the promotion of creation-science teaching in the classrooms of its accredited institutions. Indeed, the accrediting agency is focused on the Christian faith as a whole. Many of its accrediting standards align with Biblical teachings, and it requires accreditation candidates to show how their curriculum is both academically rigorous and aligned with the Evangelical principles of modern Christianity. To guide schools along the path to accreditation, TRACS has developed both a full accreditation status for member institutions and an "associate member" status.
Associate members are often selected based on their Christian backing and teachings, but they're designated as "associates" because their full approach to higher education may not yet align completely with TRACS guidelines. After working with representatives of the organization, schools can more completely align themselves with these guidelines and eventually qualify for full accreditation.
Controversy Has Followed TRACS Since the Early 1990s
Any discussion of TRACS must mention the controversy that has followed the organization since it received its CHEA approval in 1991. Since then, the organization has faced several complaints and investigations into its work with subpar academic institutions across the country. In one case, TRACS was found to have accredited a Christian university in Tennessee that had enrolled only 12 students. For this reason, students attending a TRACS-accredited institution should do their research and make sure that the institution meets their academic demands and personal needs. Despite the occasional controversy, many schools accredited by the Transnational Association of Christian Colleges and Schools do offer students a rigorous experience that aligns with Christian values and federal standards of achievement.
Related Resources: