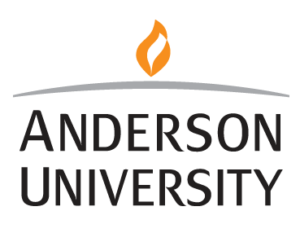 Degree Programs Offered at Anderson University
Anderson University appears in our ranking of the Top 50 Online Christian Colleges for Future Missionaries.
Anderson University offers degree programs for recent high school graduates just starting out as well as graduate students and adult learners. There are 27 degree programs that allow students to earn their bachelor's degrees in three years rather than four. A computer science program helps students learn how to code and write programs, while a criminal justice program looks at the legal justice system and the people who work in that system. Students can also earn degrees in three years in exercise science, elementary education, marketing, writing, and sport and recreation management.
The more than 60 traditional programs help students graduate in four years. Many of the available majors include concentrations and specific areas of study. While math majors can choose from concentrations in decision science, economics or finance, music performance majors can choose between instrumental and voice concentrations. The university offers music programs for students who want to focus on the worship arts or songwriting and programs in music education and music business. Students can also major in Bible and religion, which will require that they take courses in theology and religion. Several pre-professional programs are also available, including pre-law and pre-med options.
Seven graduate programs are available from two of the university's departments. Anderson University offers both a Master of Business Administration (MBA) and a 10-month MBA program. The 10-month program asks that students take shorter and more intensive classes to graduate in less time. A Doctor of Business Administration (DBA) is available from that same department. The university's School of Theology Graduate Studies offers three graduate programs in theology, divinity, and ministry. Students can also enroll in the Anderson Master of Music Education program.
Five of the programs offered by the university are suitable for adults and other nontraditional learners. The transition to teaching program helps students use their skills and degrees as they transition from one career into the world of teaching. Undergrads can choose from an online criminal justice program and a traditional business administration and leadership program. Anderson also offers a Bachelor of Science in Nursing (BSN) for nontraditional students.
About Anderson University
Anderson University is a private university affiliated with the Church of God in Anderson, Indiana. Established in 1917, the Church of God originally opened a small school called the Anderson Bible Training School. This school used the new ideas and beliefs of that church in its programs and trainer pastors and other religious leaders on the basics of working for the church. After moving to a new location that put it closer to the center of the state, it became a theology seminar. Citing the needs and desires of students, the seminary later became Anderson College and then Anderson University.
More than 60 degree programs are now available from the seven colleges that are part of Anderson, including the Falls School of Business and the School of Science and Engineering. Anderson also offers a few graduate programs from its theology department and business school. The university's campus is less than an hour's drive away from Indianapolis, which makes it a popular choice for Indiana residents. Since moving to Anderson, enrollment at the university climbed to more than 1,800 students.
Anderson University Accreditation Details
Though some religious institutions only have religious accreditation, Anderson University has regional accreditation too. This comes from the Higher Learning Commission (HLC) and its branch that grants accreditation to schools in Indiana and other Midwestern states. It is what lets students get financial aid and credit for their past college work. Anderson also has accreditation for its music, education and nursing programs.
Anderson University Application Requirements
Anderson uses the Common Application, which is a site that lets students apply to one or multiple schools with the same information and application. Students should look closely at the application to make sure that they complete any sections specific to the university. Anderson offers an optional essay component but does not require that prospective undergrads write an essay. They can then send their ACT or SAT scores to the admissions department and use the Parchment system to submit their transcripts. Students can then tour the university campus and pay their enrollment deposits. Anderson has the same application requirements for nontraditional students applying to an undergraduate program.
Graduate students have the option of attending an information session, which helps them understand the application requirements of each program. All programs require a completed application and the payment of a $50 fee. Students will also need to submit three letters of recommendation. Unlike other colleges that accept all types of letters, Anderson asks that students go online and print out three recommendation forms. They will then give those forms to their references and have their references write and submit letters on their behalf.
Tuition and Financial Aid
Anderson undergrads pay $1,280 per credit hour as a part-time student, which is anyone who takes up to 11 credit hours in a semester. Full-time students take up to 18 credit hours and pay $15,350 per semester. Nontraditional learners pay a tuition rate of $420 per credit hour except for the transition to teaching program, which charges the same rate as all the other undergraduate programs do. Anderson has rooms available on its campus for between $3,120 and $3,680 per semester. On-campus students must also purchase a meal plan, which costs $1,900 or more each semester. The university's graduate programs charge between $400 and $579 per credit hour except for the 10-month MBA program, which charges students a flat rate of $34,030 to complete the program.
The Free Application for Federal Student Aid (FAFSA) helps students qualify for financial aid that comes from the federal government and the state government of Indiana. This is what helps graduate students get the direct and PLUS loans that they need. Theology majors who work for the Church of God may receive funds from a special tuition fund established by the university. Undergrads who receive grants or scholarships from their churches can get a matching scholarship from the university. They also qualify for academic scholarships, with the awards ranging based on their scores and grades. The FAFSA helps those students get government grants and take out loans as needed too. Anderson University can give both undergrads and graduate students as well as nontraditional learners financial aid.
Related Resources: