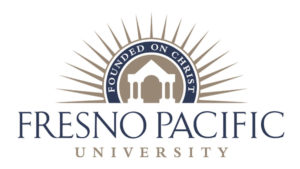 Degree Programs at Fresno Pacific University
Fresno Pacific University appears in our ranking of the Top 50 Online Christian Colleges for Future Missionaries.
Fresno Pacific University offers degree programs for students who need to complete their degrees and traditional programs too. The university offers Bachelor of Arts programs in fields such as liberal studies and biology. Its undergraduate business administration programs feature specializations that include finance, marketing, software development, management, and accounting. A general major in business administration is also available. Some of the university's Bachelor of Science programs include majors in chemistry, software engineering, and health sciences. Fresno State University has a Bachelor of Science in Kinesiology too, which offers specializations in exercise physiology and pre-physical therapy and occupational therapy. Some of its top minors include English, art, language studies, philosophy and software engineering.
Graduate students can earn degrees in 17 different fields, and many of these programs include multiple options. Its Peacemaking and Conflict Studies program allows students to earn a Master of Arts and complete a certificate in workplace conflict management and peacemaking, restorative justice or church conflict and peacemaking. The teacher education program includes preliminary options for those who do not have their teaching licenses. They can get the experience and education necessary to get a license. Graduate students can also study applied behavior analysis, administrative services, and leadership and organizational studies or earn a Master of Business Administration.
Online programs allow students the freedom to live and work anywhere they want as they complete their degrees and certificates. Undergrads will find two business administration programs that let them select a focus area in organizational leadership or business management. A similar program is available in health care administration. Fresno Pacific University also offers undergrad programs in early childhood education and criminology and restorative justice. Some of the online programs that university designed for its graduate students include those in adaptive physical education, sports administration, kinesiology, and athletic training.
The university is home to the Fresno Pacific Bible Seminary, which offers other programs too. Most of these are certificates such as its Christian Studies and Evangelism and Church Planning certificate programs. Students can earn a Master of Arts through the seminary in Community Leadership and Transformation or Ministry, Leadership and Culture. A marriage and family therapy program helps students get their counseling licenses too. The university now offers a few degree completion programs that help students finish their degrees after taking some time off school.
About Fresno Pacific University
Fresno Pacific University is a private university also known as Fresno Pacific and FPU. Established in 1944 as the Pacific Bible Institute, it was so small when it first opened that students met in a private home for their classes. The 28 students who initially enrolled later had the chance to take classes in an old YMCA building that the institute repurposed. It wasn't until 1959 that the school finished construction on its own campus, and it took another two years before the institute opened its first dormitory. The school later added a junior college and began offering bachelor's programs. It became Pacific College in 1964 and Fresno Pacific College in 1976. The college did not adopt the FPU name until the late 1990s.
FPU took over the former Mennonite Brethren Biblical Seminary in 2010 and added seminary courses and programs to its curriculum. This also led to the university adding the Fresno Pacific University Biblical Seminary to its campus. FPU now has a main campus in Fresno, California and four regional campuses in Merced, North Fresno, Bakersfield, and Visalia. Enrollment on the FPU main campus includes more than 2,700 undergrads and more than 1,200 graduate and doctoral students.
Fresno Pacific University Accreditation Details
FPU can offer students financial aid packages because it has regional accreditation from the Western Association of Schools and Colleges (WASC). WASC accreditation also comes from its Senior College and University Commission (SCUC). This type of accreditation is also what lets students know that they can get a degree that is worthwhile in the working world. The nursing programs offered by the university have accreditation from the Commission on Collegiate Nursing Education (CCNE) too.
Fresno Pacific University Application Requirements
Incoming freshmen attending FPU typically have an average SAT score of between 1080 and 1190 or an ACT score of at least 21. Most students have a minimum grade point average of 3.2 also. The university charges a $40 application and allows students to pay this fee via a credit or debit card when submitting their applications online. Students should then supply their official test scores and high school transcripts. FPU also asks for college or university transcripts from students who want to get credit for the courses they already took.
Graduate students can also apply to FPU online, though they must use a separate application. All programs have the same admissions requirements too, including providing the university with three letters of recommendation and a statement of intent that explains the experiences the student has in the field and the student's reason(s) for choosing FPU. They will also submit official transcripts from any schools they attended before applying. FPU recommends that students apply for financial aid as soon as possible after applying to the university.
Tuition and Financial Aid
FPU offers different tuition rates for all of its various programs. Undergrads will pay nearly $32,000 and close to $500 every year in fees. The university offers room and board on its Fresno campus for an extra $8,954. Students enrolling in a degree completion program will pay $495 per credit hour and $145 in fees each semester. Graduate students pay fees of $60 each semester and $650 per credit hour for most programs. Some programs charge rates of between $675 and $830 per credit hour. Students in the university's seminary pay similar rates.
Freshmen scholarships for incoming students include the paragon, which is a full scholarship and the president's scholarship, which gives students $15,000 a year. Students can earn $6,000 or more from the university in scholarships alone, and there are scholarships for transfer students too. Those who receive scholarships or grants from their churches can apply for a university program that matches those funds up to $1,000. Students can use the work-study program and other forms of federal aid to pay their overall expenses too. Fresno Pacific University recommends that students look at its degree programs and decide what they want to study before they apply for financial aid.
Related Resources: