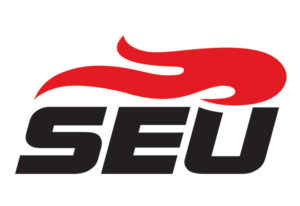 Customized, Christian Liberal Arts Education at SEU
Southeastern University appears in our ranking of the Top 50 Online Christian Colleges for Future Missionaries.
Southeastern University is a private, nonprofit Assemblies of God CCCU member in Lakeland that grants 72 bachelor's, 19 master's, and four doctoral degrees, including 30 entirely online, at a 17:1 student-teacher ratio. For example, the B.S. in Early Childhood Education shapes a 130-credit, FLDOE-approved curriculum for 95 percent Pre-K/Primary certification success after 135 practicum hours and semester-long internships like the Taylor Learning Center. Chaired by Dr. Joseph Childs, the 120-credit B.S. in Sport Management provides experience in the NAIA Sun Conference for undergrads in five specializations: Business, Coaching, Kinesiology, Physical Education, or Outdoor Leadership & Discipleship.
Online on D2L Brightspace, the College of Behavioral & Social Sciences delivers a 36-credit, 1.5-year M.A. in International Community Development that blends 12 courses like Human Services Administration with a one-week El Salvador mission and International Justice Mission practicum. Launched in May 2018, the Ph.D. in Organizational Leadership builds a 60-credit, ACBSP-accredited sequence led by Dr. Lyle Bowlin that mixes online Jannetides College courses from Cultural Intelligence to Entrepreneurship with one-week Lakeland intensives and dissertation research.
Other Southeastern degrees include the B.S. in Digital Media Design, B.S. in Biochemistry, B.S. in Church Music, B.S. in Aviation Management, M.A. in Family Ministry, M.Ed. in Literacy Education, and D.Min. in Scripture.
About Southeastern University
Southeastern University originated on November 4, 1935, when the Assemblies of God General Council's Alabama superintendent J.C. Thames opened the South-Eastern Bible Institute in New Brockton. In May 1937, an inaugural class of 17 completed its two-year Christian diploma. In 1940, it merged with the Beulah Heights Bible Institute of Atlanta. In 1946, Rev. Ralph Byrd oversaw the purchase of its current Lakeland property in the Tampa Bay Area. In 1956, the first Bachelor of Arts was organized and the South-Eastern Bible College name was chosen. In 1973, Bush Chapel was erected to host weekly worship services. In 1977, it became the Southeastern College of the Assemblies of God. Initially accredited in 1986, Southeastern joined the CCCU in 1999. Six years later, Southeastern University was officially born. In 2015, the 125,000-square-foot Buena Vida Food Court added a Chick-fil-A Express.
Endowed for $10.7 million, Southeastern University has grown 215 percent since 2010 to teach 6,240 undergrad and 760 post-grad Fire from 18 countries online, on the 88-acre Polk County campus, or at 80 extension sites with 100+ clubs like Community Called. In 2017, Southeastern won all five NAIA Sun Conference Champion of Character Awards. In 2019, SEU accepted a National Association of Campus Card Users Award. Southeastern University was chosen as a 2019-20 "College of Christian Distinction" too. The U.S. News & World Report named Southeastern among the top 141 Southern schools. On Niche, SEU boasts America's 21st best religious studies, 111th best dorms, and 201st top criminal justice education. College Factual noticed SEU for the 125th best legal studies and 250th highest paid social work grads. Christian Universities Online crowned Southeastern the fifth most missions-minded.
Southeastern University Accreditation Details
On December 3, 2017, the Southern Association of Colleges and Schools Commission on Colleges (SACSCOC) Board of Trustees voted favorably to extend the Level VI accreditation Southeastern University through 2026-27 under the 15th president, Dr. Kent J. Ingle, a founding member of the Presidents' Alliance on Higher Education & Immigration. Located 454 miles up Interstate 75 in Decatur, this esteemed 11-state Gulf Coast Region accreditor is recognized by the Council on Higher Education Accreditation (CHEA) and Florida Department of Education (FLDOE). Further, the College of Business & Legal Studies was initially accredited by the Accreditation Council for Business Schools and Programs (ACBSP) in 2014. The Council on Social Work Education (CSWE) reaffirmed Southeastern University in June 2018.
Southeastern University Application Requirements
Starting at Southeastern University is classified "moderately difficult" by Peterson's because only 2,405 of the 4,996 Fall 2018 applicants were selected for 48 percent acceptance. First-year Fire must have culminated a qualifying high school diploma or GED certificate. The Class of 2022 reported an average secondary GPA of 3.37. The middle 50th percentile had SAT scores of 430-550 for Reading and 410-540 for Math. Mid-range admitted ACT composite scores were 18-24. Transfers are test-optional with 60+ accredited college credits graded C- or better. One exception is for international students who need at least 76 TOEFL iBT or 6.0 IELTS scores. The School of Honors requires a minimum 3.8 GPA, 1380 SAT, or 30 ACT mark. Graduate programs necessitate four-year bachelor's completion at GPAs above 3.0. The Doctor of Ministry requires earning an M.Div. degree or 72 equivalent credits. Doctor of Education cohorts must verify three years of full-time teaching experience. The M.S. in Marriage & Family Counseling has five prerequisites, including Child Development and Abnormal Psychology.
Southeastern University conveniently has rolling admissions year-round. The freshman priority deadline is May 1st. Enrollment deposits of $200 are only refundable until June 1st. Non-U.S. residents generally must file before May 1st for Fall or December 1st for Spring. The School of Honors closes on February 1st each year. Department of Music entrants must submit video recordings by September 2nd. Accordingly, complete the SEU Application online with the $40 non-refundable fee. Forward official transcripts to 1000 Longfellow Boulevard in Lakeland, FL 33801. Directly send test results via SAT/GRE code 5621 or ACT code 0754. Attach checklist items, such as the Christian character reference, personal essay, resume, professional recommendations, executive supplement, and doctoral writing sample. Contact (863) 667-5018 or admission@seu.edu with questions.
Tuition and Financial Aid
For 2019-20, Southeastern University is billing full-time undergrads $13,880 each semester or $27,760 annually. The BSN Program is one exception costing $15,660 by term. Bachelor's majors cover the $500 general fee every term. Residing at the Lakeland campus' dorms like Aventura Hall adds $2,620 to $3,249 for semester rent. Carte blanche meal plans for Buena Vida Food Court are $2,606 extra. Study abroad programs incur a $200 fee. Annual undergrad attendance equals about $38,970 on-site or $29,870 at home. Evening programs charge $275 per credit. Online bachelor's courses are priced $390 per credit. Graduate degrees range from $375 to $795 per credit. Executive M.A. in Ministerial Leadership cohorts spend $525 per credit. The Global MBA and Around the World MBA have flat-rate tuition of $27,000 and $45,000 total.
According to the NCES College Navigator, the Office of Student Financial Services on Addison Hall's 2nd Floor connects 69 percent of full-time SEU Fire to tuition aid averaging $11,212 each for $48.53 million combined. Institutional funds include the Dwight Redus Scholarship, Lucile Dabney Clark Scholarship, Robles Family Scholarship, Cecil Wiggins Scholarship, Pastors Kid Scholarship, Karl Strader Scholarship, Joseph Lamb Scholarship, Dr. Raffia Elizabeth Baz Smith Scholarship, Constance Lang Memorial Scholarship, Mack James Scholarship, Glenn Kraiss Scholarship, and Crossroads Ministries Scholarship. The Chancellor's Scholarship gifts $16,000 annually to outstanding freshmen with a minimum 29 ACT or 1380 SAT score. The $3,000 Honors Program Scholarship requires taking 12+ credits each semester with GPAs above 3.6. Federal resources, such as the Pell Grant and Stafford Loan, require FAFSA forms coded 001521. Floridians also pursue the Bright Futures Scholarship, EASE Grant, Jose Marti Scholarship, Barnes Scholarship, Salute to Education Scholarship, and more.
Explore six accredited divisions housing 95+ faith-based programs placed 283rd nationally by Washington Monthly at the Southeastern University website.
Related Resources: