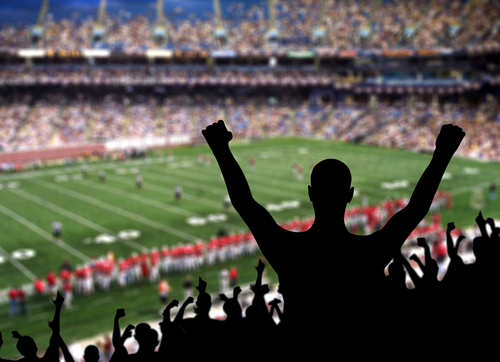 In his book The Christian Mind, Harry Blamires quoted his college social sciences professor as saying, "I am a Marxist, and I teach from a Marxist perspective." That set Blamires to considering the Christian perspective. He came to a startling conclusion: there is no Christian perspective. Christians think, about many things, just like non-Christians. That thought applied itself to sports, just as to many other arenas. Sports is a phenomenon in international culture, from the professional down to the college and even high school playing fields. Still, there should be a difference in the way Christian schools approach athletics. Most Christian schools of any size at all have a sports program. Many have intercollegiate sports, and to address the issues of how to integrate faith into athletics several Christian sports-sanctioning organizations have emerged. One of these is the National Christian College Athletic Association.
The National Christian College Athletic Association, which is more commonly referred to as the NCCAA, is a non-profit association that is focused on promoting and enhancing intercollegiate competition in athletics within Christian-centered institutions. The association believes there is a growing need for the promotion of athletics from a Christian perspective, in part because of the many questionable ethical decisions within the college athletics environment. To prevent the disappearance of morals within the intercollegiate athletic atmosphere, the association works with its member schools and sets standards that must be met to ensure that student-athletes have the best experience possible.
History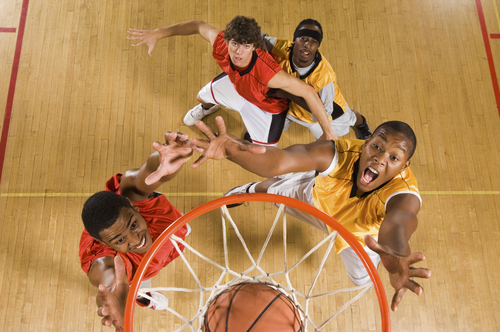 The organization began in 1968 in Canton, Ohio, and held its first tournament that year. The sport was men's basketball. The main consequence of the event, however, was that a constitution was written and board members elected. They voted to move the location of the headquarters to Tennessee. There were 15 coaches at the first official meeting, and a list of schools that wanted to participate was compiled.
In 1973, because Christian colleges seemed to compete well with secular liberal arts colleges, divisions were inaugurated to ensure good match-ups between schools. Since 2000, the NCCAA has been headquartered in Greenville, South Carolina. The organization originally sanctioned wrestling among its other sports but has since deleted it. The constitution allows for adding others, as well.
The National Christian College Athletic Association remains an organization that prioritizes the growth and character of its student athletes and staff more than their success in athletic competition. While an article in The Chronicle touted the high salaries of National Collegiate Sports Association officers, the board members of the NCCAA are not compensated with the exception of minor meeting expenses. They receive no salaries.
Standards
The organization has a statement of faith and a missions statement through which they set standards for members. Those statements can be found on the association website. In addition to these, there are standards of behavior for administrators and coaches and for student athletes. They agree to treat all athletes the same regardless of their "gender, ethnicity or cultural background." Straying from the standards of behavior can result in "benching" an athlete, a coach or an entire school. The bylaws of the NCCAA specify how those cases will be handled and allows for some " teeth" in the procedure.
Standards for Coaches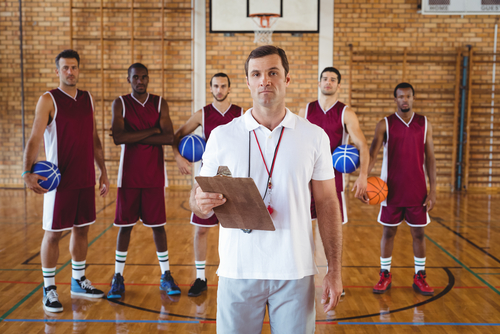 Coaches and administrators are expected to adhere to Christian tenets and to comply with the statements of faith and of mission of the organization. They are also to follow all guidelines of the NCCAA in "letter and in spirit" and ensure that the athletes in their sports do so as well. They agree to policies of honesty when recruiting student athletes, refraining from harassing or demeaning them and other standards of moral and ethical behavior.
Standards for Student Athletes
Students sign an agreement that they will remain in compliance with the standards and ethics codes of the organization, respect coaches, authority figures and fellow athletes with respect, be completely honest in information provided to the schools and in public statements and follow other guidelines of ethical behavior. Additionally, they agree to accept responsibility for their actions and attitudes.
Schools
Are the schools with membership in the NCCAA tiny colleges? The answer is no. Most are small schools, but that is because private schools tend to be smaller than public institutions, and Christian schools tend to be private. Most division I schools seem to have a few thousand students. Some division II schools have a few hundred. Many schools in the NCCAA have dual membership and belong to the NCAA as well. That means they must adhere to both sets of standards. The NCAA divides schools into three divisions; NCCAA schools have two. Division I schools have larger enrollments, and students are required to have and maintain a grade point average of 2.3 in core subjects. Schools in Division II are smaller, and they set their own academic standards. Another distinction is that Division I schools give athletic scholarships while Division II schools give scholarships, but not based upon athletic ability.
Altogether, there are 113 schools in the NCCAA. In addition to being classified by division, they are separated according to geographical location ( districts). Those include North, South, West, Mideast and Midwest. Not all divisions are represented in each district. Examples of Division I teams in the National Christian College Athletic Association are Central Christian College of Kansas, College of the Ozarks near Branson, Missouri, Olivet Nazarene University and others. Division II schools include Appalachian Bible College, Johnson University and many other schools most of which have student bodies of less than 1,000 students.
Athletes from Christian Schools VS Secular Schools
The stereotype is that athletes from secular universities and schools are generally more talented because there is more competition for positions on athletic teams. Colleges with powerhouse sports teams spare little expense to recruit athletes and may offer full-ride or substantial scholarships. The sports programs are run much like a business with unproductive members trimmed from the roster and with students choosing schools for the sports programs rather than for the degree programs. That would seem to indicate scouts would avoid going to Christian schools, but that isn't the case. For instance, according to an article in Christian Universities Online, Taylor Hall, from Bethel University, was Minnesota's Intercollegiate Athletic Conference All Around Player during his college career. Brittany Griner, also from Bethel, won almost every possible women's basketball award during her college years. Kevin Koeman from Trinity College has been recognized as one of Illinois top-ever collegiate basketball players. The NCCAA has its share of top-gun athletes. The difference between them and top athletes from secular universities and colleges is that their sports experiences have been integrated with character and faith-building activities.
Sports Represented in the NCCAA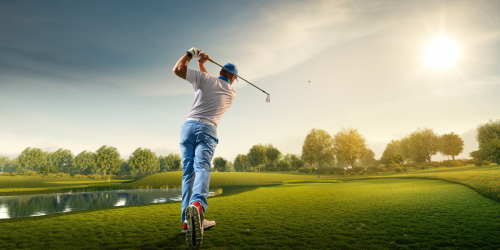 Although a few sports will have modifications, most popular sports are represented in the NCCAA listings. These include:
• Golf
• Indoor and outdoor track and field
• Soccer, at both Division I and Division II level
• Tennis
• Volleyball
• Softball
• Cross Country
• Football
The association has a baseball world series and national championships in many sports. The signature sporting event for the NCCAA is the football Victory Bowl. The Pro-Am Golf Tournament is the main fundraiser for the organization. It includes a schedule of family events, "shoot-outs," scrambles, entertainment, scholarship outings, sports clinics and the Pro-Am Classic. For people who can't travel to the Pro-Am, there is a golf tour that has one-day events in many locales. The golfing events have given support to more than 8,000 coaches and students in their missions endeavors.
Instead of just focusing on winning the game or winning a division, the focus through the NCCAA is winning the "game of life". This is why the association works to provide Christian athletes with the tools that they need to create a life plan while they compete and perform academically. Read on, and learn more about what the NCCAA does for member institutions.
Assisting With Professional Development
One of the many ways that the NCCAA is able to assist with the maintenance and the enhancement of athletic competition within the member institutions at both regional and national levels is by assisting college coaches with the programs and materials that they need. The NCCAA believes that providing leadership to and equipping coaches with the tools they need to encourage their athletes will aide in professional development while it aides in athletic development.
Offering Awards to Assist Student-Athletes So That They Can Cover Expenses
Athletes often receive scholarships through the institutions that they represent. By excelling on the field or the court, and demonstrating their commitment to faith-based academics, athletes have most of their tuition costs covered. While many students get a free ride if they stay in good standing, the scholarship does not leave students with much money to cover living expenses. This is why it can really help improve an athletes quality of life by being awarded a NCCAA award. The association offers a long list of awards including:  Game Plan 4 LIFE Character Award, Heart of Courage Award, Meritorious Service Award, Ministry Scholarship, Presidential Award, Scholar Team Award and Sports Ministries Award.
Christian Service Opportunities Through the NCCAA
Christian athletes dedicate their free time to service and you can find a variety of Christian service opportunities promoted through the NCCAA. From ministry opportunities, where you help others receive God, to service projects, where you volunteer to help the community, there are plenty of different ways that you can contribute your free time to make a difference in the world. If you would like to be both an athlete and a contributing member of society, who ministers the love of Christ to schools and communities, this is a great benefit.
Service Projects
The NCCAA is a service-oriented organization. Of course, Christian schools in general stress service, but this is an additional push during championship events in every sport. These include global initiatives as well as projects in the cities which host the events. Participation in these programs provides work experience that helps fill out a resume and a few, like volunteering for the Red Cross, can put you in a position to earn a scholarship from that organization. Some sample projects include:
• Partnership with SCORE: this is an organization dedicated to providing clean water to the Dominican Republic. Currently, 100 percent of water in this area is classified as contaminated.
• In 2019-2020, the golf championship packed food for Rise Against Hunger, another global project.
• Men's and women's cross country championship teams partnered with Operation Christmas Child to pack boxes of Christmas presents and personal items for disadvantaged children.
• The Division II Volleyball teams in the championship event volunteered many hours with the Red Cross.
• And other projects, by sport.
Other Ministries
The organization also provides several other resources to student athletes and coaches.
Livestreaming Sports
While students at prestigious universities and state schools often get exposure and the prospect of playing for crowds of fans, students at the smaller Christian schools may not get the same opportunities. That is why the organization began its NCCAA Network. The network offers livestreamed events as well as games on-demand and archived championships for a nominal charge. This has been an especially valuable tool during COVID. Sadly, however, many 2021 events have already been cancelled or postponed.
GP4L
This is a series of online devotions for both student athletes and coaches that deal with pertinent life issues. There are current devotions as well as an archive of those from past years.
Pursuit Magazine
The Pursuit Magazine is an online and print publication that spotlights sports, provides schedules, solicits participants for fundraising events, entertains and inspires. The free magazine features stories such as spotlights on the NCCAA Pro-Am Golf Tournament which is a major fundraiser for the organization and just a few years ago raised more than $1 ¼ million. Another article touted 2015 accomplishments such as sponsoring more than 466 student athletes on short-term mission trips, and another story featured innovative College of the Ozarks where students work on-campus for their college expenses. The magazine says the NCCAA reaches more than 17,000 student athletes annually.
Prayer Network
A network of people available at any time who will offer prayers for needs that are presented.
The NCCAA brings the excitement of sports to Christian schools and a Christian perspective to sports. To some students, the experience of participating in competitive sports is a big piece of their college educations. For others, it is simply another facet of their educations. Students who want to play competitive sports at a higher level may choose a Division I school just as their secular-school counterparts would. The organization brings the energy and excitement of playing and watching college-level sports to its Christian school members. There is even NCCAA apparel and branded sports equipment available. Still, regardless of the level, the results of integrating sports and faith are the same.
The entire purpose of the NCCAA is to produce great people and to acknowledge that competition is more than just about winning. The success of the students who participate in athletics at Christian institutions is more important than the success of the athletic programs. While promoting competition is important, the NCCAA is completely focused on the Christian perspective. This is why the National Christian College Athletic Association is so important in the process of developing the leaders of tomorrow.
Related Resources: