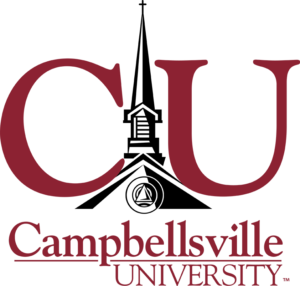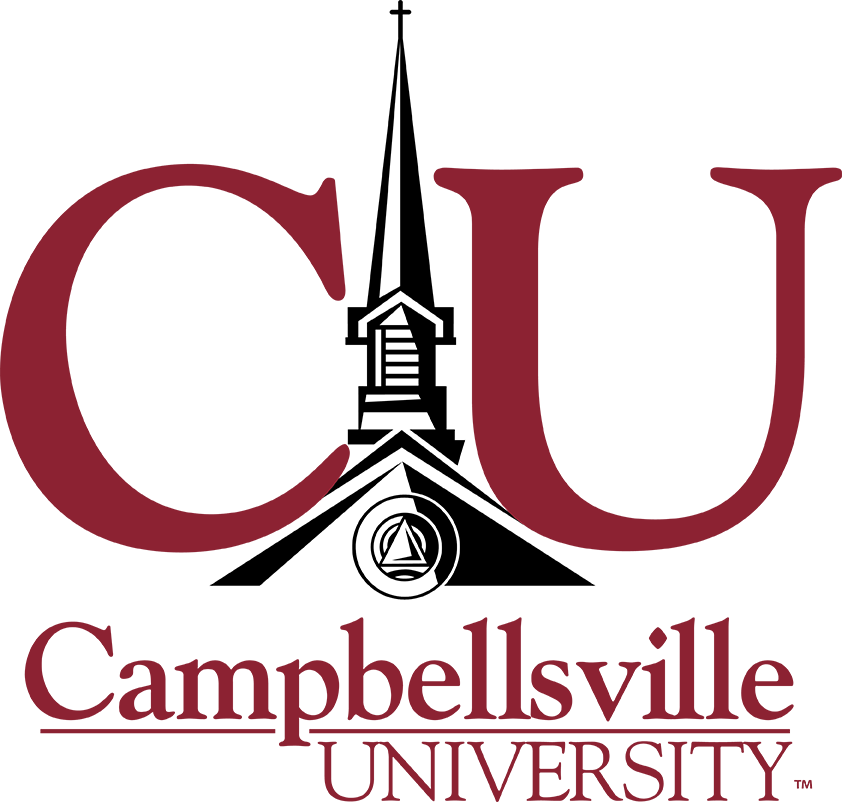 Degree Programs Available at Campbellsville University
Campbellsville University appears in our ranking of the Top 50 Online Christian Colleges for Future Missionaries.
As a comprehensive university, Campbellsville University offers programs for students seeking associate, bachelor and graduate degrees. Six of the university's associate programs are available online such as the General Studies program, which students can use to meet some of the requirements of a bachelor's program in two years. The Christian Studies program allows students to study religion and the Bible, while the business administration program provides students with a better understanding of business as a whole. Education, mass communication and criminal justice are other majors available for associate students.
Students seeking a bachelor's degree can choose from more than 20 majors and minors. The graphic design program looks at the ways in which designers create content on computers for the web and other forms of media, while the art and design program allows students to study the same subjects as they take more art classes. In the Bachelor of Social Work (BSW) program, students will do internships and work for nonprofit organizations or government agencies as they learn about helping their clients. Campbellsville University also offers majors in criminal justice administration, pastoral ministries, nursing, liberal arts, and other areas as well as a unique minor designed for ROTC cadets that lets them study military leadership.
More than 20 programs are also available for graduate students, many of which are online. Campbellsville University offers a Master of Business Administration (MBA) with concentrations in human resource management, marketing, information technology and other fields. This is one of the only MBA programs in the world with a concentration in church management, which prepares students for the operations of a church or a religious organization. There are a number of school and education programs available too, including one with a focus on school guidance counseling and a Montessori education program. Students can earn one of 10 certificates from Campbellsville also.
About Campbellsville University
Also known as CU, Campbellsville University is a private university named for the city of Campbellsville, Kentucky, which is home to its main campus. Established as the Russell Creek Academy in 1906, the Russell Creek Baptist Association helped launch the school as a religious training academy for boys. It would eventually shift to a more general curriculum and begin offering full degree programs. Though this curriculum originally only included bachelor's programs, it now includes two-year degree programs and options for graduate students and those who want to complete certificates in different fields.
The main CU campus sits on 80 acres and is within walking distance of downtown Campbellsville. CU opened a regional study center in Louisville in 2002 that moved to Jeffersontown a few years later. It operates another extension center in Hodgenville that offers both general education programs and programs for adult learners. Students can also earn degrees and certificates through the university's virtual campus, which now offers more than 50 programs. Some of those programs are designed for accelerated learners. Between its online and traditional offerings, enrollment at CU now includes more than 4,000 students.
Campbellsville University Accreditation Details
CU has accreditation for both its business and social work programs from the International Assembly for Collegiate Business Education (IACBE) and the Council on Social Work Education (CSWE). Both the university's education and music programs also have accreditation from the National Council for Accreditation of Teacher Education (NCATE) and the National Association of Schools of Music (NASM). Campbellsville also has regional accreditation from the Southern Association of Colleges and Schools (SACS), which is why its students can get financial aid and credit when they attend the university.
Campbellsville University Application Requirements
Students applying to any of the CU undergraduate programs can attend the university's preview day for prospective students or schedule a campus tour for a later date. There are also priority registration dates that let students visit the campus and register for classes before their peers. Students can apply to CU online and send in their official ACT or SAT scores and transcripts. Once the university accepts them, they can go online and sign up for a priority registration date. CU also allows students to meet and talk with enrollment counselors before or after they apply.
Most of the CU graduate programs have multiple steps that students need to complete when applying, which include the online application. They will then provide official college transcripts from any colleges they attended that show their grades and any classes they took to attempted to take. Students with a grade point average of below 3.5 must submit a GRE score or an official score from an equivalent exam. Many programs ask that students write a one-page essay on their reasons for attending graduate school and submit three assessments completed by former teachers or professional supervisors. Those applying to any education program need to also sign and submit two forms that show they will follow the ethical code and other standards for educators in Kentucky and give the university permission to do a background check. Some education programs require a copy of the student's valid teaching license too.
Tuition and Financial Aid
The cost of attending the main campus of CU as an undergrad includes tuition of $12,450 per year for full-time students or $1,038 per credit hour for part-time students. They also pay fees of between $125 and $250 per semester based on their enrollment status. Those who pay at least $4,000 a year for a room can live on the CU campus too. Undergrads attending one of the university's regional centers will pay at least $399 per credit hour for their courses. All undergrads who complete the Free Application for Federal Student Aid (FAFSA) can get a CU financial aid package that includes grants, work-study, scholarships, and loans.
Graduate students pay between $399 and $479 per credit hour for the classes they take on the main CU campus and similar rates when attending a regional study center. Online students receive a discount and can take classes for only $299 per credit hour. Multiple scholarships are available for graduate students, which the university will give to those who demonstrate stronger skills and talents than their peers and those who have more need. There are military benefits and loans available for those students too. All online and traditional students attending Campbellsville University can get a financial aid package.
Related Resources: