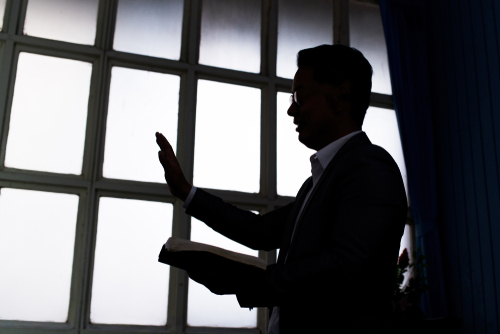 Persons who may be wondering what jobs are available with a Bible exposition degree have come to the right place. Bible exposition degrees open the doors to many satisfying careers including associate and youth pastors, church board of directors, missionaries, religious writers and editors, and hospital or prison chaplains. To help Bible exposition majors determine what career path may suit their unique goals, descriptions of these jobs are included in the sections that follow.
Pastors
Becoming a pastor is one of the most common career paths for persons who possess a degree in Bible exposition. While pastor duties may vary from church, all pastors have a common responsibility: to offer spiritual leadership. To be a pastor, you'll need a deep understanding of the Bible, and you'll also need to show parishioners how the text applies to their daily lives. Writing thoughtful and engaging sermons (and delivering them well) is a great way to do this.
In addition to leading sermons and providing spiritual support in churches, pastors are also responsible for many other important tasks. Just a sample of these tasks includes preparing sermons, counseling church members, helping church members during crisis situations, and officiating at such special events as baptisms, confirmations, weddings, and funerals. They may also be required to assist with financial affairs, program development, and integrating music into church services.
Plenty of churches also need capable youth pastors. Since more young people are straying away from the church, many churches have youth programs to draw in a generation of churchgoers. Youth pastors may sometimes act as unofficial counselors for younger people, and they're often responsible for coordinating and leading church youth groups. To be successful in this role, a pastor needs to be both well-acquainted with the Bible and able to relate to younger people. Serving as a youth pastor can be a challenge, but it's an incredibly rewarding experience.
Chaplains
A chaplain is another job that is available for persons with a Bible exposition degree. Chaplains provide spiritual support and nondenominational religious services to people who, for one reason or another, cannot attend services at a church. Chaplains can be found working in a broad range of settings including public and private hospitals, prisons, military facilities, and some universities. Just like pastors, chaplains often serve as spiritual counselors for the people they serve.
For instance, most hospitals have a chaplain. This person can offer support to grieving families who have lost a loved one, and they can help religious patients stay connected to their faith through difficult times. Chaplains also may offer counsel to employees of the institutions they work for. Doctors and nurses may periodically need some spiritual guidance and support, and correctional officers may need a spiritually-minded person to talk to.
Working as a chaplain can be draining, but it's one of the most important jobs for people of faith. Chaplains often work in high-stress environments where people are desperately in need of guidance and support. If you're determined to use your knowledge of the Bible for good, this is a great career path.
Biblical exposition majors who choose this career path will need a minimum of a bachelor's degree, but some employers may require master's degrees. Luckily, with a bachelor's degree in Bible exposition, it's relatively easy to pursue a master's degree in the same field. And if you want to delve more into the field, several institutions even offer Ph.D. programs in Bible exposition.
Religious Writers and Editors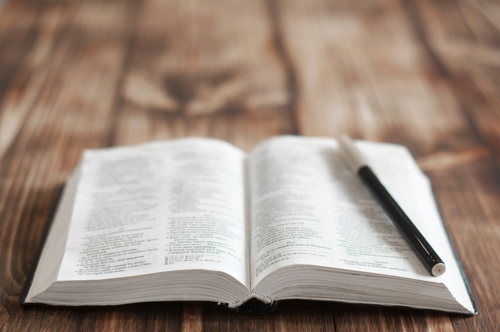 A Bible exposition degree can be quite beneficial in acquiring a position as a religious writer or editor as well. These individuals may work independently or may choose to work for churches or publishing companies writing and/or editing a variety of religious-related content. Depending on the person's specific position, a religious writer or editor may be responsible for writing Christian or other religious books, editing other writers' material, writing and/or editing church pamphlets, or creating and/or editing church-related marketing content. Very large churches may need a Christian writer to manage their social media presence and write helpful and informative blog posts.
There are plenty of religious people who want to share their stories with the world. But without a relevant degree, Christian publisher may be hesitant to publish their manuscript. As someone with a Bible exposition degree, you'll stand out, and your work may be more likely to be published. If you'd rather not write your own book, you may find satisfaction as collaborator or ghostwriter for Christian authors. You'll be able to use your knowledge of the Bible to accurately incorporate scripture if needed. And since a Bible exposition degree also helps you learn how to share the Bible with others, you'll be able to help authors ensure their books are relatable and helpful to the Christians who read them.
Church Board of Directors
Another position that Bible exposition majors may qualify for is serving on a church board of directors. Church board of directors are clergy members that oversee church operations and ensure that the ministry is geared towards fulfilling its mission and goals. Most church members know that they want to connect with other faithful people and share scripture with other people, but they often don't know how to do so on a large scale. This is where the board of directors comes in.
The board of directors, much like a marketing team, clarifies the mission and voice of the church. For example, if a newer church is designed to appeal to younger people, the board of directors would ensure that all outreach efforts were designed to appeal to younger people. The board of directors works to develop the church's mission, and they also take steps to make sure it's carried out. Obviously, outreach efforts cost money, and the church's board of directors is also responsible for maintaining the church budget and allocating funds to specific projects as necessary.
Members of a church's board of directors also are tasked with ensuring legal compliance, and maintaining church records. According to the United States Department of Labor, clergy positions paid an average salary of about $49,000 during the year 2017.
That said, smaller churches may have a single church manager as opposed to a board, and some churches may not have a board of directors at all. However, very large churches often are divided into departments, and they need a board to ensure that everything runs smoothly. To be a successful board member, you'll likely need some level of business acumen along with a degree.
Missionaries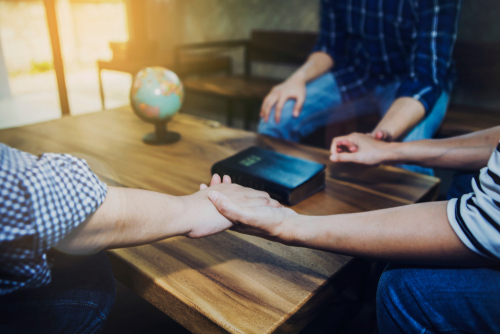 Another job that people with Bible exposition degrees may want to consider is that of a missionary. Missionaries offer spiritual guidance and religious instruction to persons both in the United States and abroad. If you have a passion for sharing the word of God and also have a humanitarian focus, missionary work may be right for you. And if you like to travel, you may find missionary work abroad to be fulfilling. Usually, those who travel overseas are part of an effort that focuses both on providing an essential service and spreading the gospel. For example, some missionary groups build orphanages while educating local people about the gospel. Other groups work with professionals who volunteer time and effort to providing medical or dental care.
You might think that all missionaries do their work in other countries. However, there are plenty of opportunities for missionary work in the U.S., too. Missionaries' tasks vary widely depending on their particular missions but can include almost anything from leading Bible studies and helping set up schools to providing first aid and assisting in soup kitchens. Missionaries also often provide much-needed assistance during times of natural disasters such as hurricanes, tornadoes, or earthquakes.
Depending on the type of missionary work you intend to do, you may not need a degree in Bible exposition. But if you're building churches or setting up ministries, having formal education in Bible exposition is a real asset. Some experts even suggest spending a few years assisting with missionary work before getting a degree. That way, you'll have an idea of what missionary work looks like, and you'll be able to immediately think of ways to apply your new knowledge in the field.
Teachers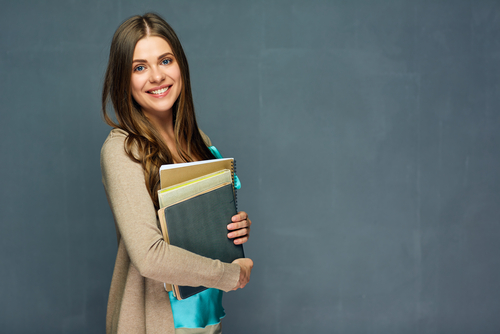 When you think of a degree in Bible exposition, you may not immediately think that a degree like this could help you become a teacher. After all, public schools don't offer classes on the Bible or Christianity in particular. However, if you enjoy teaching and want to do it daily, you may want to look into becoming a teacher at a Christian school. Having formal education on the Bible and how to teach it is great preparation for work as a teacher.
However, many states will require you to have some kind of teaching certification. Make sure you investigate this early on. If you're considering pursuing a Bible exposition degree and want to teach, it might be a good idea to take a concentration of education courses as well. Make sure to consult with an academic advisor if you haven't yet gotten a degree. Before your degree is complete, you may even be able to gain some experience teaching part-time at a Sunday school or leading classes and activities for parishioners of your church.
You might find that you want to teach at the college level. If you do, you'll need a master's degree or a doctorate. These programs will deepen your knowledge of the Bible, and they'll likely make you a better teacher, too.
Christian Counselors
For many religious people, scripture is extremely helpful when going through a challenging time. Seeing a psychologist or other counselor can also help. However, it can be difficult to combine both of these things into a single therapeutic approach. This is where Christian counseling comes in. A Christian counselor takes both a faith-based and psychology-based approach when treating patients. And for patients with very strong faith backgrounds, this approach is often more successful.
Just like with teaching, though, you likely will need additional qualifications before becoming a Christian counselor. Depending on regulations near you, you may be able to become a counselor by earning a Christian counseling certificate. In some places, you will need a master's degree or a Ph.D.in counseling, psychology, or a related field. This extra training may be challenging, but it's a great career path if you have an interest in both mental health and Christianity.
Christian Nonprofit Jobs
Many people with Bible-related degrees have a passion for helping others, and that passion can take many forms. One example is working with a Christian nonprofit. If you like working as part of a team in a role that helps other people, then this type of job may suit you. The Salvation Army, Samaritan's Purse, and the Children's Hunger Relief Fund are a few examples of Christian nonprofits.
Depending on why you were hired, your job duties may look very different from organization to organization. If you're skilled with computers, you may be able to work as an IT manager. If you're good at sales, you might be in charge of fundraising. And while you may not use what you learned in college on a daily basis, a degree in Bible Exposition will show managers and coworkers that you share their faith and their mission.
Bible Translator
This job isn't necessarily a common one, but it can be ideal if you have a degree in Bible exposition and are also fluent in another language. In order to make sure the original meaning of the Bible (or any text being translated) is preserved, it's important that the translator is familiar with the original text, its history, and its meaning. Some organizations are dedicated to translating the Bible into as many languages as possible, so it may be possible to find work with one of them.
Bible translation may not be limited to language translation — you may be asked to write a children's version of the Bible or annotate existing translations for different populations. A degree in Bible exposition makes you a great candidate for this position — since you've been trained in the best ways to teach the Bible, you'll be able to ensure that translations remain engaging and convey the essential meaning of the text.
Conclusion
Students who are majoring in Bible exposition have several job options to consider following graduation. And while Bible exposition may not be the most common major around, it's an excellent choice for students who are passionate about sharing scripture with others. With this degree, you'll be well-equipped to go forward and share the word of God.
Related Resources: