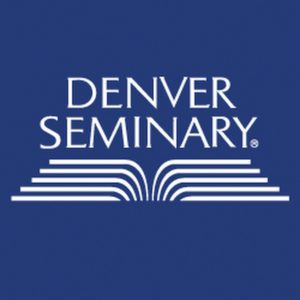 Degree Programs Offered at the Denver Seminary
Denver Seminary appears in our ranking of the 30 Best Theological Seminaries in the United States.
At the Denver Seminary, students have the choice of three traditional graduate degree programs. There is a Master of Divinity designed for students who feel called to higher learning but aren't sure what they want to study. It includes concentrations in counseling, pastoral care, ethics, and other fields. The Master of Arts and Master of Theology programs include the same concentrations. Graduate students must take more than 70 credits of courses, including Mentored Formation, Pastoral Care and Counseling Relationships, Introduction to Expository Preaching, Survey of Christian Doctrine and History of the Christian Movement.
Five of the programs available from the seminary use an online format. There is a Master of Divinity for those who want to do missionary work or help their churches. It includes 78 credits of classes and does not include any residency work. The Biblical and Theological Studies major features 39 credits of classes and is a basic program that students can finish in two years. Students earning a Master of Arts from the seminary can choose majors in Christian studies or leadership. The seminary also offers an online certificate in Biblical and Theological Studies.
A Doctor of Ministry is also available, which includes practical work for preachers and other church employees. It features three tracks or concentrations: leadership, pastoral skills, and pastoral formation. During their third years, students begin working on a thesis that they present in their fifth years. The courses in the doctoral program include Relational and Vocational Foundations, Obstacles & Opportunities in Ministry: Research Possibilities, Leading Well: Becoming a Leader Who Leads Effectively, Church and Culture: Leading in a Rapidly Changing Context and Pastoral Care in a Broken Culture.
Seminary students can also work on one of two certificates on any campus. The Biblical and Theological Studies certificate includes 24 credits and allows students to study the Bible and other religious texts. In the chaplaincy program, students take only 12 credits of courses. The program teaches them how to counsel and help individuals in different settings such as the military.
About the Denver Seminary
The Denver Seminary is an institution of higher learning that offers both graduate and doctoral programs. Established in 1950, the seminary opened after the Conservative Baptist Association separated from the Northern Baptist Convention. The new association wanted to create a seminary based on its beliefs and ideals. It opened as the Conservative Baptist Theological Seminary and later became the Denver Conservative Baptist Seminary in 1982. It did not adopt its current name until the 1990s. Enrollment grew from a handful of students to more than 500 within 40 years and now includes more than 900 students.
Located in the Denver suburb of Littleton, the seminary offers classes for students outside of Colorado too. Both West Texas and Washington DC have branches of the seminary. Students can take online classes too and enroll in programs that include residency work on one of the campuses in addition to their online courses. The Carey S. Thomas Library on the main campus has one of the largest selections of Baptist and evangelical research materials in the country. Students at the seminary must agree to follow the Statement of Faith issued by the National Association of Evangelicals too.
Denver Seminary Accreditation Details
The Denver Seminary has regional accreditation, which is why its students can get financial aid when they submit the Free Application for Federal Student Aid (FAFSA). This accreditation also lets students who have credits transfer their work to the seminary. It comes from the Higher Learning Commission (HLC). The seminary also has accreditation from the Association for Clinical Pastoral Education (ACPE) and the Commission on Accrediting of the Association of Theological Schools (CAATS).
Denver Seminary Application Requirements
Preview days are available on all of the seminary campuses for students who want to take a tour and see what the campus has to offer. There is a deadline of March first, which is the priority deadline for students seeking scholarships and a general scholarship deadline of May first. Orientation for the fall starts during the final week of August. Students must make sure that the seminary receives their applications before orientation starts. There is also an August 16 deadline, which is when students need to either have their financial aid in place or make payment arrangements with the seminary. Students must complete three steps when they apply:
Create an application account
Complete the writing section on the application
Submit the application and required documents
The writing section asks for an essay of up to 750 words on the student's history, including relationships with others, religious beliefs, and education experience. A second essay asks students to write up to 750 words o their spiritual growth and development. This section includes boxes where students can write about their future majors and the concentrations that they want to choose. They can either write their responses in the boxes or upload saved copies of the essays they wrote in advance. The seminary asks for a reference form and a $45 application fee too. Students can request a waiver to cover the fee. They need a bachelor's degree and a minimum grade point average of 2.5 when they apply to the seminary.
Tuition and Financial Aid
All campuses that are part of the Denver Seminary charge the same fees. Students in a graduate program pay $605 per credit hour. This rate rises to $615 per credit hour for those in a doctoral program. Students in all programs also pay a $195 technology fee each semester. The seminary estimates that most students pay an average of $600 to $900 per semester for their textbooks too.
Any student who completes the FAFSA and uses the Denver Seminary school code can get financial aid. The seminary offers different types of aid, including work-study, loans and scholarships. Students can apply for the Ministry Residency Program, which lets them work in a ministry position part-time and get the financial aid that covers their tuition. This program is available on all campuses but is only available for those who complete a separate application. Students taking at least three credits of classes qualify for work-study and can work for the seminary. The Denver Seminary begins sending out award packages to students in its degree programs at the beginning of April.
Related Resources: