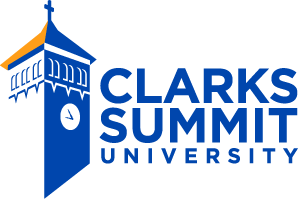 Degree Programs Offered at Clarks Summit University
Clarks Summit University appears in our ranking of the Top 50 Online Christian Colleges for Future Missionaries.
Clarks Summit University in Pennsylvania offers associate and bachelor degree programs for undergrads and some graduate programs. Students seeking a bachelor's degree can choose from nearly 30 majors, including biology, counseling, camping ministries, sports management, intercultural studies, business administration, and early childhood education. All of these programs are available on the university's campus. Students can also get an associate's degree from Clarks Summit University in one of four subjects. The addictions counseling program trains students on how to help those recovering from an addiction, while the general education program makes it easy for students to transfer to one of the university's bachelor's programs later.
Online students can take just 61 credits to earn an associate's degree. They need to choose a concentration in addictions counseling, counseling ministries, Christian ministries, or Bible and theology. Six bachelor's programs are also available through the university's online campus. The business administration program includes Introduction to Business, Business Laws and Ethics, Management Information Systems and other classes in addition to an internship. Majors in the bible and theology program will take classes that include Elements of Greek I and II and Elements of Hebrew I and II. Clarks Summit University makes it easy for students to declare a double major in Bible and another subject both online and on its campus.
Four different types of graduate degree programs are available online from the university: Master of Arts, Master of Arts in Literature, Master of Education and Master of Science in Counseling. Most of these programs include at least 30 credits of classes and include options for students to work offline. Counseling majors can do internships and/or practicums where they live, but they must also take at least 60 credits of classes. Those majors will also pick from specializations that include addictions, general counseling and mental and mood disorders. The university offers other specializations such as the Bible, organizational leadership, counseling and literature specializations available in its Master of Arts program.
About Clarks Summit University
Clarks Summit University is a private Bible college in Clarks Summit, Pennsylvania. Established in 1932, it opened in the small town of Johnson City, New York. The First Baptist Church in that city offered the school resources and allowed the school to use its buildings as classrooms. As the college grew, it took over the entire church and began constructing new buildings. Governor William Scranton suggested Clarks Summit when the college began looking for a new location in the 1960s. The college moved to Pennsylvania in 1968 and established the Baptist Bible Seminary in 1972 and added graduate programs in the early 1980s.
Called both Clarks Summit and CSU today, it has a suburban campus in Pennsylvania with more than 140 acres for students and faculty members. The campus is also home to a large lake, which is a popular place for students to relax and hang out on weekends and between classes. CSU retains a strong affiliation with the Baptist Church today and has a large number of Baptist students applying and beginning classes every year. Enrollment at Clarks Summit University now includes more than 1,200 online and traditional students.
Clarks Summit University Accreditation Details
CSU has both regional and religious accreditation. Its religious accreditation comes from the Association for Biblical Higher Education (ABHE), while its regional accreditation comes from the Middle States Commission on Higher Education (MSCHE). Religious accreditation shows students that the university puts their beliefs and needs front and center. Regional accreditation gives students the option of transferring credits to CSU and lets them use the FAFSA as a way to get financial aid.
Clarks Summit University Application Requirements
Students who want to apply to CSU must submit an inquiry form first. They will enter an email address and full name and then tell the university how they can a representative to contact them. The university can contact students through email, via a phone call or through text. Students will also pick their type from a drop-down menu that includes first-time undergraduate, transfer or graduate student. They also need to list where they want to study and their planned majors. The form then takes students to a new page where they can fill out an application and pay the $40 application form.
Undergrads applying to CSU must write an essay around the prompt shown on the application and send the university their high school transcripts and an official standardized test score. The application also asks for a copy of the student's resume. CSU requires that students interview with a faculty member too. Graduate students will also submit their transcripts and an application, which charges a $40 processing fee. They must do an interview and submit a personal profile that tells the university about their experiences and interests. The university asks for an endorsement letter too. The CSU website provides students with a countdown that checks the requirements for admissions and lets them know how many steps they still need to complete.
Tuition and Financial Aid
Tuition at CSU varies based on whether students opt for traditional or online enrollment. Traditional undergrads pay $23,890 per year in tuition. They also pay $6,320 each year for room and board, which gives them 21 meals each week. Some courses charge additional fees, including those that require students to participate in field trips or do work in a lab. Undergrads taking CSU online classes pay $395 per credit hour. This rate increases to $445 per credit hour for most graduate programs and $550 per credit hour in the Master of Education program.
Multiple discounts are available for online students. Christian workers receive a discount that reduces their tuition to $345 per credit hour, and a military discount reduces the cost for military students down to $295 per credit hour. Similar discounts are available for graduate students. The CSU application asks students about their past history and whether they are members of any select groups to show them which discounts they can get. Any student who submits the FAFSA can get additional financial aid. There are several federal loan programs for students of all ages and the parents of enrolled college students. Students applying to any of the degree programs at Clarks Summit University can get information about the discounts and financial aid available to them.
Related Resources: