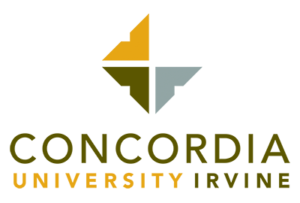 Concordia University Irvine Degree Programs
Concordia University Irvine appears in our ranking of the Top 50 Online Christian Colleges for Future Missionaries.
Concordia University Irvine divides its degree programs into options for undergrads and students who are nurses, graduate students or want to take classes online. Undergrads have access to more than 150 majors and programs in fields that range from accounting to youth ministry. As a religious institution, the university offers a large number of religious programs such as worship arts leadership, theology, and Lutheran teaching. Lutheran teaching majors can earn a teaching certificate or a full degree program in Lutheran teaching ministry. Other majors for undergrads include international relations, history and political thought, global literature and art, business administration and sociology.
Graduate students can earn degrees from 11 different fields. Its Master of Science in Athletic Training program includes kinesiology and exercise science classes. Students will also do fieldwork to learn how to put their skills into practice as they work with real athletes. Teacher credential programs can help students get their teaching licenses in single subjects, including special education and science. The university also offers a Master of Education with a teacher credential option. Education majors can also earn degrees in educational leadership, educational technology, and educational administration. Other graduate programs allow students to study counseling, executive coaching, theology, and business. Concordia offers both a Master of Business Administration and a Master of Arts in International Studies.
Though students cannot complete a graduate program online, they can earn one of five bachelor's degrees through the university's online system. The business administration and leadership program is an undergrad program designed to help students learn the basics of leading employees and working with them. Students studying healthcare management learn how to effectively manage facilities such as hospitals and nursing homes. The university announced a new leadership studies program, which will become available in 2019 too.
To help future and current nurses, Concordia University Irvine offers four different degree programs. There is an LVN to RN program and an RN to BSN program. Each one allows students to take the skills they already have and to build on them as they develop stronger skills and earn their degrees. A pre-nursing minor allows students who want to work as nurses to take science and other courses before enrolling in a full degree program. There is also an accelerated Bachelor of Science in Nursing program and a Master of Science in Nursing program available.
About Concordia University Irvine
Located in Irvine, California, Concordia University Irvine is a private university also known as CUI. Founded in 1976 as Christ College Irvine, the university received help during its early years from the Lutheran Church Missouri Synod. This church established a committee to select the best spot for the new college and raised funds to build that campus. The Board of Regents that maintain the campus voted to adopt the Concordia University Irvine name in the early 1990s. CUI is now part of the Concordia University Systems, which operates more than 1,000 elementary and high schools and two seminary schools. This system also offers online programs and classes. Enrollment on the main CUI campus now features more than 4,000 students.
Concordia University Irvine Accreditation Details
The Commission on Collegiate Nursing Education (CCNE) granted full accreditation to CUI for all its programs in this field. This accreditation applies to its undergrad and graduate programs as well as those designed for students who already have some nursing experience. CUI also has accreditation from the Western Association of Schools and Colleges (WASC) that applies to all its degree programs.
Concordia University Irvine Application Requirements
Prospective CUI students must meet all of the university's admissions requirements. Undergrads can submit their applications by November 15 to meet the first early action deadline and February 15 to meet the second early action deadline. Students who submit their applications after that second deadline will only receive an acceptance letter if the university still has space left in its freshmen class. Both traditional and online undergrads can submit the application and pay the CUI application fee online. The university requires both transcripts and test scores too. Those accepted must put down a $500 deposit to guarantee that they will attend CUI.
Graduate students must meet some different requirements. The deadline for graduate applications is usually around the middle to the end of August for those who want to start in the fall. Students must submit their applications the year before they want to start classes and pay a $50 application fee. Grad students may need an undergrad GPA of 2.75 to 3.0 or higher and submit transcripts that show they took all required courses. If the university doesn't receive those transcripts, it will ask the students to take some introductory classes. Those with a lower GPA can write a letter and petition the university to accept them based on other factors such as fieldwork experience.
Tuition and Financial Aid
Undergrads attending CUI who take fewer than 12 credits will pay $1,025 per credit hour. Full-time undergrads pay $17,350 per semester and can take up to a full 18 credits of courses. If they go over this amount, they pay an additional fee of $580 per credit hour. Undergrads who choose to live on the CUI campus will also pay at least $5,100 a semester for room and board. Though all the graduate programs can set their own rates, most students will pay at least $625 per credit hour. Students enrolled in the athletic training and nursing programs will also pay a clinical fee of $200 per course or semester. The university offers health insurance coverage for students who need it too for an additional fee charged at the beginning of each semester.
Nearly 98% of students attending CUI qualify for financial aid. It has a Presidential Honors Scholarship that it awards to incoming freshmen who have a GPA of 3.9 or higher and a minimum ACT/SAT score of 30/1370. Students may qualify for other scholarships that range between $8,000 and $20,000. The university offers a large scholarship for students who have a high school GPA of 3.0 or higher and are members of the Lutheran Church Missouri Synod. Those applying for scholarships should check the university's website for deadlines and requirements. Concordia University Irvine awards more than $40 million in funds every year to students enrolling in its degree programs.
Related Resources: