5 Great Careers In Business
Executive
Entrepreneur
Finance Positions
Consultant
Marketing Manager
The top careers in business might be of interest to students looking to graduate with certain degrees. Although business degrees are popular, there are other options such as degrees in accounting and marketing for those who want to take a more specialized role. Here are the top five choices to consider.
1. Executive
Companies of all sizes and in all industries are led by executives. Executives can be in charge of various departments depending on how large the company is, such as chief executive officers (CEO), chief operating officers (COO), chief financial officers (CFO), chief technology officers (CTO) and others. Unless working at a startup, it typically takes many years of experience to be considered for an executive position. A track record of success and a graduate degree in a particular area can improve an individual's chances of landing one of these roles.
2. Entrepreneur
For people who want to start their business rather than climb the ladder at an existing company, the option to become an entrepreneur exists. These professionals start their businesses from scratch in the hope the organization will grow and be successful. They need a good concept for a product or service that serves a need as well as a lot of passion for their idea. No experience or formal education is needed to start a business although either can be extremely beneficial for success. Entrepreneurs need to achieve a solid understanding of every business function as in the beginning they will likely be doing most or even all of the work themselves.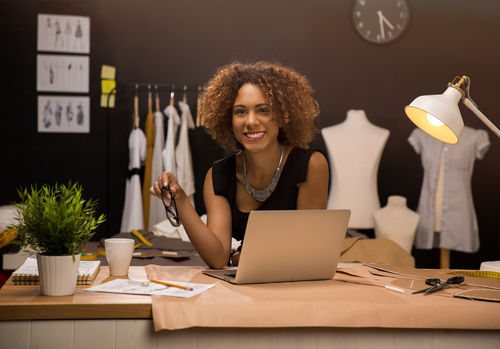 3. Finance Positions
Several key positions involve working with money. These include accountants, financial managers and chief financial officers. These roles are important because good money management is a necessity for any company, making these indisputably among the top careers in business. Financial professionals create and analyze financial records to advise those in charge. They create company budgets, handle invoicing, direct investment activity and often complete an organization's taxes too. Finance professionals may also aid or be solely responsible for the development of both short- and long-term financial goals of their organization.
4. Consultant
Consultants also play a key role in the business world. They are typically hired by businesses to improve operations or fix major problems. Consultants can work for individual companies, dedicated consulting firms or as freelancers running their own businesses. They must have an eye for detail as well as impeccable knowledge about business strategies and markets. Consultants will be called upon to give personalized advice and help get companies out of some very bad situations. They are expected to remain in high demand as more businesses look to be more cost-effective.
5. Marketing Manager
Marketing managers are in charge of creating and overseeing a company's marketing strategy. These strategies can include digital advertising, social media marketing, content marketing, SEO optimization, traditional advertising and more. Marketing managers typically oversee a team to accomplish this and also work closely with sales teams, creative professionals and upper management. These positions typically require at least a bachelor's degree in marketing and several years of marketing experience and success. They make an average of $132,620 annually according to the Bureau of Labor Statistics and are one of the most desirable management positions.
Related Resource: Top 10 Christian Colleges and Universities in the North
An individual who wants a career in business has many options, no matter their skills or their interests. There are any number of top careers in business to consider.