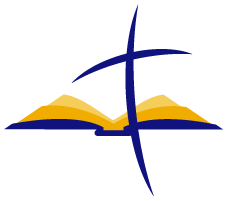 For those seeking the right combination of Christian values and excellent higher education, the benefits of attending a Christian college versus a public university are many. Luckily, the options are also numerous. Christian-affiliated universities represent the single largest block of private higher educational institutions in the United States and they make up a significant number of this country's research institutions, top-ranked graduate programs, and most prestigious undergraduate offerings, according to an article in Forbes magazine. Prospective students interested in the key benefits of opting for a Christian university instead of a public alternative should keep in mind all of the unique perks mentioned here.
Unique Programs Rooted in Christian Theology and Teachings
One of the most attractive aspects of Christian universities is their utilization of Biblical concepts throughout degree programs, course offerings, and even community service programs. These universities almost always offer a theology major to undergraduate students, which essentially serves as the gateway to seminary school and work within the church as a long-term career choice. These schools also have a more robust commitment to the tradition of a liberal arts education, offering their students courses in things like comparative religion, ethics, logic, and philosophy, as required components of the university core.
Christian traditions of charity also permeate virtually all religiously affiliated campuses in the country. Some schools even incentivize charity work by tying it to scholarships and grant programs that help offset the cost of tuition for both undergraduate and graduate-level students. This commitment to liberal academics and wide-ranging charity work is one of the most compelling reasons to attend a Christian university.
A Community of Like-Minded Thinkers
An additional benefit of choosing a Christian school for higher education is its tendency to gather people of similar beliefs under the same roof. Many students bond over their shared religious beliefs with a large number of on-campus clubs and even weekly religious services held on-campus. For those students who are solid in their beliefs and are not looking to debate them with others or feel out of place, this is a significant boost of confidence that can actually contribute to better academic performance over the course of a typical degree program in many cases.
Better Scholarship and Grant Offerings
One of the things that has long been true of private universities, especially those affiliated with a Christian denomination, is that they're typically a bit more generous in terms of scholarships and grants offered to undergraduate or graduate students. That's because the tuition amounts at these schools is significantly higher and, thanks to their prestigious nature and large network of alumni, students are likely to land in a respectable position relatively soon after graduation. It all adds up to a larger endowment and the ability to reduce a student's debt burden throughout all four years of their higher education.
Smaller Classroom Sizes and More Intimate Teaching
Publicly funded state universities are very, very large. Most students take many of their general education classes in large lecture halls where they're more of a number than a well-known name. That's not often the case for students who attend a Christian college or university. These schools tend to be smaller, and the vast majority of them tend to have 2,000 or fewer undergraduate students enrolled at any given time. That means it's easier to meet new friends, see familiar faces, and really get to know professors in a wide variety of courses.
The Benefits of Christian Universities are Numerous
Different types of universities will appeal to different kinds of students. With that said, the benefits of attending a Christian college versus a public university are many: Better scholarships, faith-based clubs, and smaller class sizes are just the tip of the iceberg for students at these schools.
Related Resources: