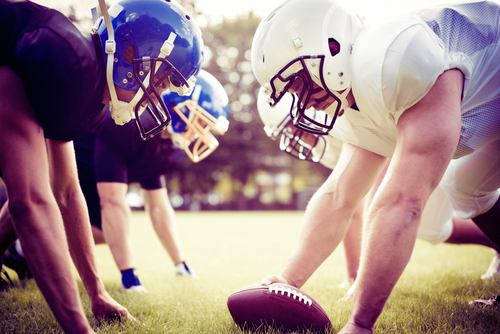 The National Association of Intercollegiate Athletics, or NAIA, is an athletic organization that maintains athletic programs in small to medium sized colleges and universities. They were formed in 1940 and are headquartered in Kansas City, Missouri.
Related Resource: The 30 Best Online Christian Colleges in the U.S.
NAIA Overview
Students who attend one of the approximately 300 NAIA member colleges or universities receive support from coaches and faculty who help them achieve athletic success. NAIA member schools strive to help student-athletes academically grow while they compete in college sports. The NAIA provides special opportunities for around 60,000 student-athletes every year. NAIA institutions are awarded around $450 million every year to provide services to eligible student-athletes and offer participation opportunities in national championship events.
Due to the fact that NAIA institutions tend to be small colleges, they offer a personalized experience that focuses on academic excellence and competitive athletics. The NAIA uses an intercollegiate athletics model that balances character values, academic excellence and competitive athletics together. The five core values of the NAIA are respect, integrity, leadership, responsibility and sportsmanship both on and off the field and court.
Quick Facts
The NAIA participates in over 20 collegiate national championships in over 10 sports. These include men's baseball, basketball, cross country, football, soccer, swimming, tennis and wrestling. Women's sports include golf, tennis, volleyball, softball and track and field. Students new to the NAIA system should register online well in advance of their intended college enrollment date.
During the application process, students must submit their contact information, current address, list of high schools attended, history of sports participation, ACT or SAT test scores and high school transcripts. While NAIA offers scholarships on the Division I and II level, they do not offer Division III level scholarships. The NCAA does have better funding and more participating schools, but NAIA members have less strict rules when it comes to being on a college athletic teams. NAIA offers financial aid to cover fees, tuition, books and supplies and room and board based.
NCAA vs. NAIA
The NCAA, or National Collegiate Athletic Association, was formed earlier than the NAIA in 1906. The NCAA is a larger association that represents bigger schools and universities. NCAA schools are organized into three divisions. Division one schools are usually the largest universities and compete in a minimum of 14 men and women's sports. These schools offer world-class athletic facilities and attract the top athletes in the country.
Division two schools are smaller, so student-athletes usually finance their education through both athletic and educational scholarships. Division three schools are small and are not allowed to offer any athletic scholarships. Being accepted into the NCAA can very difficult and time consuming. While NAIA schools may offer full scholarships to athletes, most students receive partial scholarships. In order to receive funding and be eligible to play, student-athletes must be enrolled in at least 12 credits of coursework.
Conclusion
The NAIA may have limited funding, but they offer a more personalized and one-on-one college experience for athletes. Those who want to learn more can visit the National Association of Intercollegiate Athletics' website.
Related Resources: