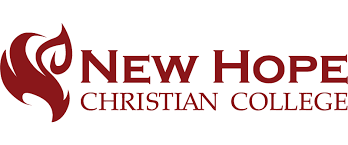 Situated in Eugene, Oregon, New Hope Christian College (NHCC) is a private college that offers four-year degree programs. Previously called the Eugene Bible College established in 1925, this institution offers biblical training to students in preparation for their future vocations. The school curriculum covers pastoral studies, Christian counseling, Christian education, intercultural studies, worship arts and youth ministry.
Founded by Fred Hornshuh, this private college belonged to the Open Bible Churches denomination in the past. It was in 2010 when it became the New Hope Christian College after joining the Pacific Rim Christian College Consortium in 2009. This consortium also has colleges in Japan, Honolulu and Myanmar.
Beliefs
Developing the character, theology and ministry skills of its students is the commitment of New Hope Christian College. This is to help them become exemplary ambassadors of Christ not only in the ministry but in their place of work as well. The school carries the motto "equipping students for spirit-empowered leadership and ministry.
New Hope Christian College Location
New Hope Christian College sites on a 36-acre campus in Oregon's Eugene area. Its exact address is at 2155 Bailey Hill Road overlooking the western part of Eugene.
Tuition
Obtaining a degree at NHCC is very affordable. The typical cost of a college education per semester at NHCC is $6,595 or $19,450 annually. This rate is applicable for a full-time student living inside the campus. It applies for tuition only and does not include room and board, travel expenses, personal needs, private lessons as well as books and supplies. Room and board for each semester is $3,130.
Financial Aid
NCHH helps its students find financial resources from the public and private sectors to support their college education. It offers private scholarships, work-study programs and special awards. The school's Pell Grant, SEOG Grant, work-study and family education loan programs are funded by the federal government.
Student Population
New Hope Christian College has a student population of less than 250.
Academic Areas of Study
Degrees offered at New Hope Christian College are on Christian counseling, creative arts and ministry leadership. Majors available include Christian education, crisis response, cross-cultural studies, interdisciplinary, pastoral studies and youth ministry.
Primary Accreditation
NHCC received its accreditation from the Association for Biblical Higher Education (ABHE). It is also affiliated with the church New Hope Christian Fellowship and the Open Bible Standard Churches denomination. In addition, it is a member of the Evangelical Training Association, National Association of Evangelicals and Association of Christian Schools International.
Athletic Team
The athletic teams of New Hope Christian College are known as the Deacons. It competes in such sports as men's and women's basketball, cross country, women's volleyball as well as men's soccer and football. The athletics department also offers weight training, Zumba Latin dance and fitness programs.
The college's athletic program emphasizes faith, family and education as it trains student-athletes to succeed in sports as well as in their studies. Other values being imparted on athletes are leadership, self-confidence, physical and mental strength, coordination, team building, perseverance and a winning attitude.
Related Resources: