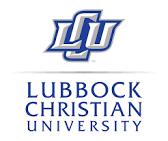 Lubbock Christian University (LCU) was founded in 1957 as a private institution. Located in Texas, this university is associated with the Churches of Christ.
Before it became the LCU, the institution started as an elementary school in 1954 with F.W. Mattox as the founding president. A junior college was added three years after. The institution's university status was granted in 1987.
Beliefs
As a Christian university, LCU aims to promote Christian faith and spiritual growth among their students while they're pursuing their college education. It focuses on building relationships, worship and devotionals as ways to have a deeper relationship with God, mission experiences, local service and prayer. All these are meant to encourage an openness to God's work in the lives of LCU students, faculty and staff.
Location
Lubbock Christian University is on Loop 289 just across Resthaven Cemetery in Lubbock, Texas. It features several buildings. There are the Katie Rogers Hall and Courtyard which serve as a women's dorm as well as the Johnson Hall and the Mabee Living Center for the male students. The other buildings are the Mabee Student Life, the Betty Hancock Campus Center, the McDonald Moody Auditorium, Allison Music center, Rhodes-Perrin Field House, Mabee American Heritage Center, Associate Behavioral Science Building and Maddox-Pugh Educational Center.
Lubbock Christian University Tuition
Tuition per semester at Lubbock Christian University costs $8,435 for up to 18 credit hours. This already includes the required fees and health services fee.
Financial Aid
Each year, Lubbock Christian University awards some $2.3 million in financial aid to its students. It offers scholarships to new freshmen based on their ACT or SAT scores and to transfer students based on their GPA. This is available for full-time students. The university also provides federal loans and grants to deserving students. The admissions professionals of LCU ensure that receive a personalized service as they go through the process of applying for any type of financial aid. The majority of the LCU students receive grants every year.
Student Population
Statistics from fall 2011 showed that Lubbock Christian University has a student body of more than 2,000. Of this figure, 422 were graduate students.
Academic Areas of Study
LCU is accredited to offer associate, bachelor's and master's degrees to its students. It also has an online program ideal for those who want to conveniently complete their education in the comfort of their homes.
Currently, the university has 55 undergraduate programs and more than 14 graduate degrees. The graduate programs are on behavioral sciences, bible, education, leadership and nursing. The online degrees available are in organizational management, organizational leadership, human services and leadership.
Primary Accreditation
LCU first obtained its accreditation in 1972 for its senior college. It is also accredited by the Commission on Colleges of the Southern Association of Colleges and Schools. Other accreditations were granted by the Texas Education Agency Educator Certification and Standards, Council on Social Work Education and National League for Nursing Accrediting Commission.
Athletic Team at Lubbock Christian University
Chaparral is the name of the LCU's sports teams. The teams compete in various sports such as men's baseball, men's and women's basketball, cross country, golf and soccer. According to the institution's philosophy, the athletic department aims to provide a quality, competitive and balanced program and one that will develop the physical, academic and spiritual gifts of student athletes.
Related Resources: