5 Top Careers in Marketing
Admissions Representative
Event Planner
Brand Manager
Sales Representative
Social Media Manager
Marketing essentially means conveying an important message across consumers who wish to consider a specific product. If someone enjoys communicating with people about a particular brand or niche, a career in this field might be the right choice. Here are five excellent career paths to consider.
1. Admissions Representative
A career as an admissions representative is exciting for an individual who enjoys working with young adults who wish to pursue their educational studies. The primary role will be to market the benefits of higher education. The ability to communicate information positively is essential for success in this role. Reaching out to potential students via telephone is common or scheduling a tour on the school's campus.
2. Event Planner
Do you enjoy organizing events for a group of people? Planning a wedding, hosting a college alumni event, conducting a professional training, and scheduling conferences could be all examples of the kind of work that an event planner may do. Individuals with a degree in marketing would be able to interpret the needs of what clients would want for their particular event. An event planner should also have above-average writing ability with a natural knack for social media to get a following.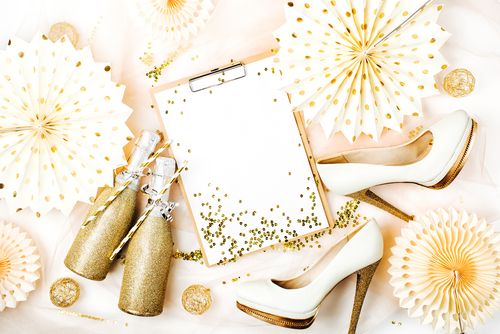 3. Brand Manager
A brand manager is a stable career because a person is responsible for the operations in marketing a specific brand, service, or need. Brand managers typically study to get a Master's in Business Administration and begin their career usually as an assistant. They usually designate work to other departments that will develop research strategies, social media goals, and useful advertising. Again, having a convincing and conversational tone is necessary to excel in this position because of the daily contact with possible clients. According to Forbes, this career is one of the most quickly changing in the industry, so it's imperative to be flexible.
4. Sales Representative
With a strong marketing background, increasing sales ultimately are simultaneous. Sales jobs are common, but many of them require different skill sets to be successful. If an individual has effective marketing strategies, he or she can be successful in a vast array of sales careers. The ability to have a "can-do" attitude is essential because of the competitive nature this kind of work brings. Effective marketing can increase the company's bottom line and propel success moving forward. Confidence in delivering consistent and necessary information is part of the responsibility.
5. Social Media Manager
In 2019, more companies are focusing on the need to get noticed online. It is a vital necessity to be relevant to the competition. Social media managers are essential to brand the business name across popular outlets like Facebook, Instagram, Youtube, or LinkedIn. Gurus on the tech side who have above average writing capabilities can have much success in this position. A social media manager should be able to work effectively with the rest of the marketing team. They are seen as an anchor to a company's success when it comes to having a dominant online presence.
An extrovert-type personality is a perfect fit for a career in marketing. If someone enjoys interacting with others positively, these careers are well-suited for long-term success and enjoyment in the marketing field.