From texting Bible verses to presidents, to leaning on God to guide an acting career, to founding a nonprofit that assists urban missionaries, the 50 influential Christian leaders on this list are inspiring a new era of Christianity and redefining what it means to have faith in this day and age. Our list includes pastors, bloggers, writers, rappers, and two Olympians. Though they're different in many ways, one thing each of the 50 people on our list have in common is their unwavering desire to spread their faith in order to better the world, beginning with their own communities. These are the 50 most influential Christians under 50.
Matt Lee Anderson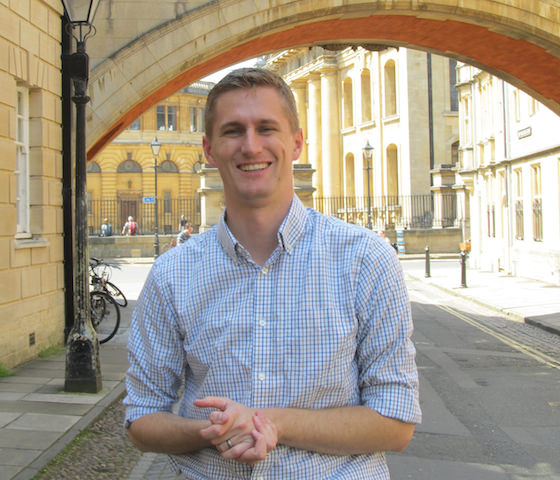 Oxford native Matt Lee Anderson is keeping alive the spirits of C.S. Lewis, G.K. Chesterton, and other Christian traditionalists through his website, Mere Orthodoxy. Anderson founded the website over a decade ago, and today it is one of the most popular websites for those searching for cultural analysis based on the Christian tradition.
Francesca Battistelli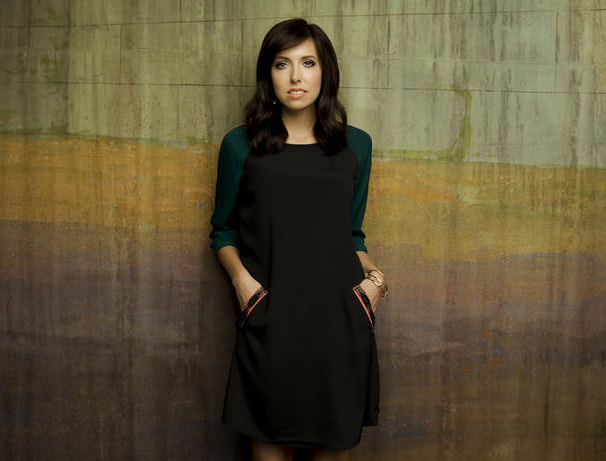 Since becoming the first woman since 1992 to win Artist of the Year at the Dove Awards, Nashville musician Francesca Battistelli has continued to take the music world by storm. She is the biggest selling new artist in a decade of contemporary Christian music, and her biggest hit, the Grammy-nominated "Free to Be Me," has sold more than half a million copies.
Rob Bell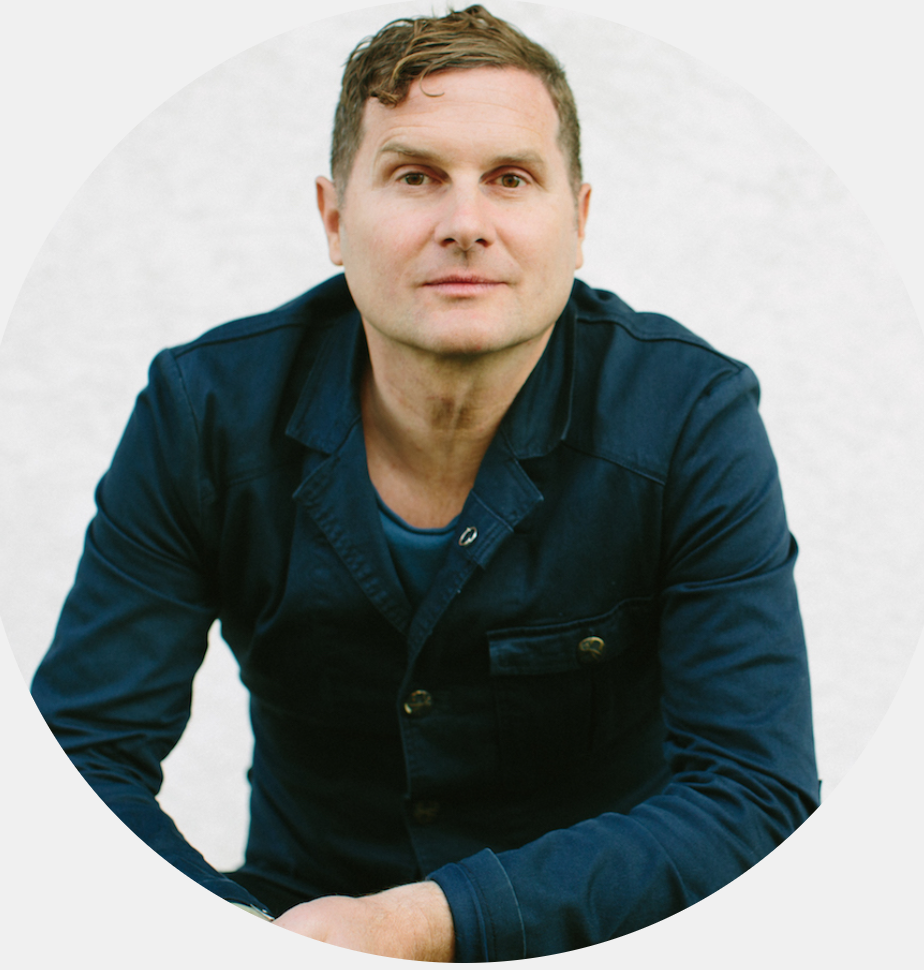 Rob Bell is well-known as the founder of Mars Hill Bible Church in Michigan, where he was also the lead pastor. Under Bell's leadership, Mars Hill became one of the fastest-growing churches in the country, though Bell left the church in 2012 to pursue other opportunities. Bell is the author of the New York Times bestsellers "Love Wins" and 
What We Talk About When We Talk About God," and his podcast was named on the 2015 iTunes Best list. Additionally, Bell has been referred to as one of the world's most influential people by such publications as Time Magazine and The Church Report.
Jefferson Bethke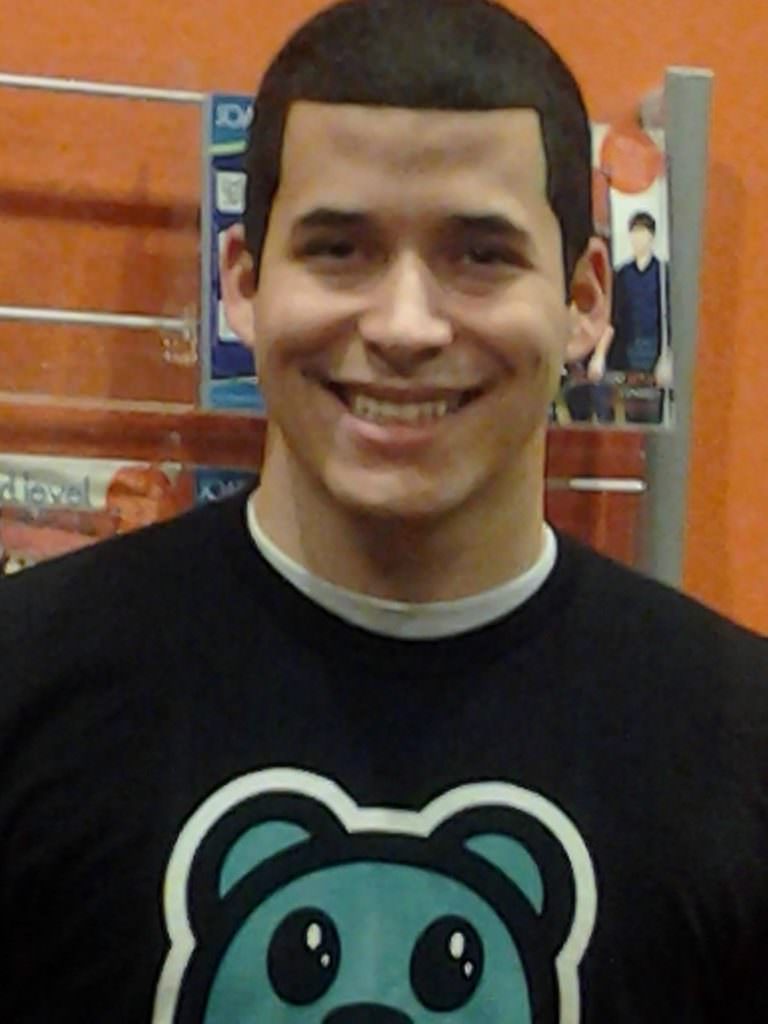 Jefferson Bethke rose to fame in 2012, after his spoken word poem "Why I Hate Religion But Love Jesus" went viral on YouTube and social media. Since then, Bethke's online presence has grown, and his YouTube channel, which features poetry and Q&A-style conversation about the gospel, has received nearly 60 million views. Bethke is also the author of the bestselling book "Jesus > Religion."
Simone Biles

After winning five medals, four of which were gold, at the 2016 Rio Olympics, Simone Biles became the most decorated American gymnast in history. And while Biles isn't forgetting about the thousands of hours spent in the gym since childhood, she has never hesitated to give a little credit to God. Says Biles, "I think God gives every individual something special and mine was talent. So to never take it for granted, which my dad always told me don't waste God's gift that He gave you."
Candace Cameron Bure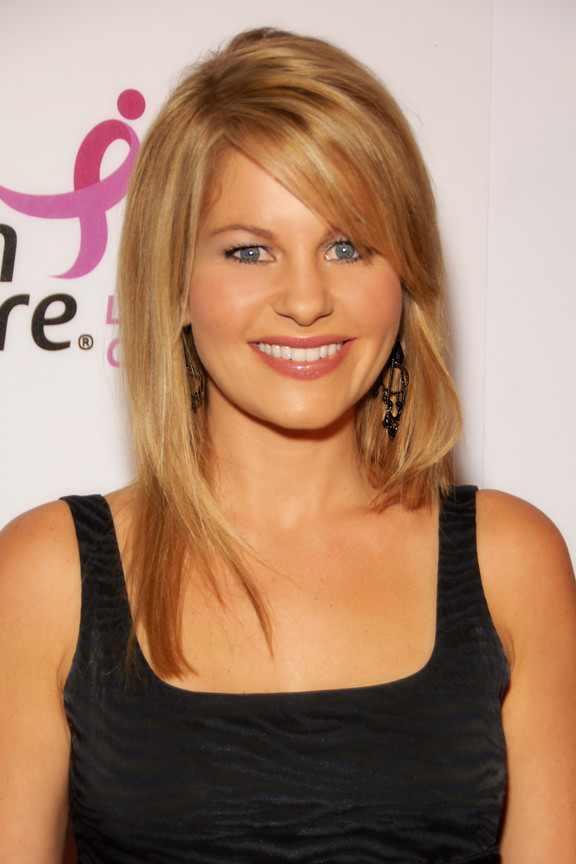 As Candace Cameron Bure's acting career heats back up with a second turn as DJ Tanner on Netflix's "Fuller House," the actress's faith has also found its way back into the spotlight. Bure, along with her famous brother Kirk Cameron, has never been shy about her belief in Christ. She has written and spoken extensively about her testimony and how she found Christ thanks in part to the bestselling Left Behind series, and continues to work closely with various philanthropic groups.
Colton Burpo

When Colton Burpo was just four years old, an emergency surgery left him clinically dead for a few minutes. Upon waking up, he reported that he had visited Heaven, and even mentioned various family members about whom he had never been told. Colton's story took the world by storm, and his bestselling book "Heaven is for Real" was later turned into a successful film.
Jeremy Camp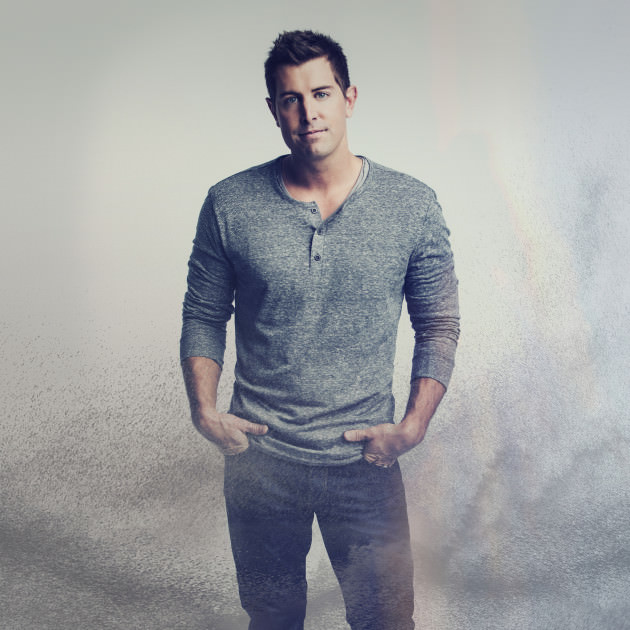 Jeremy Camp is a singer and songwriter of contemporary Christian music. Of his eleven albums, four of them have been certified Gold. But that isn't where his success ends. The Indiana native has been nominated for three American Music Awards, has won five GMA Dove Awards, and even received a Grammy nod in the category of Best Pop/Contemporary Gospel Album for his 2010 album "Speaking Louder Than Before."
Chance the Rapper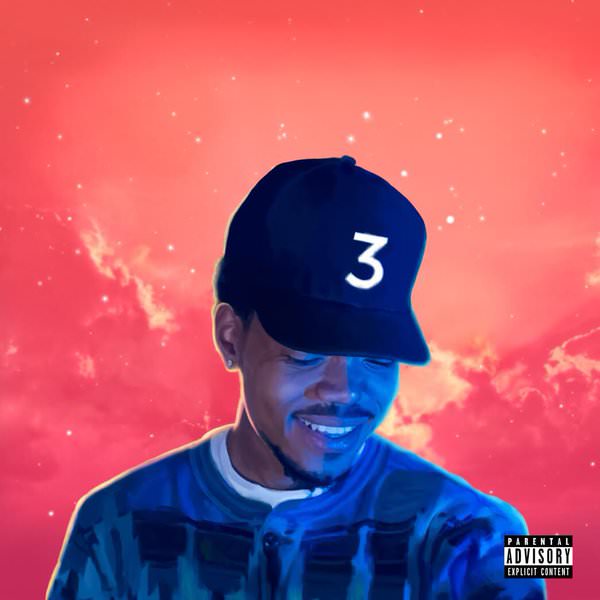 It's not every day you see a rap artist — or any artist, for that matter — praising God on the live primetime telecast of the Grammys. And yet, that is exactly what Chance the Rapper did when he sang the words, "How Great is Our God." Though Chance often raps about drinking and smoking weed, collaborates with notoriously profane rappers like 2Chainz, and doesn't seem to have any qualms about using certain four-letter words beginning with F, Chance's Christian faith shouldn't be doubted. In interviews, he is very open about his journey of faith being a black rapper, and many of his songs include unmistakably Christian lyrics. As some might say, Chance the Rapper "represents Millennial Christianity."
Christena Cleveland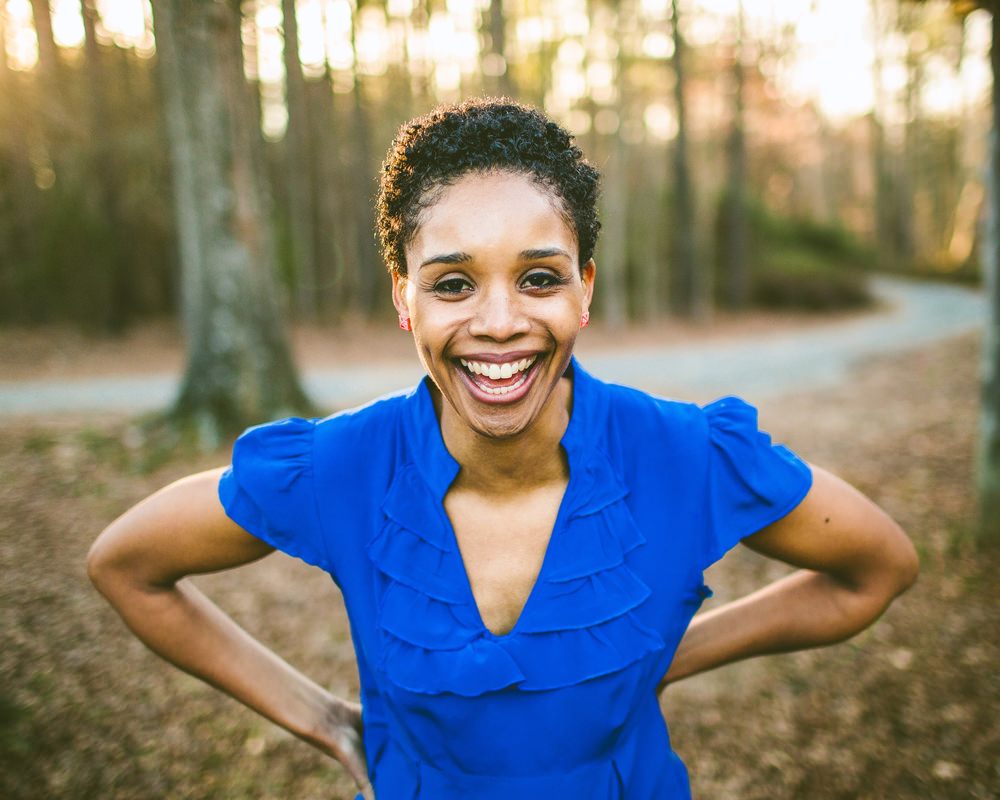 Bay Area native Christena Cleveland is a Dartmouth-trained social psychologist specializing in racial reconciliation. She advises, speaks, and writes extensively on the subject, and is the author of "Disunity in Christ: Uncovering the Hidden Forces That Keep Us Apart," which raises difficult truths about divisions in the church despite the gospel's call for unity across all racial, political, and theological positions.
John Mark Comer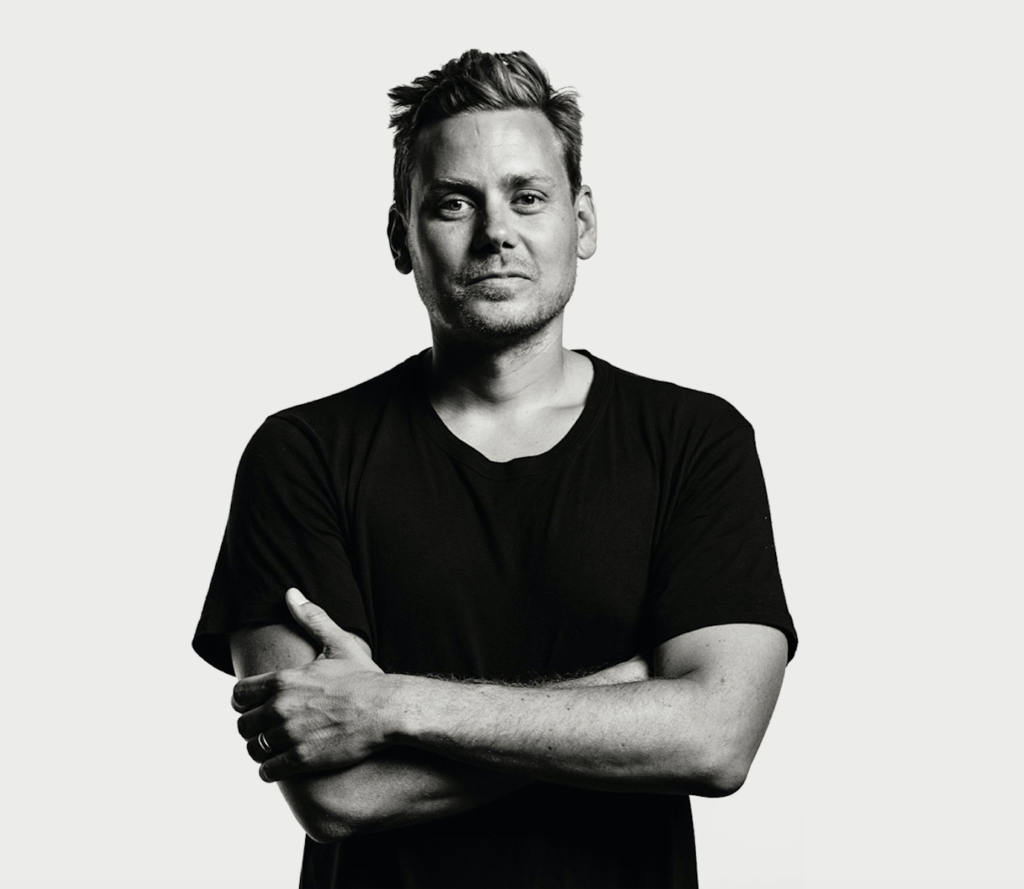 John Mark Comer is a pastor at Portland, Oregon's Bridgetown Church, where he focuses on teaching and vision within the church. Comer, who is married and has three children, is also the author of four books, "Garden City," "Loveology," "My Name is Hope," and "God Has a Name."
Stephen Curry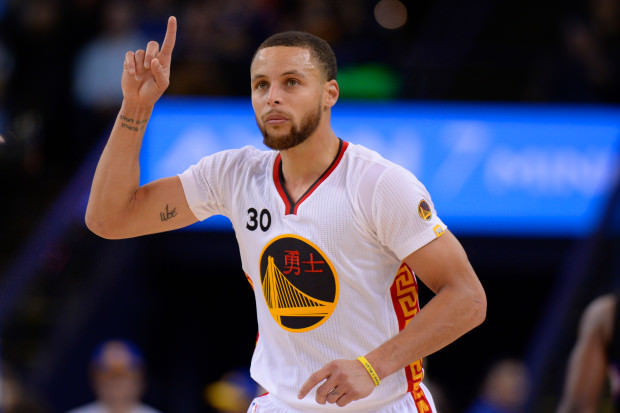 Golden State Warriors star Stephen Curry isn't just a great basketball player. He's also an influential Christian who has been very open and honest about his faith, both on the court and off. Says Curry, "I do a little sign on the court every time I make a shot or a good pass, and I pound my chest and point to the sky — it symbolizes that I have a heart for God. It's something that my mom and I came up with in college and I do it every time I step on the floor as a reminder of who I'm playing for."
Katie Davis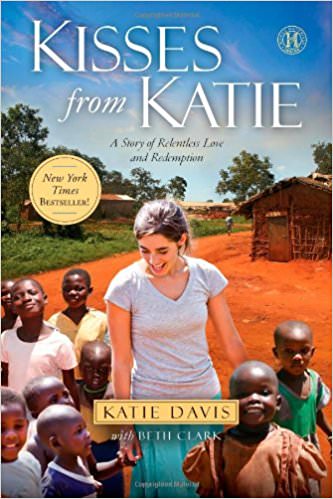 When Katie Davis was just 22 years old, she took on the role of foster mother to 13 Ugandan girls. Today, she is the founder of Amazima Ministries, which has sponsored hundreds of African children and allowed them to attend school. Recently, Davis authored bestselling accounts of her story entitled "Kisses From Katie" and "Daring to Hope."
Claire Diaz-Ortiz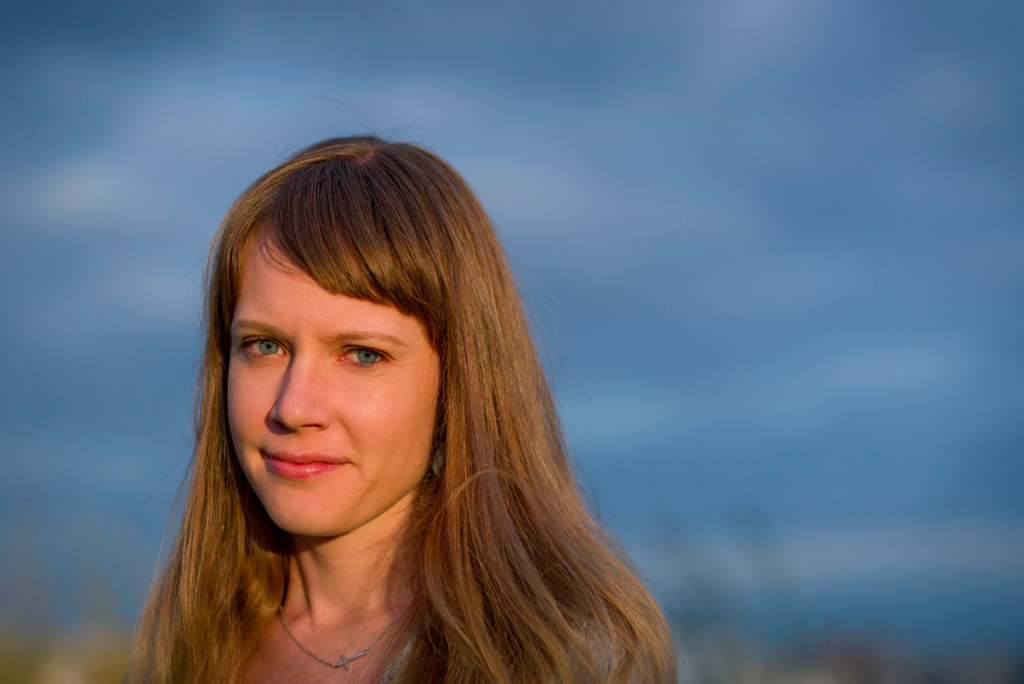 Claire Diaz-Ortiz manages various philanthropic and cause marketing initiatives for Twitter, the social media platform that manages to instantaneously connect millions of people from every corner of the world. Diaz-Ortiz has used Twitter for everything from raising awareness for orphans in Africa (she also founded a charity that supports orphanages in Kenya), to training churches and nonprofits in the use of social media, to consulting the Pope and other religious leaders. She is also the author of the book "Twitter for Good: Change the World One Tweet at a Time."
Joshua Dubois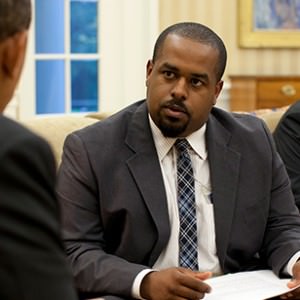 Joshua Dubois has been influencing Christians in Washington, D.C. and beyond since 2008, when he became President Barack Obama's official faith advisor. Dubois, a former Pentecostal pastor, spent five years praying with the president before moving on to found Values Partnerships, which links faith groups with various business and government resources. Dubois is also a frequent contributor to The Daily Beast and Newsweek.
Joy Eggerichs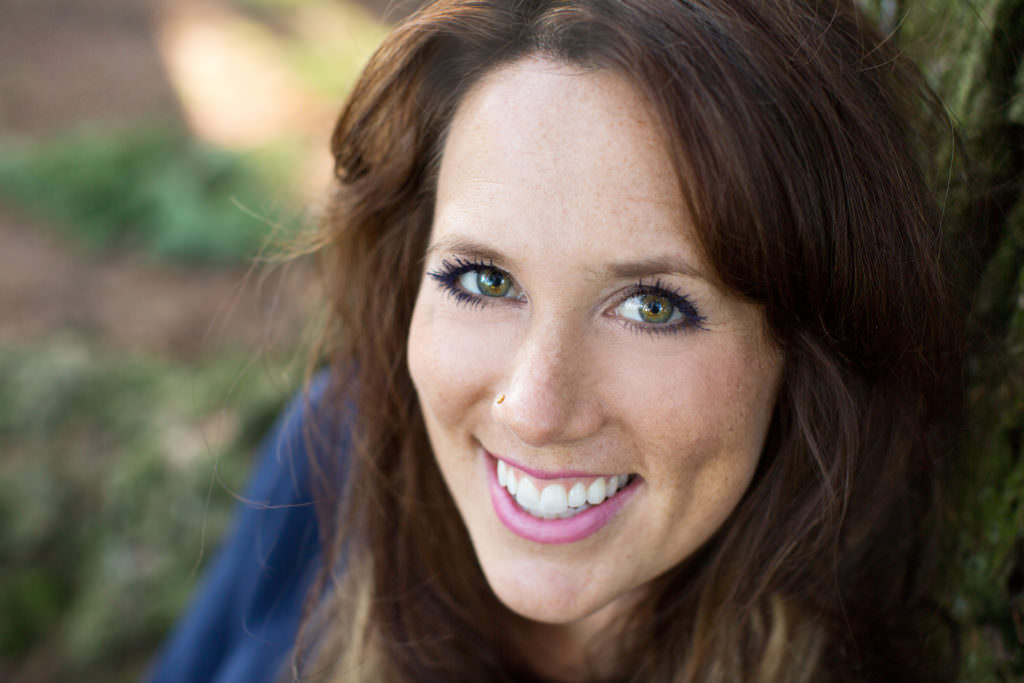 If Joy Eggerichs's name sounds familiar, it may be because she is the daughter of Sarah and Emerson Eggerichs, the founders of Love and Respect Ministries and the authors of the long-time bestseller "Love and Respect." Joy is continuing in her parents' footsteps of having frank conversations about both men and women, single and attached, through her organization Love and Respect Now.
DeVon Franklin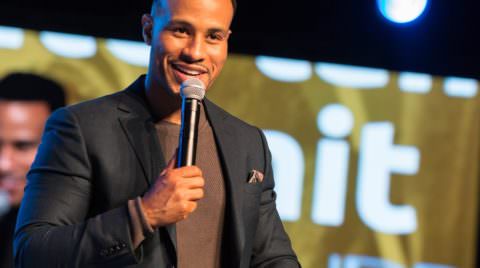 There's not much that DeVon Franklin doesn't do. Franklin is the author of "Produced by Faith" and "The Hollywood Commandments," and is also a motivational speaker and preacher. But Franklin is perhaps most influential as a movie producer. He has produced a number of major Hollywood films — both Christian and not — including "Miracles From Heaven," "The Karate Kid," "Hancock," "The Pursuit of Happyness," "Heaven is for Real," and "Jumping the Broom."
Chip and Joanna Gaines

Since Chip and Joanna Gaines's hit HGTV show "Fixer Upper" first hit the air in 2014, the Texas couple agree that they've had to lean on their strong Christian faith to get through the unexpected fame. While Chip admits, "Without God, for me, I'm not the best version of myself," Joanna says, "I had to learn that this whole God thing isn't just this big religion. It's really that He wants this relationship with us on a personal level. Even today with the opportunities that are coming our way, I need His guidance."
Chris Galanos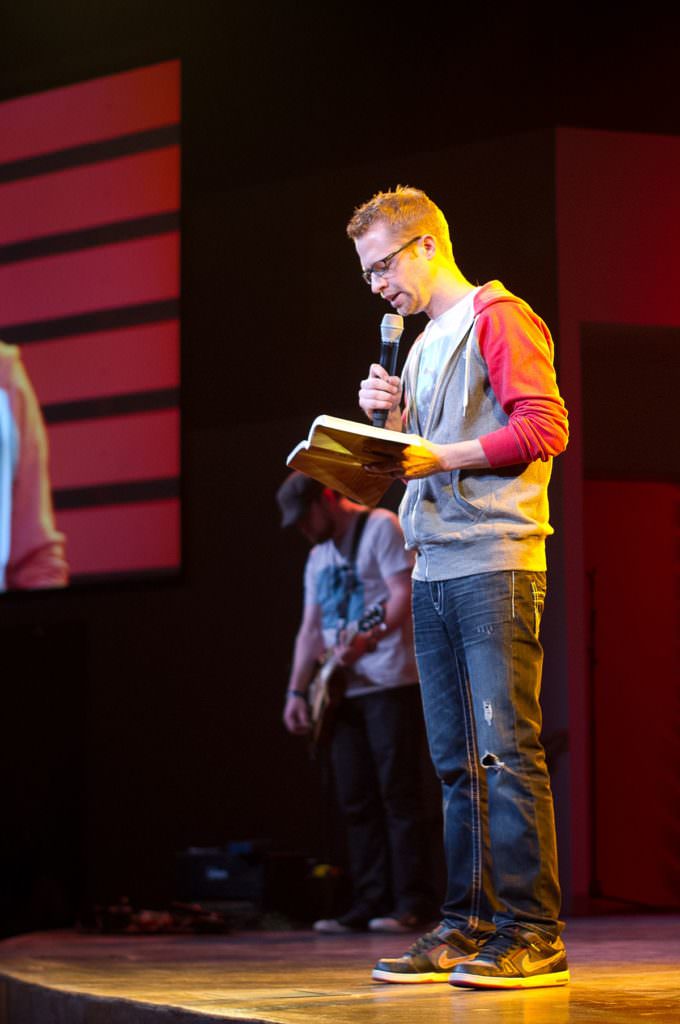 When Chris Galanos was 25 years old, he founded Experience Life Church in his living room in Lubbock, Texas. Today, Galanos's church boasts an average weekly attendance of nearly 4,000 people, while Galanos himself has been named the country's youngest pastor of a megachurch. As one of the fastest growing churches in America, Experience Life Church broadcasts its services on a regional television channel, performs original music, and holds popular weekly gatherings.
Josh Garrels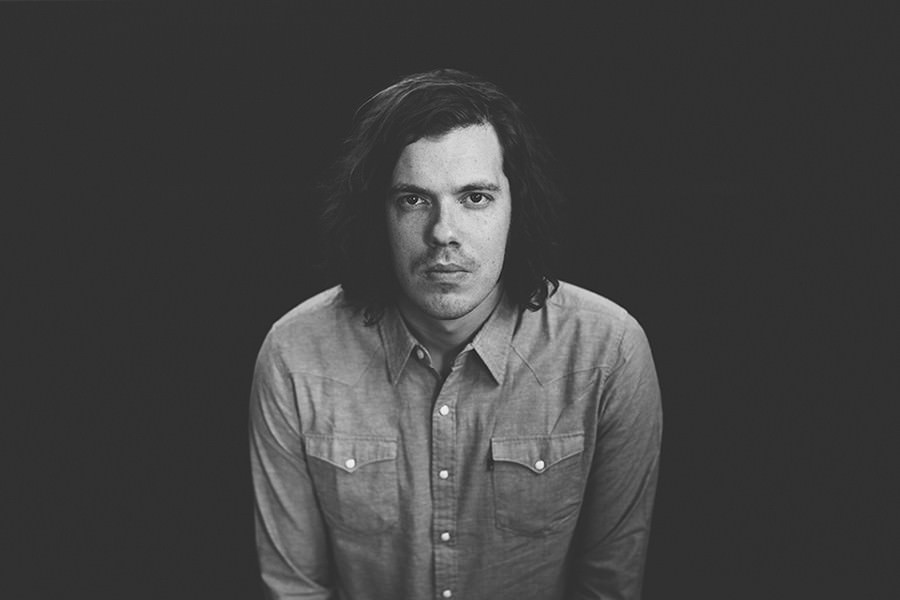 Musician Josh Garrels is redefining what it means to be a Christian artist. The Portland, Oregon-based musician is known for combining Christian themes with traditional folk music and other unique elements. Since founding his own record label, Small Voice Records, Garrels has produced five albums (including "Love & War & The Sea, which Christianity Today named its 2011 Album of the Year) and the music documentary The Sea in Between.
Taraji P. Henson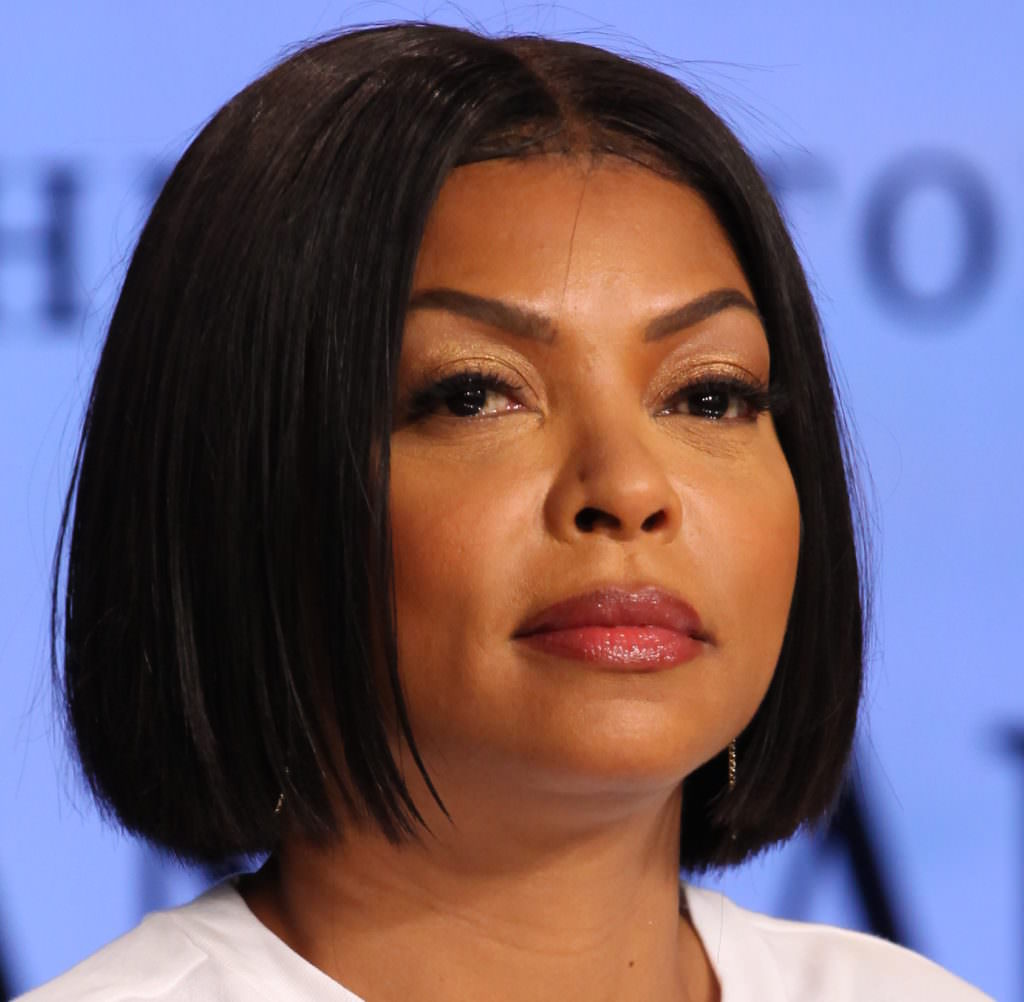 From her hit television show "Empire" to her inspiring recent film "Hidden Figures", actress Taraji P. Henson has never let her strong Christian faith waver. As she told the Christian Post, "Whenever I thought I was supposed to get something and it didn't fall through, I would just fall back to God and be like, 'OK, well what else? Because whatever You've got must be better than this, and then it is, it always is.'"
Chris Horst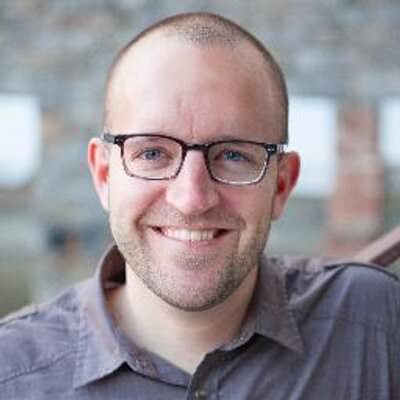 Chris Horst is the vice president of development for HOPE International, a Christian nonprofit that microfinances various entrepreneurial efforts in an attempt to "bring about human flourishing, to combat physical and spiritual poverty." Additionally, Horst is the author of "Mission Drift: The Unspoken Crisis Facing Leaders, Charities, and Churches."
D.A. Horton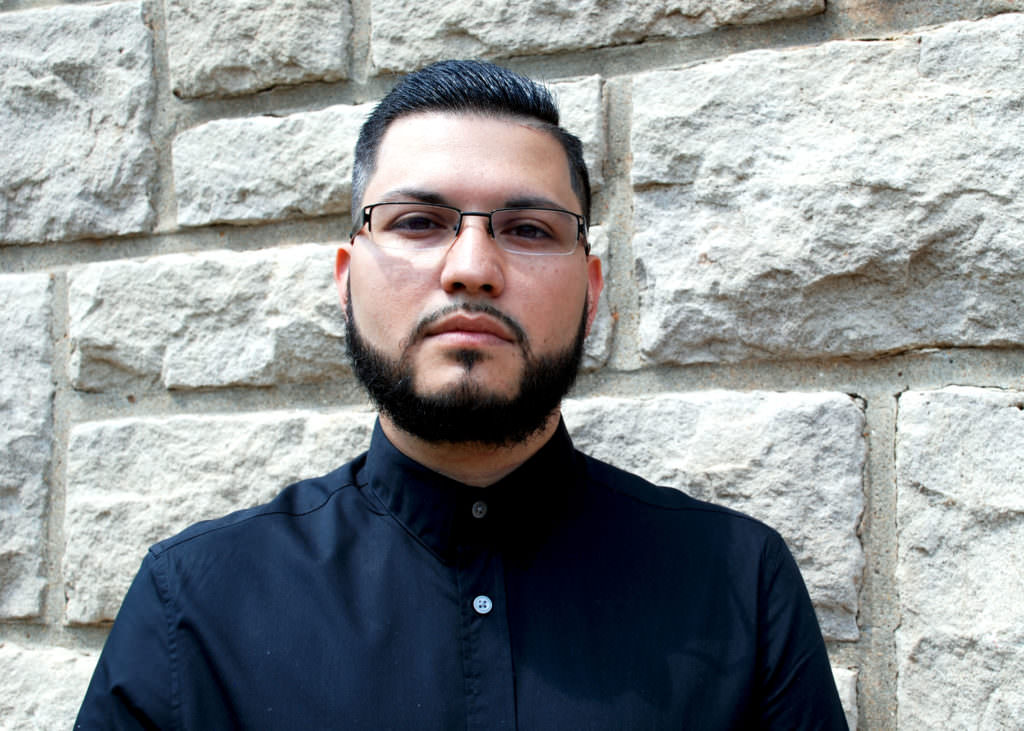 D.A. Horton is both the executive director of ReachLife Ministries and the national coordinator for the Southern Baptist North American Mission Board. For both organizations, Horton teaches young Christians how to live while on mission. Horton has also done his fair share of church planting, and often teaches apologetics and theology to interested African Americans and Latinos. Additionally, Horton employs the unique tactic of teaching the gospel via rap, and performs under the name Azriel.
Jenn Johnson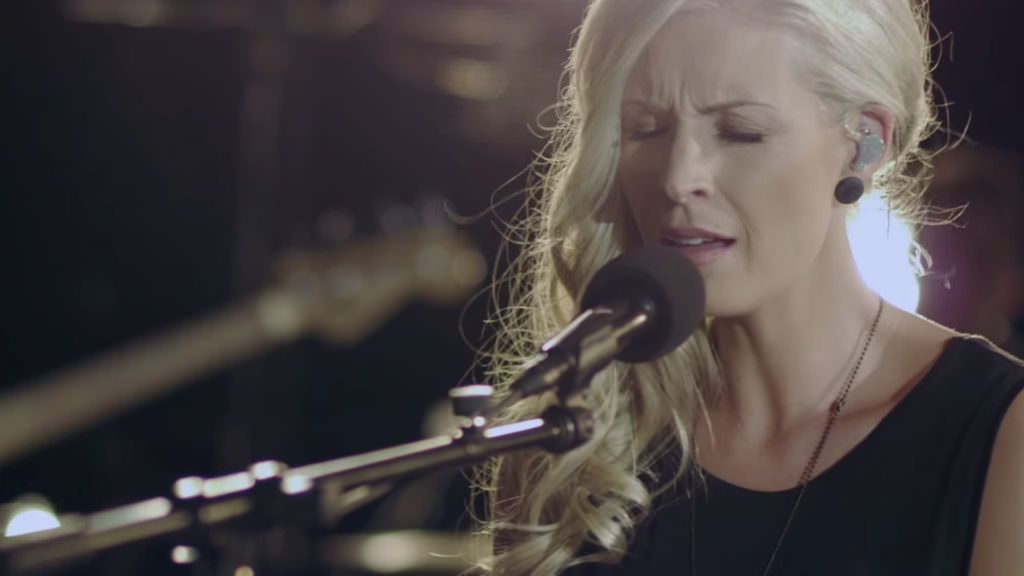 Songwriter Jenn Johnson is doing her part to influence young Christians and inspire authentic worshipping. She is a worship leader for Bethel Music (for whom her father-in-law is also the pastor) and the songwriter of such well-known songs as "God I Look to You," "Come to Me," and "O Taste and See," among others.
Lacrae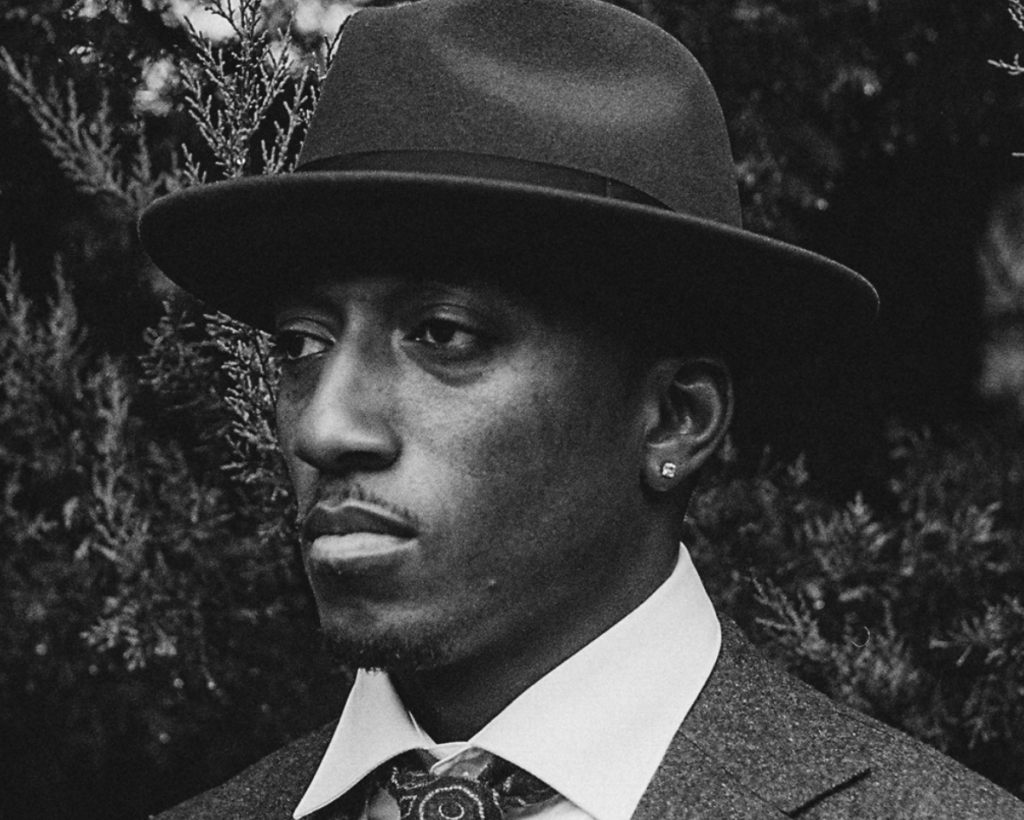 Lacrae may be a Grammy-nominated rapper and music producer, but "influential Christian" surely belongs on his resume as well. His Christian rap has influenced young people all over the country by initiating discussions of Christianity while also acknowledging common life struggles.
Thomas Lake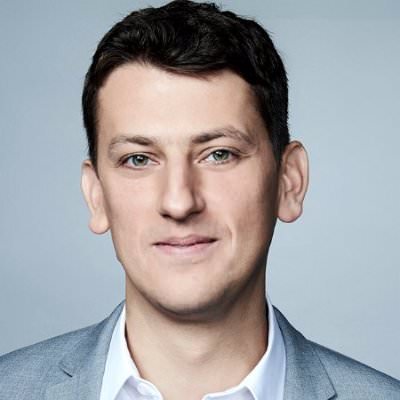 Thomas Lake is a senior writer at Sports Illustrated, where he composes long-form journalism pieces on any number of subjects, including athletes who happen to be Christian. It's this latter topic in which Lake is especially skilled. As the son of a pastor, Lake doesn't feel he needs to skip over an athlete's religion, and has the background knowledge and ability to write about Christian athletes with respect. To date, Lake has written about dozens of Christian athletes ranging from college basketball players to Tim Tebow.
Eddie Lee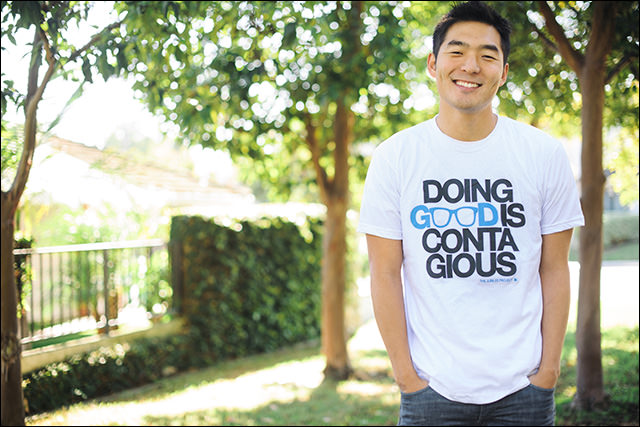 Los Angeles-based Eddie Lee is one-half of the Jubilee Project, a production company that Lee founded and runs with his brother. They create short films about the gospel,  good that is going on in the world, and charitable causes. They have also created projects for the Jeremy Lin Foundation, American Society for Deaf Children, Alzheimer's Association, and a range of other charities and nonprofits. With all the good they're spreading, it's no wonder the Jubilee Project's YouTube channel has more than 100,000 subscribers!
Trip Lee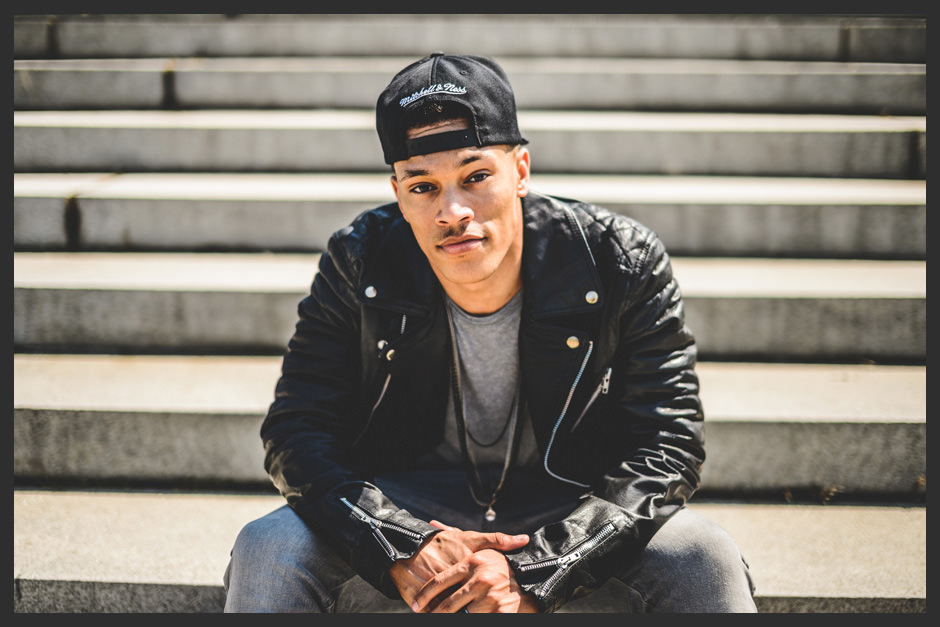 Though he has released five albums and was once the protege of Lacrae, Trip Lee is better known these days as an influential pastoral minister. He has a seminary background and has been preaching since the late 2000s, around the time he was publicly endorsed by a number of prominent Christians, including John Piper. Today, Lee is a senior pastoral assistant at Capitol Hills Baptist Church in Washington, D.C.
Carl Lentz

Despite his young age, Carl Lentz has proven himself quite influential as the pastor of America's first Hillsong Church. His 6,000-member-strong congregation comes out every Sunday to see him preach in his usual attire of skinny jeans, wing-tip boots, and a biker vest. But his uniform isn't the only thing that makes Lentz cool and exciting. His unique approach to Christianity, which focuses on having an authentic relationship with Christ, has caught the attention of a number of young celebrities, including Jay-Z, Justin Bieber, and basketball star Kevin Durant.
Salomon Ligthelm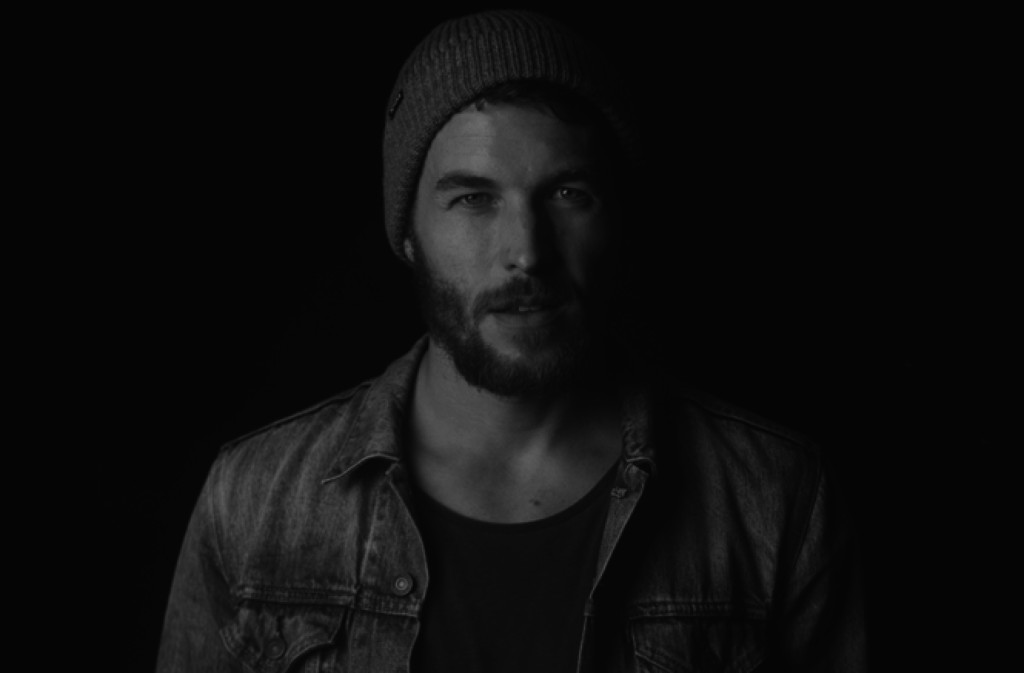 Millions of Christians from around the world are inspired daily by the music and film projects produced by Hillsong Church — many of which are produced and/or created by Salomon Ligthelm. Some of Ligthelm's best-known works include the film "Anomoly," a Christmas story set during the 1960s space race, and the lyrics to the Hillsong song, "Oceans," which spent multiple weeks on the Christian Billboard chart.
Jaeson Ma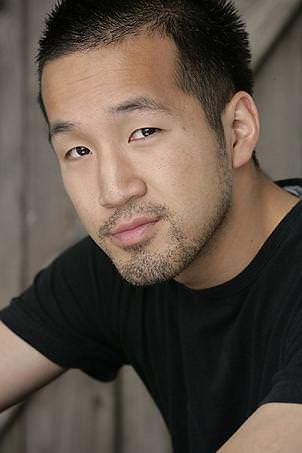 Jaeson Ma may have spent his childhood in bouts of drugs, shoplifting, and gang violence, but by his early 20s, he was preaching the gospel and planting churches. As an Asian-American, Ma is especially interested in the growing popularity of Christianity in Asia. He has publicly supported a number of movements aimed at supporting Christians in places like Indonesia, and even produced a 2010 documentary entitled "1040," which followed the planting of churches in China. As if that weren't impressive enough, Ma also performs as a hip-hop artist, a role he also use to continue to spread the gospel.
Eric Mason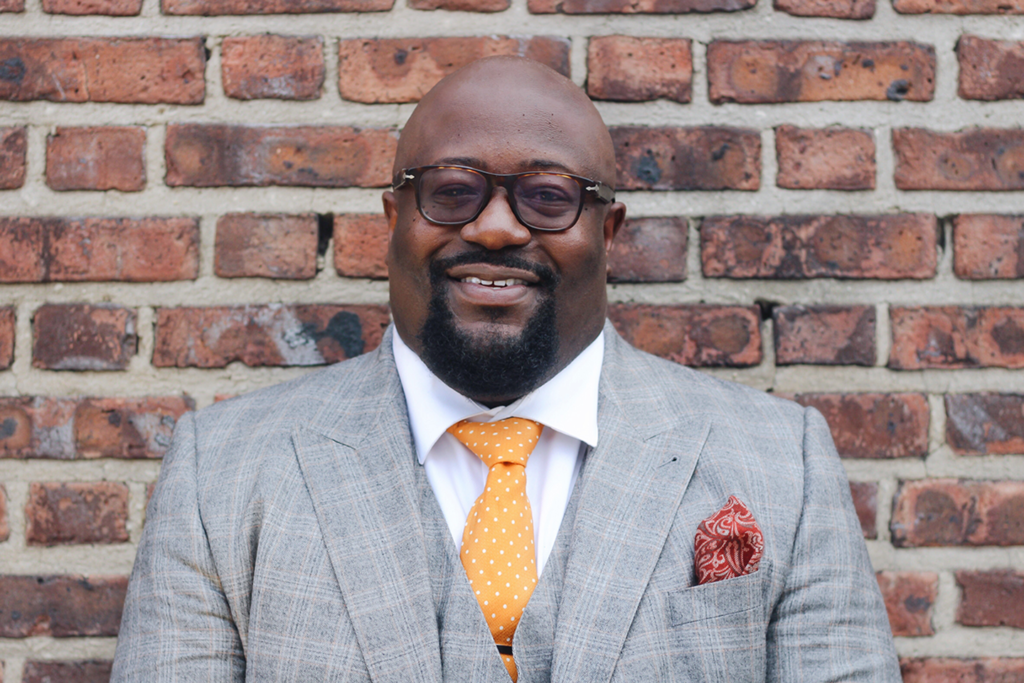 Eric Mason is the founder and head pastor of Epiphany Fellowship in Philadelphia. Through his ministry, Thriving, Mason works hard to provide resources and training for minority missionaries, especially those pursuing urban ministry. As if that weren't impressive enough, Mason also serves on the executive board of the church planting network Acts 29, and is the author of the books "Manhood Restored" and "Beat God to the Punch."
Jena Lee Nardella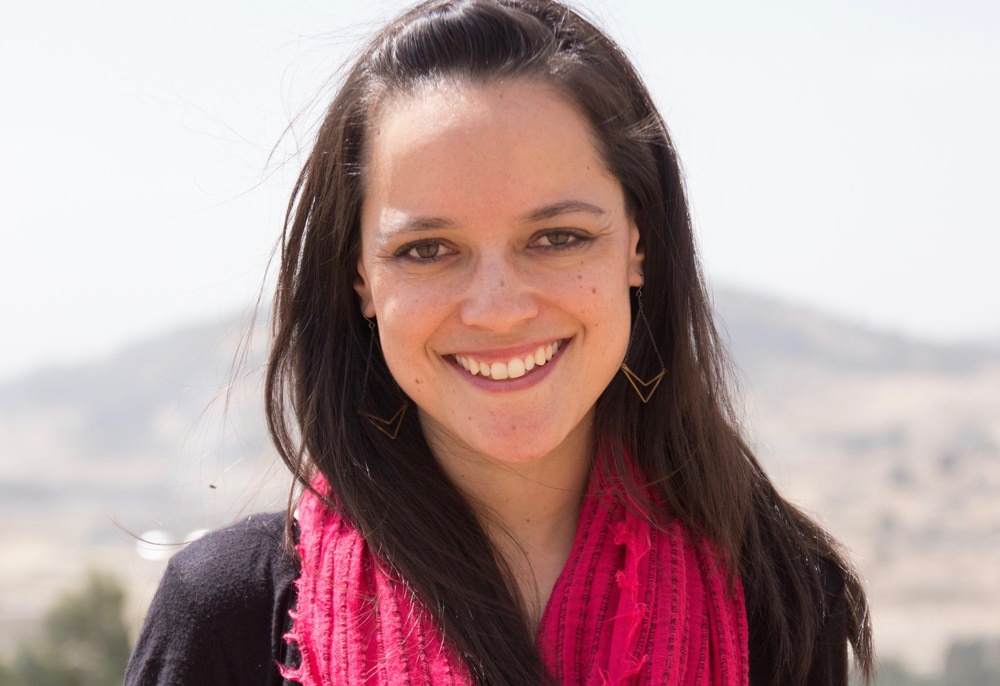 When Jena Lee Nardella was just a student at Whitworth University, she drafted the plans that would ultimately become Blood:Water, the clean-water initiative that Nardella founded alongside the Christian band Jars of Clay. Nardella has been Blood:Water's executive director for more than a decade now, and the organization has raised well over $22 million, established water advocacy campaigns in a dozen countries, and delivered clean water to more than 1,000 communities worldwide. Nardella documented many of those achievement's in her book entitled "One Thousand Wells."
Crystal Paine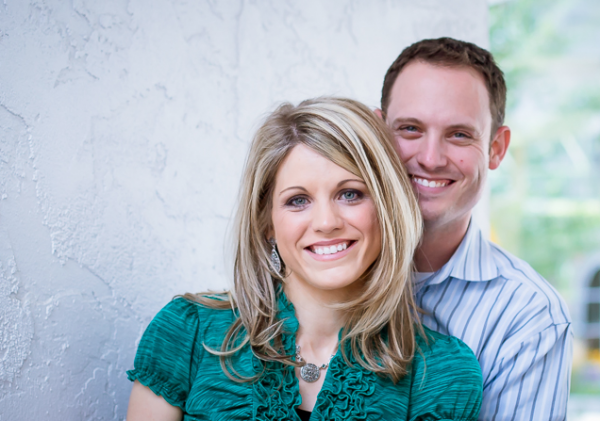 Her name is Crystal Paine, but thousands know her as the Money Saving Mom. Paine's website, on which she shares her budget-savvy tips with other moms, is one of the most popular personal finance sites on the internet. But coupon tips and meal-planning ideas aren't all that Paine shares with her devoted readers. The mother of three also recommends inspiring Bible verses and discusses ways in which she is "intentional" with her family and their money.
Dale Partridge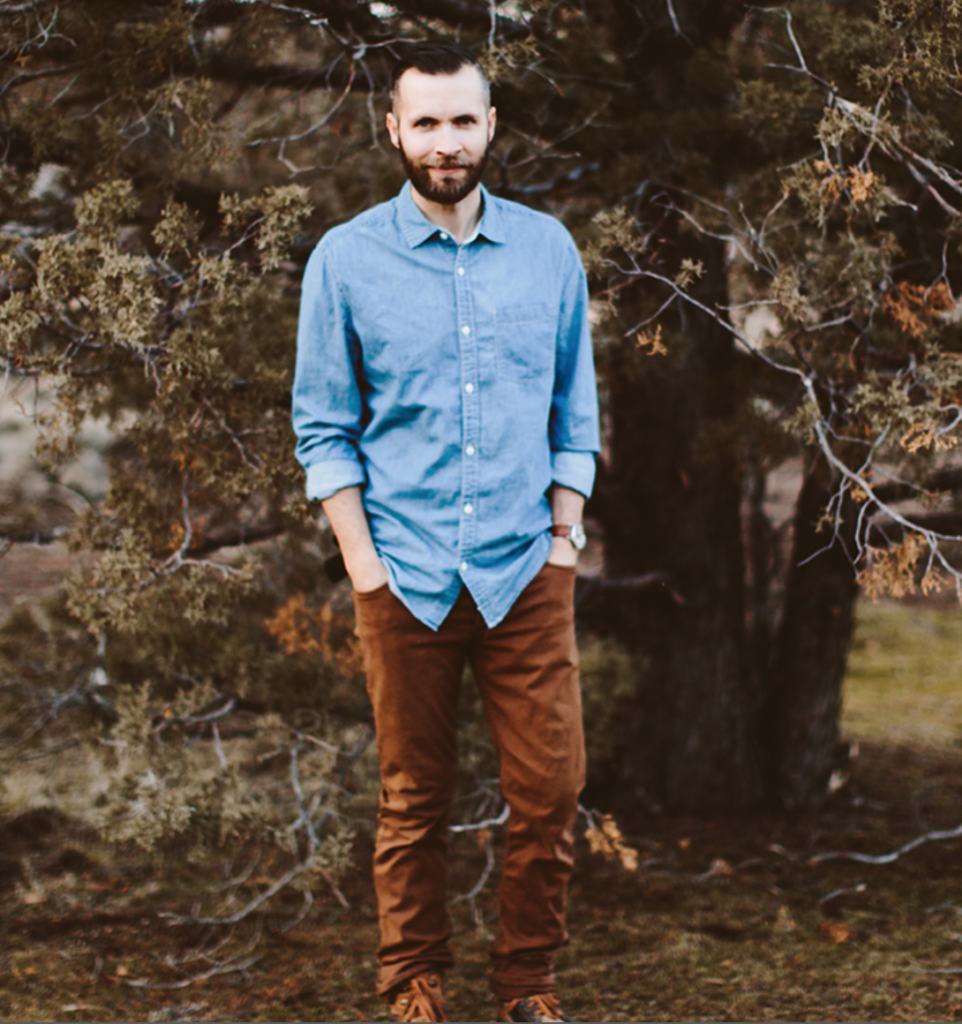 "If Jesus started a company, what would it look like?" That's the question that entrepreneur Dale Partridge asks himself whenever a new business idea presents itself. In the past decade, he's launched more than a half dozen multi-million dollar companies, including Sevenly, a company that produces apparel for a different non-profit each week. He's also been recognized by such publications as the Wall Street Journal, Inc. Magazine, Amazon, USA Today, and Facebook, and is a bestselling author with more than 1 million social media followers.
Nigel Paul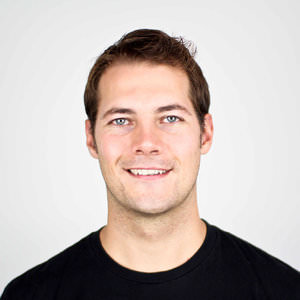 Nigel Paul is the founder of MoveIn, an international movement that encourages Christians to live amongst poor populations in urban neighborhoods. Though MoveIn has existed less than a decade, Paul's organization has expanded to nearly 50 teams living in cities and countries around the world.
Nabeel Qureshi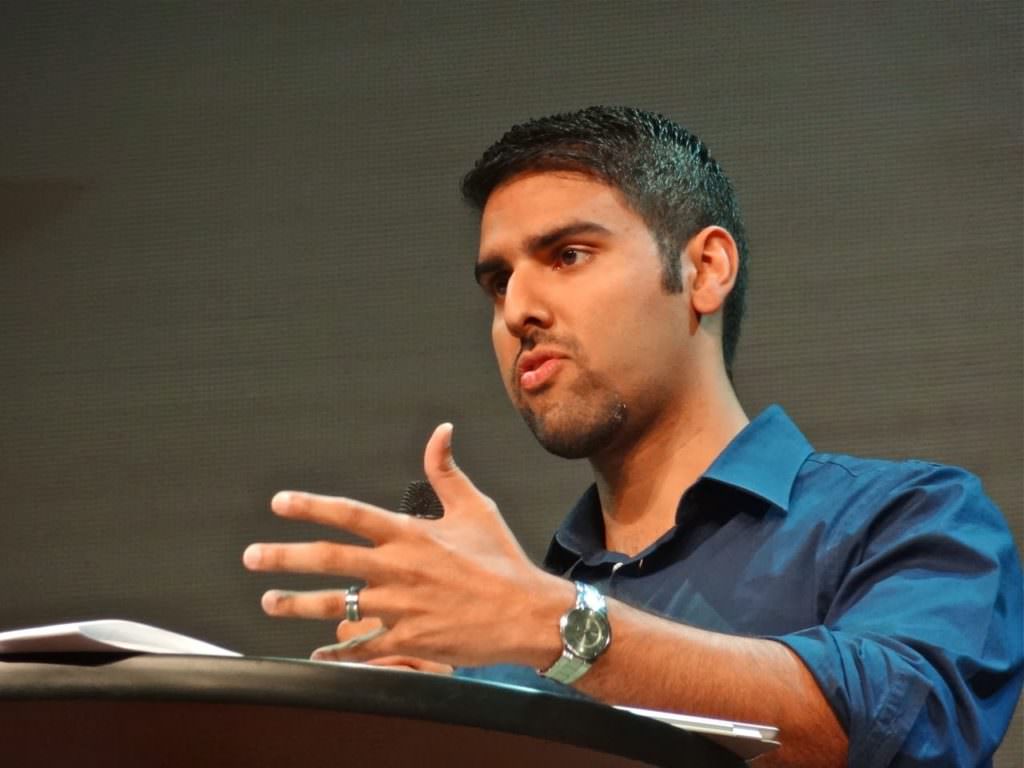 Nabeel Qureshi's life changed unexpectedly during medical school, when he decided to read the Bible in order to debate a Christian friend. Though he had been raised in a Pakistani-American Muslim family, Qureshi found that his experience with the Bible led him to Christ. Today, he is the author of the book "Seeking Allah, Finding Jesus," and works as a speaker for Ravi Zacharias International Ministries, through which he encourages Christians to remember to love and serve their Muslim neighbors.
Lila Rose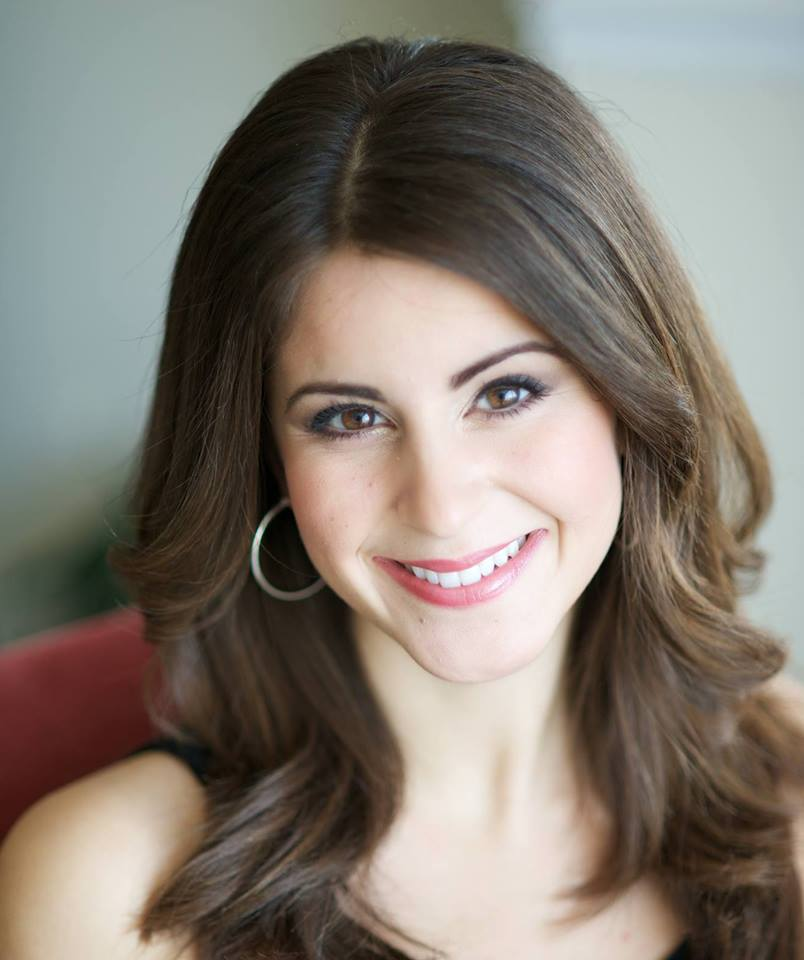 Lila Rose was only 15 years old when she started Live Action, her organization which encourages young people to join the pro-life movement. Since then, Rose has become a multimedia force to be reckoned with, while Live Action has matured into a powerhouse that has been responsible for a number of undercover videos that have exposed certain Planned Parenthood practices.
Priscilla Shirer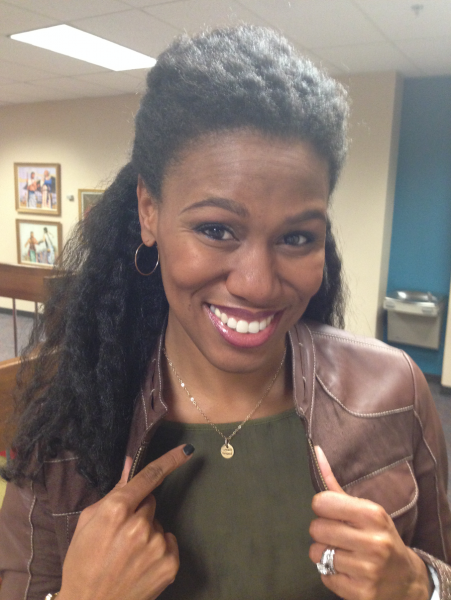 Priscilla Shirer has spent a decade traveling the world to help revamp large organizations and Christian congregations through dynamic ministry that focuses on biblical teaching. Additionally, Shirer is a powerful speaker who has recently found further success as an author. Being an influential Christian runs in the family. Shirer's father is Dallas mega-church pastor Tony Evans, and her brother is Anthony Evans, a Christian entertainer.
Cameron Strang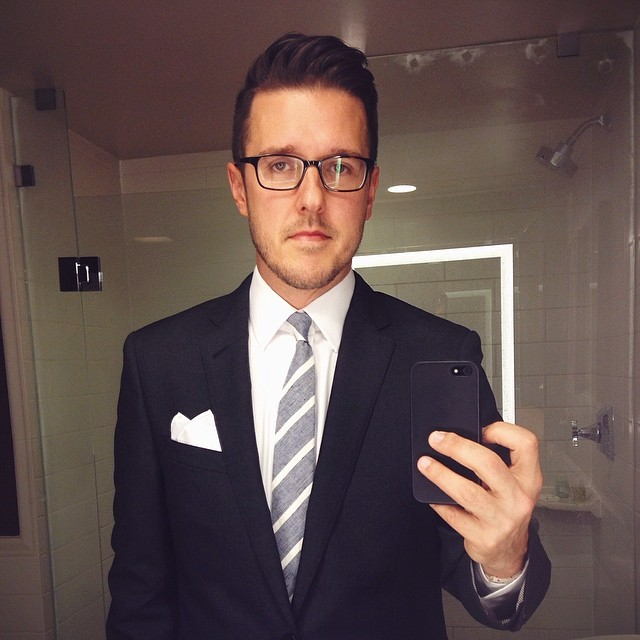 Cameron Strang is a self-declared dad/Christian/design nerd/podcaster, but it's his work as founder and publisher of RELEVANT magazine that secures his spot on our list of the most influential Christians under 50. The popular RELEVANT is well-known and respected amongst young Christians thanks to its healthy mix of Biblical worldview, timely social issues, and secular artistry.
Tim Tebow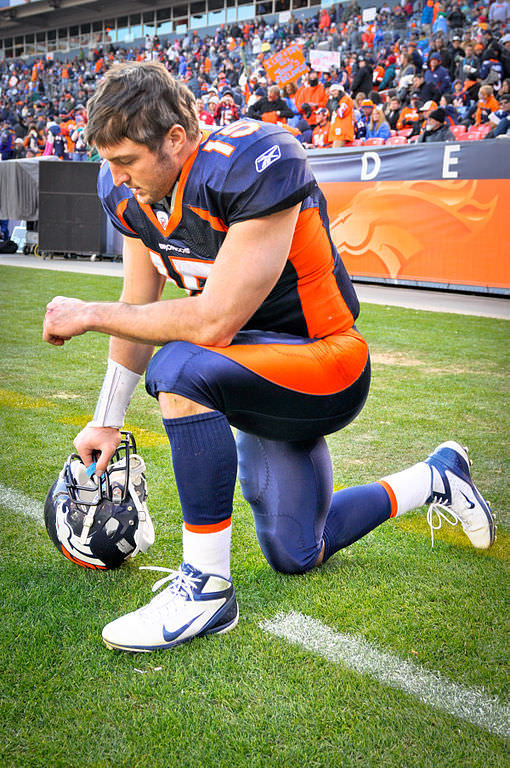 Though "Tebowmania" has mostly settled down, Tim Tebow remains an inspiring and influential figure for young Christians. The former Denver Bronco has never been shy about his faith, even when that faith was mercilessly mocked as it was recently by his minor league baseball teammates. For years now, Tebow has represented well-grounded faith, Christ-like humility, and total grace in the public eye.
Pranitha Timothy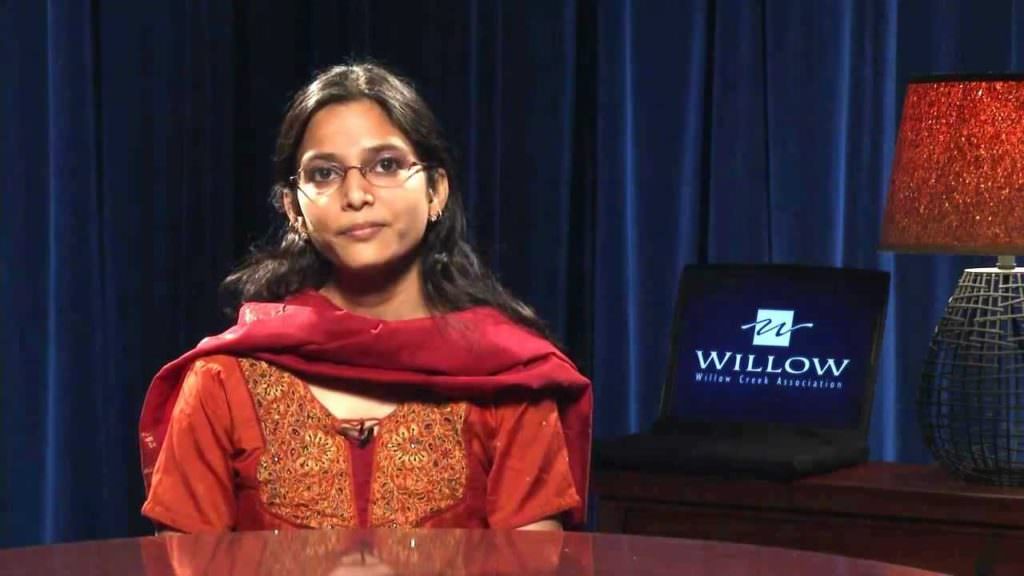 "Learn to do good, seek justice, rescue the oppressed, defend the orphan, and plead for the widow" (Isaiah 1:17). Those are the words Pranitha Timothy chooses to live by. She is the Director of Aftercare for International Justice Mission in India, a position in which she has led more than missions to rescue those trapped in situations of modern-day slavery.
Jemar Tisby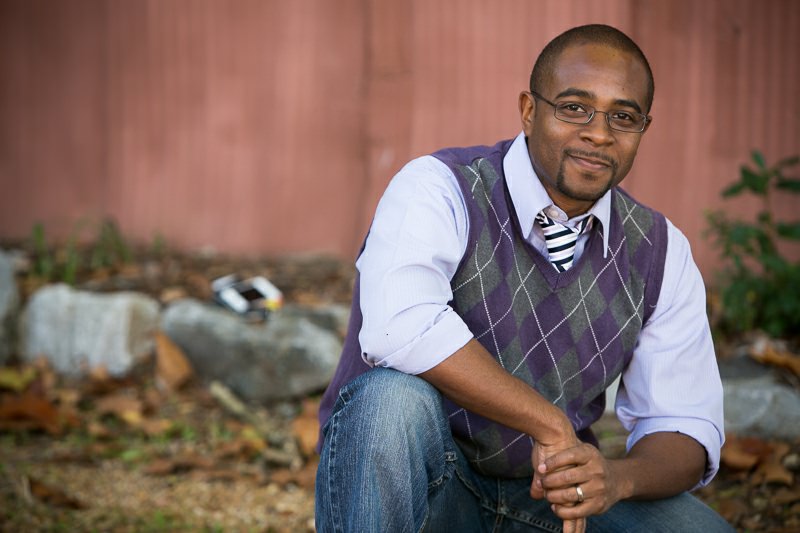 Mississippi native Jemar Tisby co-founded the Reformed African American Network, or RAANetwork, a group which provides biblical resources to various communities in an effort to reignite the reformation of African Americans. Tisby is also active in training minority Christians in cross-cultural ministry through the African American Leadership Initiative, another group he founded, at the Reformed Theological Seminary.
Carrie Underwood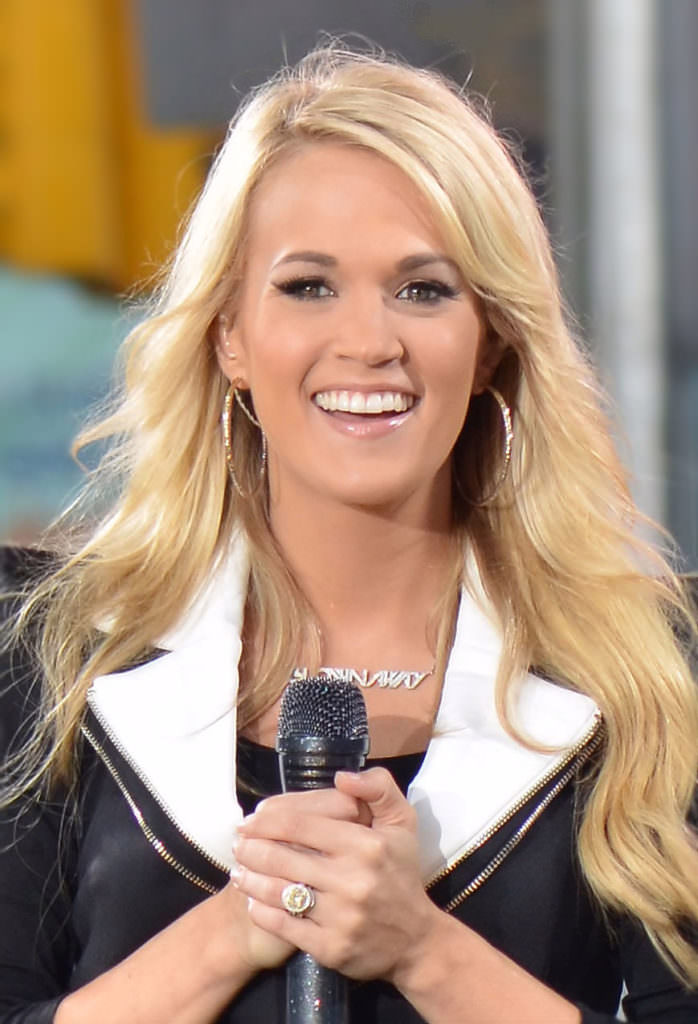 Carrie Underwood's Christian faith goes far beyond her hit song "Jesus Take the Wheel." The American Idol champion turned country superstar was raised at First Free Will Baptist Church in her rural Oklahoma hometown, where she sang in the choir and attended church camp annually. Today, Underwood is married to Christian hockey player Mike Fisher, with whom she continues to grow her faith.
Chelsen Vicari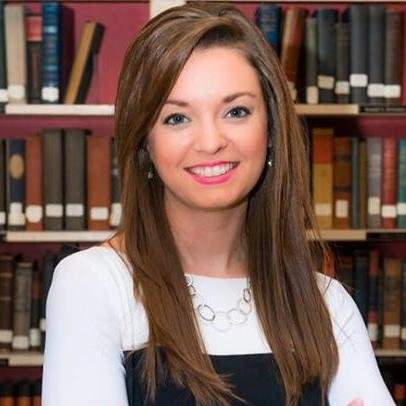 As "feminism" becomes more and more of a controversial buzzword, Chelsen Vicari finds herself more and more influential as someone who offers a different version of what it means to be pro-woman. Vicari, who as director of evangelical action for the Institute of Religion and Democracy writes and speaks extensively about women's issues from a Christian perspective, says, "My liberation is not found in politics or Planned Parenthood […] This notion may be anti-feminist, but it is most certainly pro-woman."
Nick Vujicic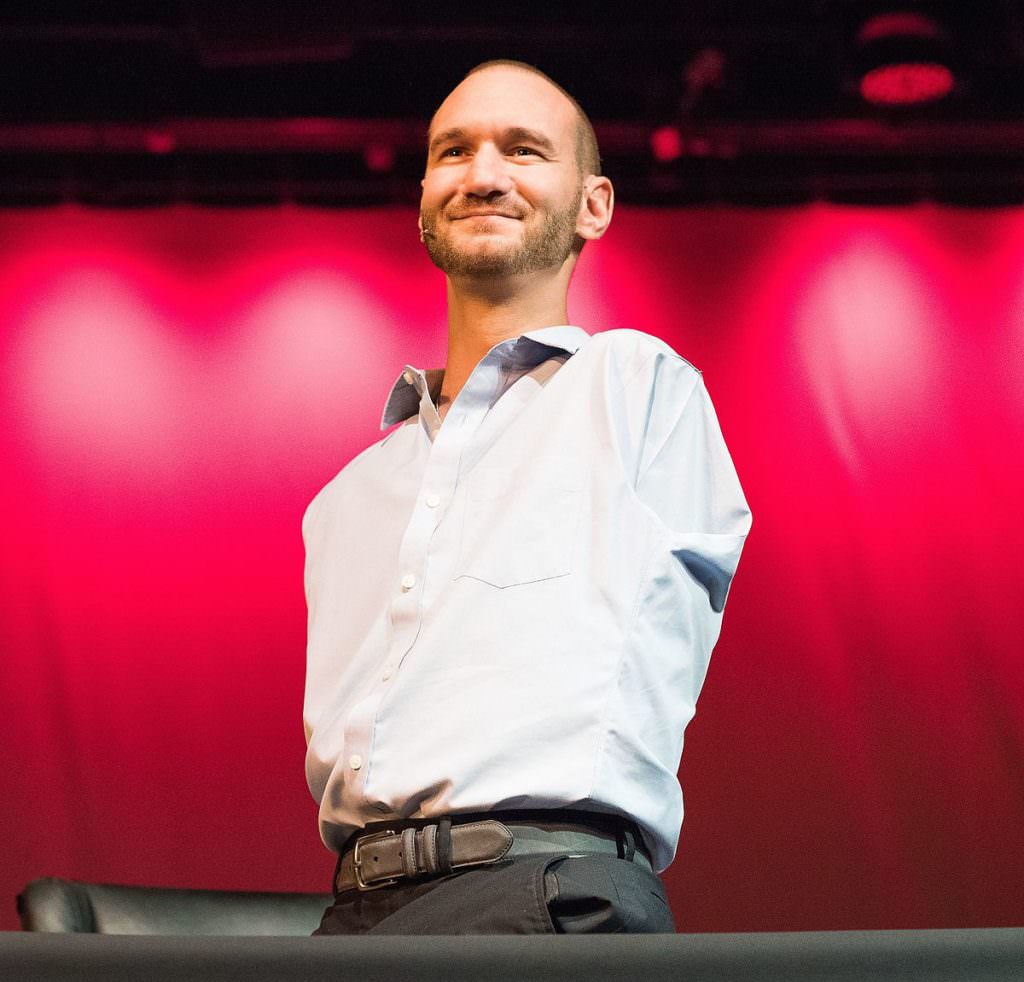 Although Australian Nick Vujicic was born without arms or legs — an extremely rare medical condition — he hasn't let that slow him down much. Vujicic has taught himself to accomplish just about any day-to-day task. He also swims, surfs, dives, and plays soccer — feats that led Oprah Winfrey to call him a "symbol of triumph." These days, Vujicic lives in California with his family, and spends time traveling the world with his ministry, Life Without Limbs.
Trevin Wax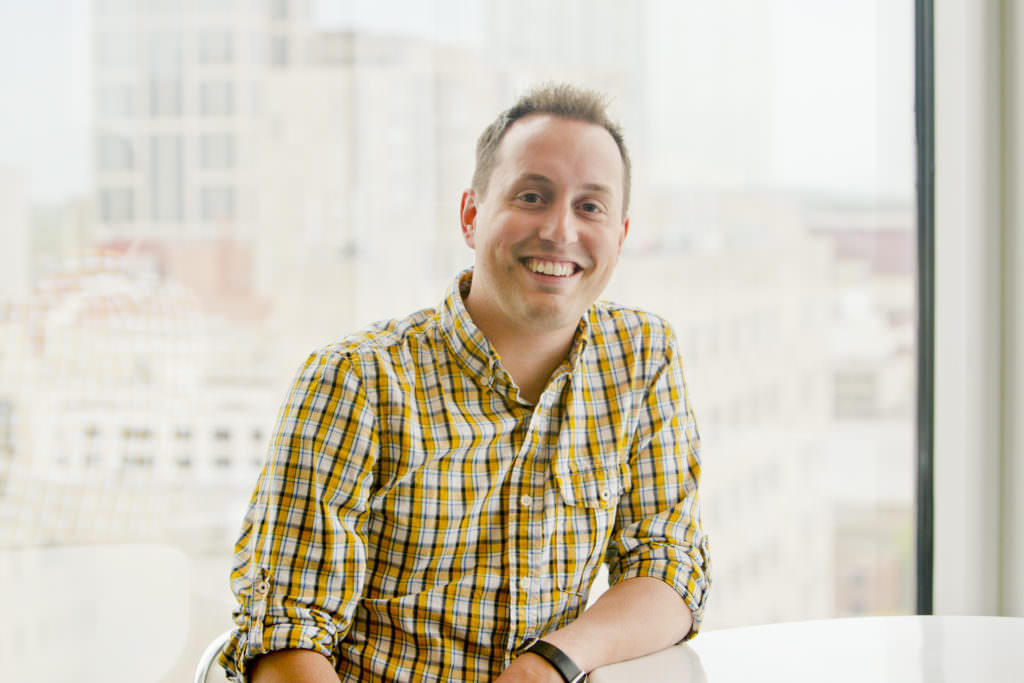 Nashville native Trevin Wax has found his niche providing churches and mission groups with resources to help them bring people to Christ. He hosts a popular blog series called Know Youth Southern Baptists (via The Gospel Coalition), on which he features prominent figures in the Southern Baptist community and makes recommendations for books and articles, as well as oversees The Gospel Project, a Bible study for people of all ages.
Russell Wilson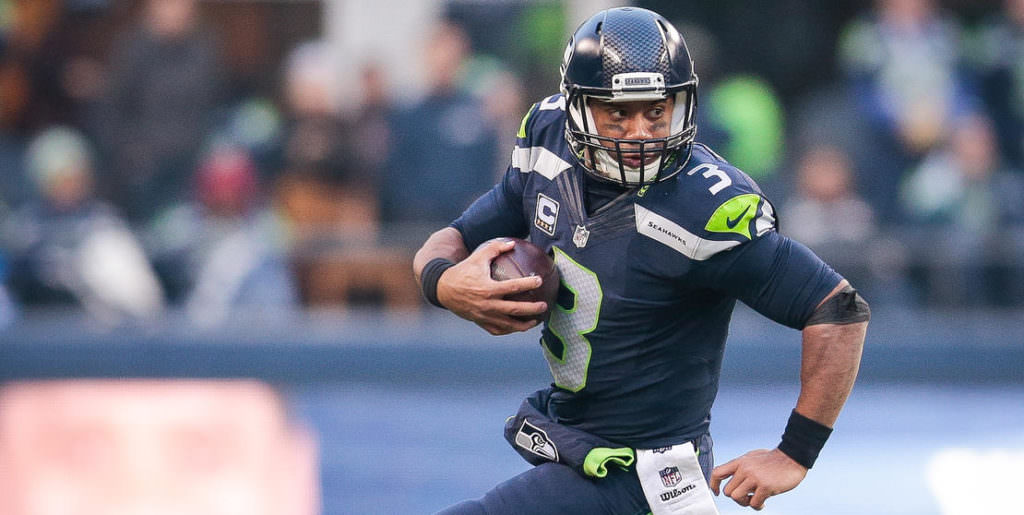 Millions know Russell Wilson as the quarterback for the Seattle Seahawks, but fewer people realize he is a devoted Christian who has influenced people from all walks of life. Wilson routinely takes the time to make video testimonies, including one entitled "Making of a Champion," in which Wilson appears with his teammates and describes the experience that led to him becoming a Christian at age 14.
David Wise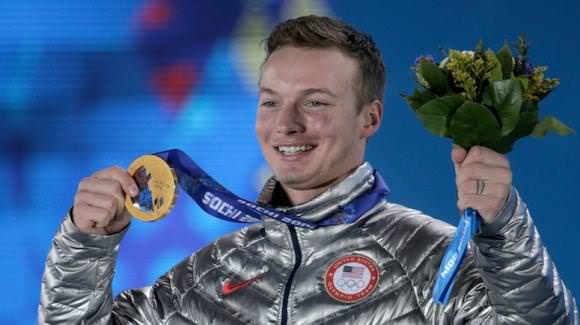 Jet setting and parties might be the norm for many Olympic athletes, but not snowboarder David Wise. The Olympic gold medalist would much rather be with his wife and children, who follow him to events whenever they are able. Throughout his success as a snowboarder, Wise has not been shy about his Christian faith. He met his wife at church camp, and together they lead the youth group at their home church in Reno, Nevada.
Mussie "Father Moses" Zerai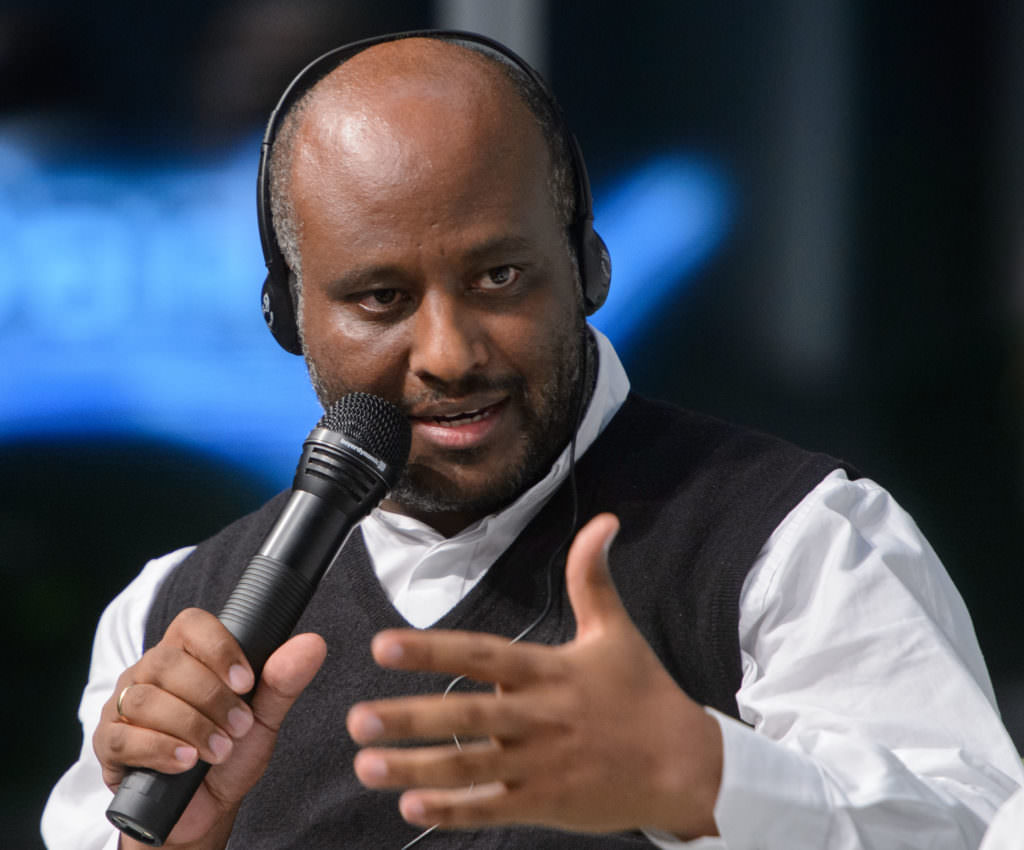 When Mussie Zerai was just 17 years old, he was forced to escape his home nation of Eritrea for Rome, where he secured asylum thanks to the help of a British priest. That experience led Zerai to begin volunteering to help other refugees. More than 20 years after first arriving in Italy, Zerai has become a Catholic priest who has dedicated himself to helping thousands of refugees, many of whom arrive to Europe in flimsy boats.