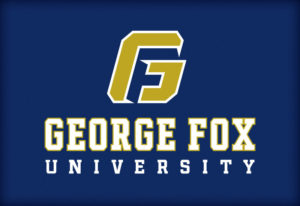 Degree Programs at George Fox University
George Fox University appears in our ranking of the Top 50 Online Christian Colleges for Future Missionaries.
George Fox University offers traditional degree programs and online degree programs for working adults and other students. Working adults can enroll in a degree completion program that allows them to bring in credits they earned from any other school. They can major in elementary education, behavioral and social sciences, management and organizational leadership, project management or healthcare administration. The university also offers a general education program with a liberal arts slant that allows students to take the required courses needed to earn a degree in almost any field. There is an RN to BSN program for working nurses too. All these programs are available online or on its Portland campus.
One of the top online programs available for graduate students is its Master of Education. Students can start in the spring, summer or fall semester and choose a specialization in one of five areas. The educational leadership option can lead to students getting their administrative licenses, while the educational technology program leads to teacher certification. Students can also pick a specialization in English for speakers of other languages, reading or special education. Most of these programs include an endorsement that students can add to their licenses.
Though these education programs are suitable for current teachers, those who want to work as educators can enroll in a Master of Teaching program. Available on all four of the university's campuses, it also starts in the fall, spring and summer. Part-time students can get their degrees in just 20 months, while full-time students can finish their degrees in only 10.5 months. Students can also add an endorsement in reading, special education or English for speakers of other languages to their degrees. The university requires that teaching students do two practicums in and around the Oregon cities where they take classes.
As George Fox University is a religious university, it also offers a few theology and seminary programs. Its Master of Divinity is available online and prepares students for working as pastors and in similar roles in churches and nonprofit organizations. Some of the specializations in this program include creation care, intercultural studies, spiritual direction, spiritual formation, and leadership. George Fox University also offers online degree programs in spiritual direction, theological studies, and ministry for graduate students as well as a doctoral program in ministry with several specializations.
About George Fox University
George Fox University is a private and Christian university in Oregon. Established in 1885 as the Friends Pacific Academy, it was originally a small school that served the Quaker population in the west. It would then become Pacific College as it added college courses a few years later. After adding more programs, it became a full four-year college in the 1920s and then changed its name to George Fox University to recognize the founder of the Quaker religion. The university still retains some of the rules and standards established by the Quakers and has an affiliation with the Northwest Yearly Meeting of Friends. It goes by the name of GFU.
GFU now has a scholars program that accepts no more than 25 students each year. They receive the funding and resources needed to do their own research. It also offers a study abroad program recognized as one of the best study abroad programs for Christian students. Courses are available on its Newberg campus, which is its flagship campus. The university also has campuses in Portland, Salem, and Redmond. GFU has an enrollment of more than 3,800 students across all its traditional campuses and its virtual campus.
George Fox University Accreditation Details
GFU has regional accreditation from the NWCCU, which allows those in an adult completion program to transfer their credits into that program. The university itself has a limit on the total number of credits that they can bring with them though. GFU also has accreditation from the American Physical Therapy Association (APTA), National Association of Schools of Music (NASM), National Council for Accreditation of Teacher Education (NACTE) and other accrediting organizations too.
George Fox University Application Requirements
The application process at GFU makes it easy for both undergrads and other types of students to apply. Undergrads must complete the online application and submit all their documents by January 1. The university basis its final decision on test scores and transcripts as well as recommendation letters. Prospective undergrads should submit at least one letter of recommendation along with their transcripts and test scores after finishing the application. Those applying to the adult program must meet the same requirements. They will also submit transcripts from their former colleges and give the university a copy of their most recent resume.
Most of the university's graduate programs only start in the fall and have an application deadline in August. The programs that have a spring start date have an application deadline in the late fall or early spring. In addition to the online application, students may need to submit college transcripts that show the courses they took and the dates when they finished/earned their degrees. They may also need to submit letters of recommendation, test scores, personal statements or writing samples.
Tuition and Financial Aid
Students typically pay just over $42,000 a year to attend GFU. This includes $17,750 per year in tuition alone. Part-time students and those who take more than 18 credits in a semester will pay $1,080 per credit hour for their classes. Undergrads will also pay at least $5,000 each year for room and board. Graduate students pay different rates based on their programs and whether they take online classes or enroll in a traditional degree program. They pay at least $680 per credit hour. Students can also get health insurance from the university for $2,500 a year.
When students submit their applications, the university will decide which ones qualify for scholarships based on their merit. GFU does not have a GPA requirement for enrolled students and will let students renew their scholarships as long as they make progress towards their degrees. Students can also talk to their guidance counselors about getting an invitation to a scholarship competition, which the university holds in February. Winners receive big scholarships for the coming school year. George Fox University majoring in any of its academics and degree programs can apply for standard financial aid via the FAFSA too.
Related Resources: