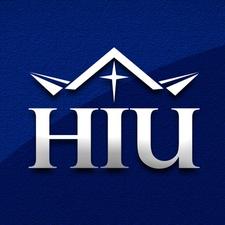 Flexible, Faith-Based Liberal Arts Education at HIU
Hope International University appears in our ranking of the Top 50 Online Christian Colleges for Future Missionaries.
Named the West's 77th best by the U.S. News & World Report, Hope International University is a nonprofit, Christian GSAC member in Fullerton that grants two associate, 34 bachelor's, and 23 master's options, including 21 online, at a 14:1 student-teacher ratio. For example, the BA in Liberal Studies follows a 120-unit, CCTC-approved online curriculum overseen by Dr. Karen Clark, the 2006 Servant Leader of the Year Award recipient, for earning California's Multiple Subject Teaching Credential with 100 percent Praxis success. Directed by Dr. Joseph Grana, the 121-unit BM in Music & Worship Arts lets undergrads intern at Sunny Hills Church, audition for productions like James and the Giant Peach, join the Royals Dance Team, and watch the Los Angeles Philharmonic perform.
Online via Canvas, the College of Business led by Dr. Jim Woest grants an MBA in Marketing Management for a 36-unit, IACBE-accredited degree blending advanced 5000-level Web courses like Market Research with a field-based capstone project for AMA certification. Chaired by Dr. Susan Hastings, the 60-unit MA in Marriage and Family Therapy currently has 114 post-grads taking 16-week Anaheim courses like Trauma Intervention, completing 325 clinical hours, training at the Counseling Center, and joining Delta Kappa. Other Hope options include the AA in Biblical Studies, BA in Criminal Justice, BS in Human Development, BA in English Literature, BA in Church Ministry, BA in Media Psychology, BS in Kinesiology, MA in Pastoral Care, MED in Gifted Education, and MS in Nonprofit Management.
About Hope International University
Hope International University originated on October 9, 1928, when the Churches of Christ formed the Pacific Bible Seminary for non-denominational religious training. In 1936, the Seminary purchased its first campus in Long Beach, California's seventh most populous city. In 1962, it reorganized its academic structure to become Pacific Christian College. In 1969, it successfully acquired regional accreditation. Four years later, Pacific Christian moved to the present 18-acre Fullerton headquarters designed by Armet & Davis architects. By 1997, the Hope International University name was chosen to signify growing master's education. In 2000, HIU launched the Puget Sound Education Center in Everett, Washington. In August 2011, HIU expanded from two to five comprehensive colleges. In 2016, Hope International merged with Nebraska Christian College too.
Endowed for $7.0 million, Hope International University now employs 121 faculty teaching 1,700 Royals from 40 states and 20 nations online or face-to-face at four locations from Anaheim to Papillion with 20+ clubs like Orange Hoppers. In 2017, ShareFaith magazine gave HIU the Top Worship Ministry School Award. In 2015, its Office of Institutional Advancement won two CASE District VII Bronze Awards of Excellence. The Society of Biblical Literature Pacific Coast Region selected HIU for the 2020 Award Ceremony too. The U.S. News & World Report placed Hope International University 226th for online bachelor's degrees. On Niche, HIU boasts America's 15th best religious studies, 45th safest campus, 190th hardest admission, and 206th top English degrees. The Economist declared HIU the 88th most value-added institution. College Factual also honored HIU for the 160th most ethnic diversity, 118th best family studies majors, and 153rd top theology programs.
Hope International University Accreditation Details
On July 8, 2016, the Western Association of Schools and Colleges (WASC) Senior College and University Commission sent Hope International University formal notification that the Level III accreditation status was extended through 2023-24 under its sixth president, Dr. John L. Derry, who earned the Fide et Amore Distinguished Service Award. Located 397 miles up Interstate 5 in Alameda, this esteemed eight-territory Asia Pacific Region accreditor is recognized by the Council on Higher Education Accreditation (CHEA). HIU is accredited by the Association for Biblical Higher Education (ABHE) through February 28, 2026. Hope International also lists the following accreditations:
International Accreditation Council for Business Education
Commission on Accreditation for Marriage and Family Therapy Education
Association of Christian Schools International
California Commission for Teacher Credentialing
Hope International University Application Requirements
Getting into Hope International University is classified "moderately difficult" by Peterson's since only 223 of the 786 Fall 2017 applicants were successful for selective 28 percent acceptance. First-year Royals must prove high school diploma, GED certificate, or CHSPE test completion. Four English, three Math, and three Social Science units are highly recommended. Freshmen must rank in the upper 50th percentile of their classes. Overall weighted GPAs of 2.5 and better in grades 9-12 are mandated. Lower grades are only admissible if combined with minimum 900 SAT or 19 ACT scores. Transfers are test-optional with 24+ semester units and GPAs above 2.0. Transferring from the Associate of Arts will fulfill all 43 General Education Core units. Non-U.S. residents generally need an 83 TOEFL iBT, 6.5 IELTS, or 900 SAT mark. The School of Graduate Studies seeks accredited bachelor's with GPAs of 3.0 and higher for unconditional entrance. The Master of Education requires five years of teaching experience and the Clear credential.
Hope International University has freshman deadlines of December 1st for Early Action #1 and February 1st for Early Action #2. Other U.S. students have rolling admission until August 1st for Fall, December 1st for Spring, and April 15th for Summer starts. International learners must file before July 1st or November 1st. Accordingly, complete the HIU Application online with the $40 non-refundable fee by credit card or e-check. Forward official transcripts to 2500 East Nutwood Avenue in Fullerton, CA 92831. For testing results, select SAT/TOEFL code 4614 or ACT code 0356. Fulfill supplemental requirements like the 300-word statement of purpose, Church leader reference, teacher evaluation, proof of financial support, and health history form. Inquire further by contacting (714) 879-3901 or hiuadmissions@hiu.edu.
Tuition and Financial Aid
For 2019-20, Hope International University is charging campus undergrads $16,125 each semester or $32,250 annually full-time. Traditional part-time study incurs $1,465 per unit. Every unit above 18 costs $1,260 apiece. Undergrads cover the $1,150 student fee each year. Living at the Fullerton campus' two dorms called Alpha and Omega adds $5,000 to $7,800 for yearly housing. Standard 19-meal plans for Commons Dining Hall are $5,680 extra. HIU budgets $1,917 for books and $3,240 for miscellaneous. Annual bachelor's attendance equals $49,047 on-site and $39,682 if commuting. Online undergrad courses are $450 per unit. Active-duty military personnel pay $250 per unit. The School of Graduate Studies bills tuition from $495 to $725 per unit. The MA in Marriage and Family Therapy also has a $1,200 practicum fee.
According to the NCES College Navigator, the Financial Aid Office in Lawson-Fulton Student Center connects 71 percent of full-time HIU Royals to tuition assistance averaging $13,991 each for $9.58 million combined. The Presidential Scholarship gifts $18,000 annually for on-campus freshmen meeting the 1100 SAT or 24 ACT minimum. The Ministry Honors Program caps tuition at $10,000 per year for students seeking Christian service careers. Transfers with 24+ units and GPAs above 2.5 qualify for the $12,000 Pacific Scholarship. Since 1989, the Orange County Community Foundation has developed 50+ funds like the Jessica Lynn Herman Memorial Scholarship, Ware Malcomb Scholarship, Frank & Ruth Bila Scholarship, AVID Scholarship, and Association of Hispanic Professionals for Education Scholarship. Federal aid, including the Pell Grant and Supplemental Education Opportunity Grant, requires FAFSA forms coded 001252. Cal Grant A also provides up to $9,084 for eligible residents applying by March 2nd.
Search through five accredited colleges with 55+ degrees ranked 162nd overall by Washington Monthly on the Hope International University website.
Related Resources: