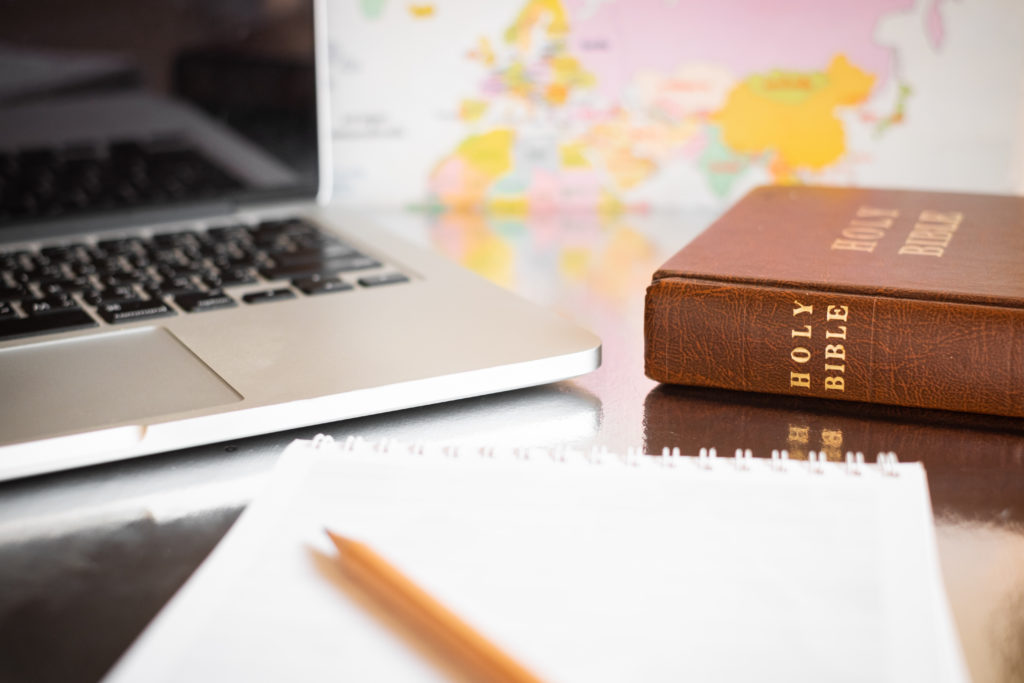 What to Study
According to an article from the Pew Research Center, just over 70 percent of adults from the United States are Christian. Because of this, most religious schools in America are also Christian. Most Christians classify themselves as either Protestant or Catholic. After that, you can get even more specific by looking at denominations. Since different denominations can have fairly different beliefs, you'll want to find a school that is affiliated with your chosen religious group if you want to get a religious degree online. Some people choose to study religion for academic purposes rather than spiritual ones and focus on religion as a whole instead of delving into a specific branch. If you're looking into studying the religion that you believe in, there are quite a few different options. Depending on what you want to do after you get your degree, you may want to study one of the following:
Theological studies
Religious counseling
Religious ministries
Religious leadership and management
Evangelism
Accreditation
If you just want to study religion for personal enrichment or to strengthen your faith, you might not care about whether your school is accredited or not. If you want to get a degree to start or help your career, however, you should make sure that the college you attend is recognized as a good school. Anyone who wants to get a religious degree online should realize that accreditation agencies for religious schools are often different than agencies that work with public institutions. Popular accrediting agencies that you should look for include:
Transnational Association of Christian Colleges and Schools
Association for Biblical Higher Education
Association of Theological Schools in the US and Canada
Cost
If you choose to get a religious degree online, you'll be able to save a substantial amount of money – you won't have to pay room and board, and you won't have any transportation costs. Tuition can range from free to more than most brick and mortar schools charge. Keep in mind that many online religious schools aren't accredited. They might be cheaper than other schools, but you might not be eligible for federal aid if you take classes from them. Contact schools that you're considering to ask about what type of financial aid options are available. If it looks like you won't be able to receive federal or state aid, you might qualify for institutional scholarships from the college of your choice. Some schools even promise to meet 100 percent of each student's financial need, so don't look over a school just, because it seems too expensive.
As long as you can find the right school, make sure it's accredited, and are able to afford it, deciding to get a religious degree online is a convenient way to delve deeper into your faith and further your career.
Related Resources: