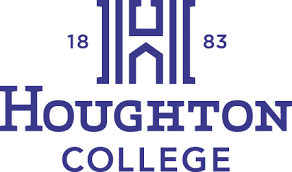 Degree Programs at Houghton College
Houghton College appears in our ranking of the Top 50 Online Christian Colleges for Future Missionaries.
Houghton College offers nearly 50 majors for undergrads and just as many minors. Some of the undergrad programs are also available as three-year programs for students who want to complete their studies in less time. The writing program is available as a three-year or a traditional program. It teaches students how to write both fiction and nonfiction and gives them the chance to have their peers critique the work that they do. The college offers a sport, recreation and wellness management program for undergrads that includes elements of sports management and similar fields. Undergrads can also select from majors that include psychology, organizational management, education, studio art and math.
Eight of the degree programs offered by the college are pre-professional programs for those who want to further their studies before working in a professional field. In the pre-med program, students take the science and math classes that they need to attend medical school. They can also do internships and learn how to work with and around patients. The pre-nursing program is shorter and helps students meet the prerequisites necessary for enrolling in a nursing program. Other pre-professional programs offer training for other types of medical professionals, including veterinarians and athletic trainers.
The college also offers seven graduate programs. It offers a music performance program for undergrads and a separate program for graduate students. The graduate program helps students become better performers and gain more stage experience. Music majors can also enroll in the college's programs in music composition, music conducting or music and collaborative performance. Though the college offers several education programs for undergrads, it only offers one graduate program, which is a Master of Science in Education in Literacy. Students can get their teaching licenses to work in New York and prepare to work for schools in the state when they complete this program.
About Houghton College
Houghton College is a private college in Houghton, New York that offers a liberal arts curriculum for students. Founded in 1883, it opened as Houghton Seminary, which was a high school that offered classes for young men and women. The founder of the college was a Wesleyan minister and designed a curriculum that used the teachings of that church. Houghton still has an affiliation with the Wesleyan Church today. After the state granted the seminary a charter in the 1920s, it became Houghton College. That charter would help the college earn the accreditation that students looked for when choosing schools. Houghton would add graduate degree programs to its curriculum in the 2000s and introduce online programs around the same time.
Though the Houghton campus is the largest branch of the college, there are also centers in Buffalo and Rochester. The college created an adult education program that students can complete at two different places in Niagara County too. In addition to the traditional and online degree programs offered, the college now has three-year degree programs that ask students to take classes in the summer to graduate faster. It also offers a number of concentrations and other options, which helped its overall enrollment grow to nearly 1,000 students.
Houghton College Accreditation Details
The accreditation held by Houghton College includes program accreditation from the National Association of Schools of Music (NASM) and the Teacher Education Accreditation Council (TEAC). Both of those forms of accreditation cover the college's education and music programs, including those offered for graduate students. Houghton also obtained accreditation from the Middle States Commission on Higher Education (MSCHE), which is the regional accreditation that allows the college to grant credit to students who already attended college and give out financial aid.
Houghton College Application Requirements
Houghton offers a Preview Day for any student who wants to learn more about the college. Those students can meet with admissions counselors and talk about their program options, but they can also get help with the application. Though students can use either the Houghton Application or the Common Application, they must write a personal statement. Each application includes multiple prompts that they can choose from to write this statement. Houghton asks that students submit a letter of recommendation online and that they send in their transcripts and official test scores. Students applying to any of the undergrad music programs must also complete a separate application and submit several letters of recommendation from their music teachers.
Prospective graduate students can also apply via the Houghton Application. The application includes space for each student to write a 300- to 500-word personal statement that shows why they want to study that field. Houghton encourages students to share stories that will demonstrate their interests in that subject. The college also asks for transcripts from the schools where students earned or will earn their bachelor's degrees and a standardized test score that is less than five years old. Other requirements for graduate students applying to Houghton College include a resume and two letters of recommendation.
Tuition and Financial Aid
The total cost of attending Houghton College for undergrads is more than $41,000 a year. They pay close to $33,000 each year in tuition and another $634 in fees. All of their remaining costs come from their living expenses such as the college's room and board. Undergrads receive an average aid package of more than $24,000 though, which significantly reduces their costs. New York residents can qualify for scholarships from the state that award them $500 to $1,500 and are renewable. The state also offers a special program that will forgive the student loans that they take out if they meet certain requirements later. Undergrads can use the FAFSA to get loans and grants and to work for the college.
Graduate students pay the college more than $19,000 a year to earn their degrees. This cost includes both the college's fees and the tuition that it charges students, but it does not include living expenses or any of the textbooks that students need. Grad students typically pay between $675 and $725 per credit hour for their classes. The college allows graduate students to sign up for payment plans and to use the FAFSA to get financial aid. They can borrow money from the federal government and use alternative loans too. All the degree programs offered by Houghton College include some financial aid choices for students.
Related Resources: