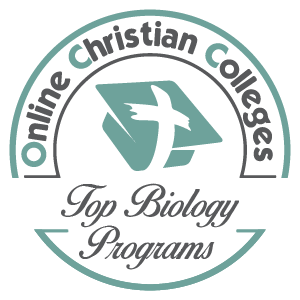 By OCC Staff
The study of biology, biological and biomedical sciences is truly a study of God's creation at close range. All nature points to the Divine source of life, and the more closely it is studied, the more wonderful and majestic God is discovered to be. Scientific endeavors are not the exclusive arena of secular schools. The schools included on this list are deliberately Christian in their focus and seek God's wisdom and glory in their scientific endeavors. The following finalists are our top 10 biology, biological and biomedical sciences degree programs at Christian colleges.
Ranking Methodology
The methodology used for this ranking included reviewing relevant data related to biology degrees as well as more general information. These data points include the number of degrees offered within the field of biology (and related), student/faculty ratio, exclusivity (admission rate), retention rate, graduation rate, availability (and coverage) of financial aid and net cost. After compiling these elements (with equal weight), a short list was created and further reviewed. Ties and/or close scores were resolved by considering the number of specific degrees within the field and overall net cost.

10.

Lee University
Cleveland, Tennessee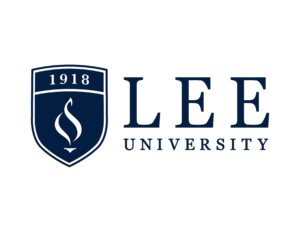 Lee University began as a small Bible Institute, the Church of God of Cleveland, TN in 1918. The school later became Lee College, with a Bible college and junior college on its current site, in 1948. In 1997, Lee made the transition from college to a liberal arts university.
Lee University is accredited by the Southern Association of Colleges and Schools Commission on Colleges. The School of Nursing is accredited by the Commission on Collegiate Nursing Education and is approved by the Southern Association of Colleges and Schools Commission on Colleges .  Degree programs within the College of Arts & Sciences include biochemistry, biological science, and health science. The School of Nursing offers a traditional track BSN program.
The learning experience at Lee University includes the development of critical thinking skills and the challenge of creative thought issuing from and empowered by a Christ-centered approach to education. This is the primary distinction within the field of scientific study that separates Christian education from the secular academic world.
9. Biola University
La Mirada, California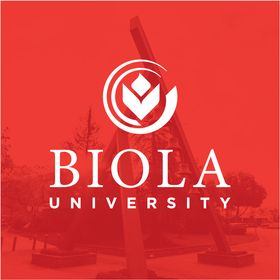 Biola University sits as an oasis amid the development of La Mirada between Los Angeles and Anaheim, California. The contemporary buildings offer a contrast to the nearby high density bedroom community and provide a respite from the bustle of local cities to foster an atmosphere of learning. The school was started as the Bible Institute of Los Angeles (B-I-O-L-A) in 1908. The institute expanded and included a Bible College by 1949. In 1959, the school moved to its current location. Biola became a university in 1981 and continues to grow.
Biola University is accredited by the WASC Senior College and University Commission. It has program accreditation from the Commission on Collegiate Nursing Education and the State of California Board of Registered Nursing.  The school offers a B.S. in Nursing. Biola's biological science programs offer you the knowledge and skills needed to study and appreciate God's creation at the organismal and bio-molecular level, preparing you for a range of health-related careers.
8. Houghton College
Houghton, New York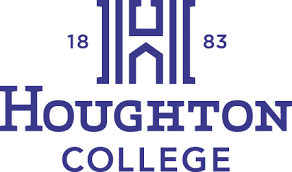 Houghton College  sits on the Allegheny Plateau, on the site of the former Caneadea Indian Reservation  Close by are the Portage Falls and Letchworth State Park, a popular State Park. Founded in 1883 by Willard Houghton, a local farmer who felt a call to "fix up the world" for Jesus Christ, Houghton College was launched under the care of the Wesleyan Methodist Connection. The College received its permanent charter in 1927; it achieved accreditation in 1935. 
Houghton is accredited by the Middle States Commission on Higher Education. Of the 45 bachelor's degrees offered by Houghton, 7 are biology-related and are listed below. According to the school, whether you wish to pursue research opportunities in public health or molecular biology, engage in a professional health care career as a doctor, dentist or physical therapist, or find your calling as a science teacher or lab technician, a Houghton degree in biology will prepare you well. Statistically speaking, one year after graduation, 100% of biology majors are employed or in graduate school. Houghton takes your unique blend of interests, talents, and abilities and helps you translate them into meaningful work that God has for you to do in the world.
7. Emmanuel College
Franklin Springs, Georgia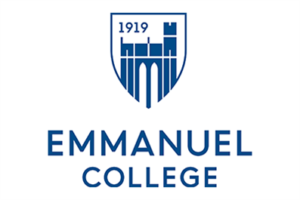 Emmanuel College is set in Franklin Springs, Georgia on a spacious, 150 acre rural campus. amid the mountains of northeastern Georgia, not far from the Chattahoochee National Forest.  George Floyd Taylor opened the doors of Franklin Springs Institute in 1919. The school shut down temporarily in 1931 due to the Depression, but reopened 2 years later as a high school and junior college. The school was given its current name in 1939. Emmanuel College is dedicated to intellectual, physical and spiritual growth within the context of a liberal arts education and an environment of Christian concern. A genuine devotion to the Creator enhances the acquisition of knowledge, for "a true understanding of all things must involve knowledge of His revealed purposes."
Emmanuel College is accredited by the Southern Association of Colleges and Schools Commission on Colleges and offers a wide variety of degrees.   The study of natural sciences is a study of creation – all of which point to the Creator. 
6. Westmont College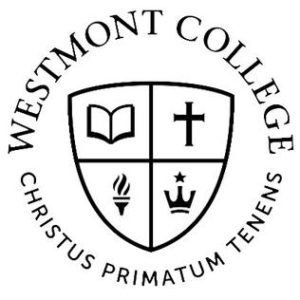 Montecito, California 
Westmont College is located in Montecito, California, not far Santa Barbara, on 125 acres  near Los Padres National Forest. The school was founded as the Bible Missionary Institute in 1937 by Ruth Kerr, owner of the Kerr Glass Manufacturing Company. It became the Western Bible College in 1939 and then was given its current name in 1940. In 1945, the campus was moved to its present location. 

Westmont College is accredited by the Senior College Commission of the Western Association of Schools and Colleges. Among its varied degree programs are several undergraduate degrees related to biology. 
5. Liberty University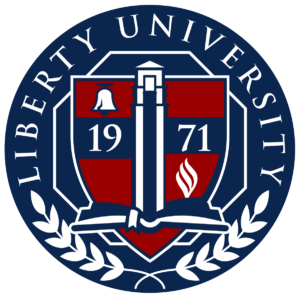 Lynchburg, Virginia 
Liberty University, in beautiful Lynchburg, sits on 7,000 acres near the Shenandoah Valley of Virginia. It is the nation's largest private non-profit university and the largest evangelical Christian university in the world. The school was founded by Jerry Falwell in 1971 as Lynchburg Baptist College. The school changed its name to Liberty Baptist College in 1976 and finally to Liberty University in 1984. 
Liberty University is accredited by the Southern Association of Colleges and Schools Commission on Colleges as well as the Commission on Collegiate Nursing Education and American Osteopathic Association Commission on Osteopathic College Accreditation. The University offers several biology-related degrees for both undergraduate and graduate. 
4. Messiah College
Mechanicsburg, Pennsylvania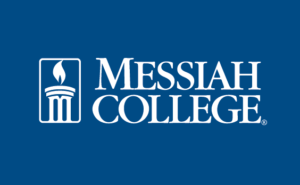 Messiah College is situated on a beautiful suburban campus in Mechanicsburg, Pennsylvania not far from the Capital City of Harrisburg.  Founded in 1909 as Messiah Bible School and Missionary Training Home by the Brethren in Christ Church, the school relocated to Grantham in 1911. It became a Junior College by 1921, and once 4-year programs were offered, the name was updated to Messiah College in 1951. Today the school is non-denominational, but it has not strayed far from early influences of Anabaptist, Pietist and Wesleyan holiness movements. 
Messiah College is accredited by the Middle States Commission on Higher Education as well as The Academy of Nutrition and Dietetics, Accreditation Commission for Education in Nutrition and Dietetics and the Commission on Collegiate Nursing Education.
3. Bethel University
Arden, Minnesota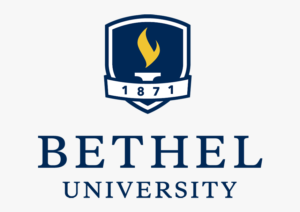 Bethel University is located in Arden, Minnesota just outside of Minneapolis on 200 acres of woodland along the shores of Lake Valentine. Bethel began in 1871 as a Baptist Seminary for Swedish immigrants in Chicago. In 1931, after having merged with Bethel Academy in St. Paul, Minnesota, the Seminary changed to Bethel Junior College. In 1947, the school expanded its academic offerings and was known as Bethel College and Seminary. After a move to its current location in 1972, the school again expanded and changed its name to Bethel University in 2004. 
Bethel University is accredited by the Higher Learning Commission—North Central Association of Colleges and Schools and offers a wide variety of degrees.
2. Grand Canyon University
Phoenix, Arizona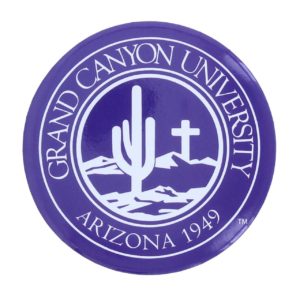 Grand Canyon University was founded in 1949 as a non-profit liberal arts school by Southern Baptists. In 1951 the campus moved from Prescott to its current home in Phoenix, Arizona. In 2004 the school was purchased by Grand Canyon Education, Inc and operated as a business (for-profit).  The school spent over $150 million in renovations to the campus, including the addition of an aquatics center. Additional renovation projects included a fitness & recreation center, classroom facility and a 7500-seat arena. 
Grand Canyon University is accredited by The Higher Learning Commission and is a State Authorization Reciprocity Agreements  Participant. The University offers several biology degrees, which are listed below.  There are also Science Degrees for Education: Biology Teacher Degree and Chemistry Teacher Degree; as well as Bachelor's in Biochemistry and Molecular Biology Degree and Bachelor of Science in Biomedical Engineering. 
1. Grove City College
Grove City, Pennsylvania 


Grove City College is situated on a beautiful rural campus in Grove City, Pennsylvania, just 50 miles north of Pittsburgh. Founded in 1876 as Pine Grove Normal Academy in Grove City, the name was changed to Grove City College in 1884. While founded under devout Presbyterian doctrine, the charter states that the school is open to qualified students "without regard to religious test or belief." 
Grove City College is accredited by the Middle States Commission on Higher Education and offers degrees in a wide variety of fields of study. 
Related Resources: