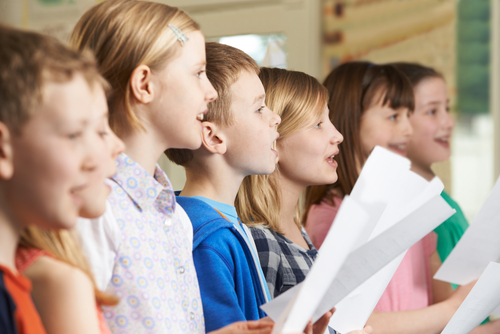 Jobs available with a children's ministry degree are highly flexible and provide many terrific benefits. Not only are these types of positions extremely satisfying, but they are also perfect for people who would like to make a positive difference in the lives of others. While there are several career options for children's ministry majors, the jobs described below are currently quite popular.
Youth Pastors
One of the most popular careers that are available to persons with a degree in children's ministry is that of a youth pastor. The main responsibilities of youth pastors are to implement and develop youth ministries by providing spiritual guidance to young persons. To be successful in this career, youth pastors must love working with children, be good role models for young people, and have a strong commitment to their church. Other tasks of youth pastors often include counseling troubled children, designing and overseeing Bible study programs, and organizing youth activities.
Bible School Teachers
Other jobs available for persons with a children's ministry degree are Bible school teachers. These positions are identical to youth pastors, but while youth pastors design and oversee Bible study programs, Bible school teachers are the ones who are directly involved with teaching the curriculum. Common tasks of Bible school teachers include teaching students passages of the Bible, answering any Bible-related questions that students may have, and teaching students how they can take what they learn from the Bible and apply it to their own lives.
School Counselors
Another terrific career available for people with degrees in children ministry involves school counseling. While school counselors can be found working in both public and private schools, those who are interested in youth ministry often choose to work in private religion-based facilities. According to statistics provided by the United States Department of Labor, positions in this field are increasing at a rate of about 10 percent. Common tasks required of these professionals include providing academic and religious counseling, helping students overcome social and behavioral problems, and teaching courses on such topics as bullying and study skills.
Missionaries
Becoming a missionary for children is another great career choice for individuals with a children's ministry degree. Missionaries for children provide valuable services to young persons in the United States and abroad sharing their faith and providing help where needed. Many missionaries work in underdeveloped countries offering religious instruction and partaking in such other tasks as assisting with disaster relief efforts, working in soup kitchens, assisting in health clinics, administering basic first aid, and helping build things such as temporary shelters and schools.
Related Resource: 25 Best Christian College and Universities in the South
Pediatric Patient Counselors
Also among jobs available for people with a degree in children's ministry are careers in pediatric patient counseling. Children in hospitals often experience great amounts of confusion and fear, especially those who are critically ill. Pediatric patient counselors work with young people to help calm their fears and anxiety. Sometimes referred to as pediatric hospital counselors, these professionals work in private and public hospitals providing personal and religious counseling to children with a broad range of ailments.
Conclusion
Children's ministry careers allow ministry graduates to combine their passion for religion and their love of children into one exciting and satisfying career. There are several jobs available with a children's ministry degree, and the five careers discussed above are some of the more popular positions available today.
Related Resources: