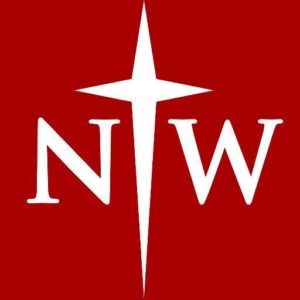 Degrees Offered at Northwestern College
Northwestern College appears in our ranking of the Top 10 Christian College Nursing Programs.
Northwestern College is a Christian College that offers an impressive number of degree programs, both on and offline. The school's degree options include bachelor's and master's degrees, as well as certificates. It has a number of pre-professional degrees that prepare students for careers in occupational therapy, dentistry, medicine and pharmacy to name but a few.
Students can also pursue degrees in art, history, exercise science, biology, political science, social work, theatre, business and marketing, translation and interpretation, worship arts and other subjects in the liberal arts and sciences. Additionally, NC has embraced online technology. As such, it offers students a number of online degrees, including physician assistant, nursing and athletic training.
Finally, Northwestern College has a number of adult learning classes that are designed for the pleasure and the training of adults who wish to continue their educational pursuits outside of a degree program.
About Northwestern College
As a Christian college, Northwestern College is committed to providing its students with a Christian education that emphasizes not only faith but public service. It was founded in the late 1800s in the Christian Reformed tradition. It is affiliated with the Reformed Church of America: The school's religious tradition stretches back to the 16th-century Protestant Reformation.
Originally, the school was called Northwestern Classical Academy. Members of the Reformed Church who had settled in Orange City, Iowa started the school. From the beginning, the school's mission was to promote the literature and science studies that were in harmony with the doctrines of the Reformed Church.
Eventually, the school became a four-year college that emphasized teacher training. By the mid-1960s, the school had approved and adopted a liberal arts curriculum in addition to its other programs. By 1970, the school had been granted full accreditation.
Today, the school gets nods for academic excellence. It also has an impressive athletic program: Since 2001, the Red Raiders have won seven national championships.
Additionally, Northwestern Students are encouraged to broaden their academic horizons even more by participating in programs, like study abroad. NC study abroad students will find study opportunities in Argentina, Belize, Costa Rica, France, Romania, Germany and Jordan to name but a handful.
The school also has a number of clubs and organizations that students can become involved with. Some of these organizations include the Pre-Vet Club, the Social Work Club, the Bridge Scholars, Intercultural Connection Interns, Project Serve, Summer of Service, A cappella choir, Jazz Band, Drama Ministries, and Women's Choir. Students, faculty, and alumni can also take advantage of the arts, theatre and athletic facilities on campus in their off-time.
Northwestern College Accreditation
The Higher Learning Commission, a regional accrediting body, provides Northwestern College with its accreditation.
Northwestern College Application Requirements
Northwestern College offers a number of degrees and the application process varies, depending on whether the degree is a bachelor's degree or a master's degree. The type of degree, meaning a campus-based degree versus an online degree, can change the application process.
Generally speaking, incoming students at the undergraduate level must submit their Northwestern College application form, high school or college transcripts, SAT or ACT scores, TOEFL scores (if they're international students) and a personal essay.
This next section covers some of the application requirements for some specific types of degrees, though students are advised to check with the department that they want to apply to in order to get the full details about the required application materials.
Directly below is information about how to apply to the school's online degree programs.
To apply for the Master of Education program, would-be graduate students at Northwestern College must have earned a bachelor's degree from an accredited college or university. They must have also kept a 3.0 GPA on a 4.0 scale. The school also asks for proof of a teaching license and the student's transcripts.
Students applying to the Bachelor of Science in Nursing are asked to have completed at least an associate's degree or provide NC with a hospital diploma. These students are required to send in their school's official transcripts and to provide Northwestern College with a copy of their nursing license. These students must also have at least a 2.7 GPA on a 4.0 scale.
Admission to the Bachelor of Arts in Early Childhood degree requires students to have completed an associate's or bachelor's degree from an accredited school. NC also requires official transcripts. Finally, students in this program must have earned a 2.5 GPA on a 4.0 scale in their previous studies.
Northwestern College has two on-campus programs: a Master of Science in Physician Assistant Studies and a Master of Science in Athletic Training.
To apply to the Physician's Assistant program, students are required to have completed a bachelor's degree and to have earned a 3.0 GPA in that degree. The school also requires students to have completed at least 500 hours of work in the healthcare field.
Additionally, future PA students must meet the school's technical standards and have completed the required prerequisite classes with a B- or greater.
The Athletic Training Program requires incoming students to have a baccalaureate degree and to have earned a 3.0 GPA in their undergraduate studies.
Students must have completed the required prerequisite classes and have completed 50 hours of training with an athletic trainer. For additional requirements, students are advised to connect with the school's Athletic Training Department.
NC also requires Athletic Training students to submit two letters of recommendation, to meet the technical standards of the degree and to submit TOEFL scores if they are international students.
Students who are interested in the school's endorsement and certificate options are encouraged to check the school's website for more details.
Tuition and Financial Aid
Tuition and fees for Northwestern College vary broadly, depending on the type of degree that the student is pursuing. Cost is also determined by the location of the degree, meaning that the cost for an online degree may be different than a campus-based degree.
Some students at Northwestern College are charged by the credit. The per-credit price ranges from $335 per credit to $750 per credit. The school also charges students a technology fee and a graduation fee. RN-BSN students are additionally charged for a certified background check and for liability insurance, which are $78 and $100 (approximately), respectively.
Other students are charged for tuition, which is just over $32,000 per year. Room and board expenses bump the total price up to over $41,000 per year.
NC applicants who wish to qualify for financial aid are encouraged to fill out the FAFSA. The school has a number of different financial aid opportunities, including grants, payment plans, private loans, TEACH Grants and TEACH Early Childhood Scholarships. Northwestern College students who need additional financial aid guidance should reach out to the financial aid office.
Related Resources: