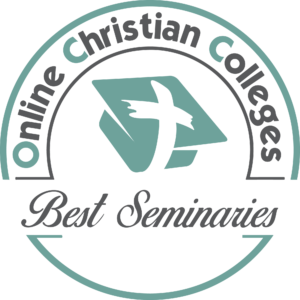 Each year, nearly 100,000 students choose to enroll in theological seminaries and divinity schools. Unlike traditional colleges and universities, few lists exist detailing which  are the  best and why. With this list, we're seeking to shine a spotlight on the best theological seminaries in the United States.
 There are many differences — subtle and otherwise — among theological seminaries, divinity schools, Bible colleges, and Bible institutes. This list includes schools of theology which are exclusively dedicated to educating students on scripture and theology to prepare them for academia, ministry, or ordination as clergy.
Asbury Theological Seminary
Wilmore, Kentucky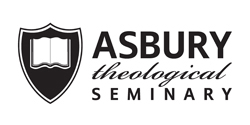 Asbury Theological Seminary is an approved institution of the United Methodist Church. But this top-ranked school attracts students from a number of different denominations and traditions. Asbury's strong curriculum stresses a mix of academics and spiritual formation, and students have a wide variety of opportunities for a well-rounded theological education. Prospective students will appreciate Asbury's top-notch faculty members. The current list of notable faculty members includes Dr. John Oswalt, Old Testament expert and author of 11 books, and Dr. Ben Witherington III author of more than 40 books and six commentaries.
Austin Presbyterian Theological Seminary
Austin, Texas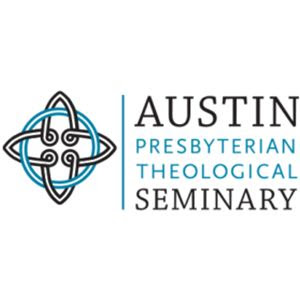 Austin Presbyterian Theological Seminary, founded in 1902, is one of 10 official Presbyterian seminaries in the United States. The seminary's beautiful 12-acre campus is located near University of Texas at Austin. Students have the option of dual enrollment between the two institutions. The seminary itself offers four degree programs, three master's degrees and one doctoral degree. Master's degree students take a variety of interesting classes including:
Church history
worship
preaching
pastoral care
Students are also expected to graduate with a competency in at least one Biblical language. M.Div students are required to complete a practical internship before graduation.
Baylor University's George W. Truett Seminary
Waco, Texas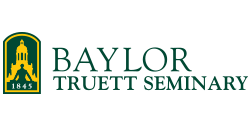 In recent years, the George W. Truett Seminary at Baylor University has matured into one of the best theological seminaries in the United States. Its reputation has attracted a number of excellent faculty members and some large donations. Theological students at the Truett Seminary have lots of opportunities for a well-rounded education. One is Truett's selection of unique cross-disciplinary experiences. For example, students can take one-of-a-kind classes like Sociology of Religion, Church-State Studies, and American Religious History, among others.
Biola University's Talbot School of Theology
La Mirada, California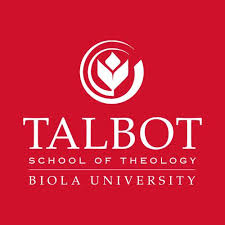 Biola University has a long history of providing quality religious education. After all, Biola is actually an anagram for Bible Institute of Los Angeles. Though Biola remains one of the top-ranked Christian universities in the country, those seeking a seminary education may be better suited for Biola's Talbot School of Theology. Talbot strives to educate students in conservative Evangelical theology. The rigorous curriculum emphasizes Biblical inerrancy and pre-millennialism. It's  especially strong in categories such as Biblical exposition, apologetics, and philosophy. Talbot's Philosophy of Religion and Ethics degree program is one of the foremost in America. Some of Talbot's well known alumni include R. Kent Hughes, John MacArthur, and Josh McDowell.
Boston University School of Theology
Boston, Massachusetts

Though it's officially affiliated with the United Methodist Church, Boston University School of Theology is widely known and respected for the interfaith dialogue on campus. Professors at the seminary come from a variety of religious backgrounds, including Christians, Muslims, and those of Jewish faith. Perhaps, then, it's not surprising that School of Theology graduates commonly pursue careers in ecological justice, peacemaking, social work, and interfaith dialogue. Founded in 1839, Boston University School of Theology is the alma mater of such well known figures as Dr. Martin Luther King, Jr., Norman Vincent Peale, and Andy Crouch.
Church Divinity School of the Pacific
Berkeley, California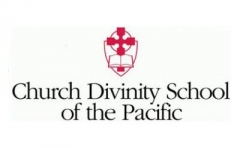 Founded in 1911, Church Divinity School of the Pacific is one of only nine Episcopalian seminaries in the United States. It's the only one in the Western U.S. This divinity school is best known as a place of training for clergy and lay leaders interested in Anglican ministries. It offers a variety of degree programs and certificates. Students also have the option of pursuing an online Master of Theological Studies degree, or working towards a concurrent M.Div/M.A., which takes fewer than four years to complete.
Dallas Theological Seminary
Dallas, Texas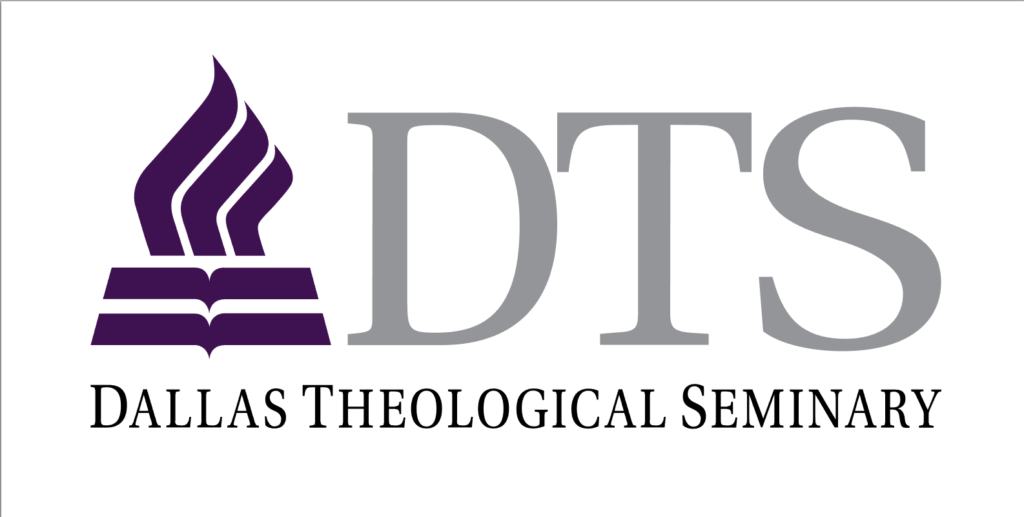 School Profile
Top-ranked Dallas Theological Seminary is well known for popularizing dispensationalism which is the division of the Bible into seven distinct historical periods. Though such a view was practically unheard of before Dallas, dispensationalism has since become a large part of many seminary cultures and curricula. Still, students studying at Dallas Theological Seminary receive a quality education taught from many Evangelical theological perspectives. In fact, Dallas's curriculum uniquely combines both M.Div and Th.M degrees. Thus, all students graduate from Dallas Theological Seminary with an extra year of classes under their belts.
Denver Seminary
Littleton, Colorado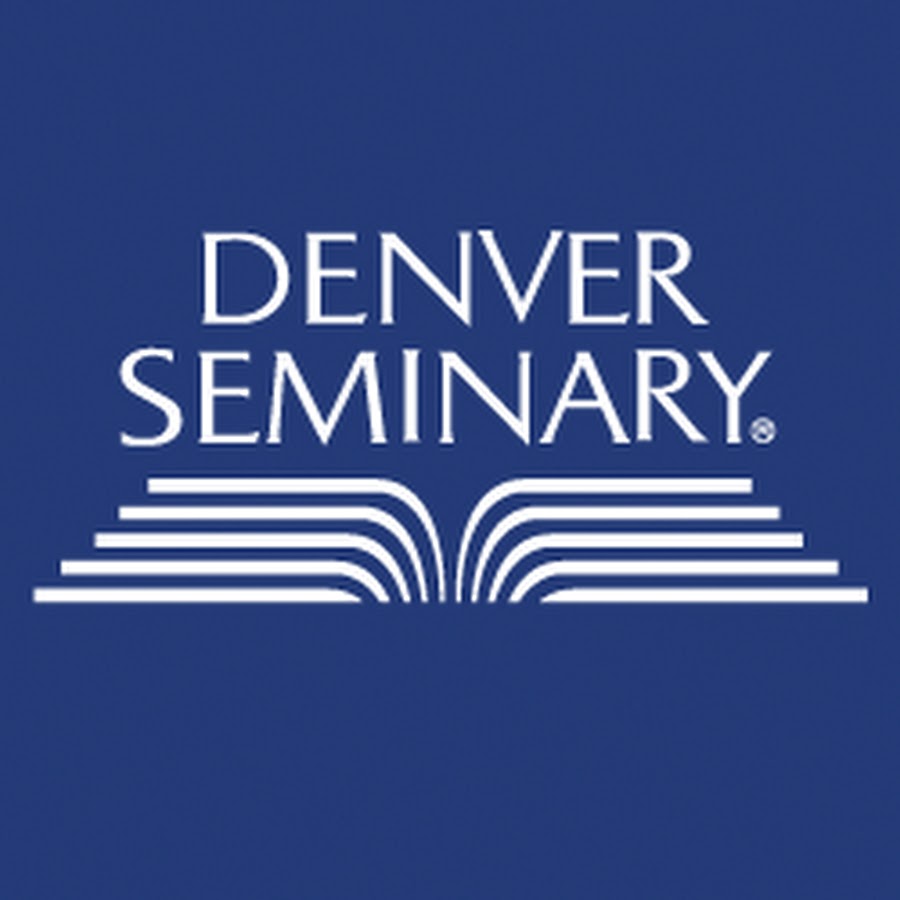 Denver Seminary in Littleton, Colorado seeks to teach its approximately 900 students a "vibrant evangelicalism" and offers a "freedom to think within the limits laid down in scripture." The non-denominational, grad-level seminary enjoys a strong academic and evangelical reputation. Training and mentoring are both vital elements of Denver's curriculum, regardless of which of four master's degree a student chooses to pursue. The seminary's main campus is located in Denver with extension campuses in Washington, D.C. and Texas.
Duke Divinity School
Durham, North Carolina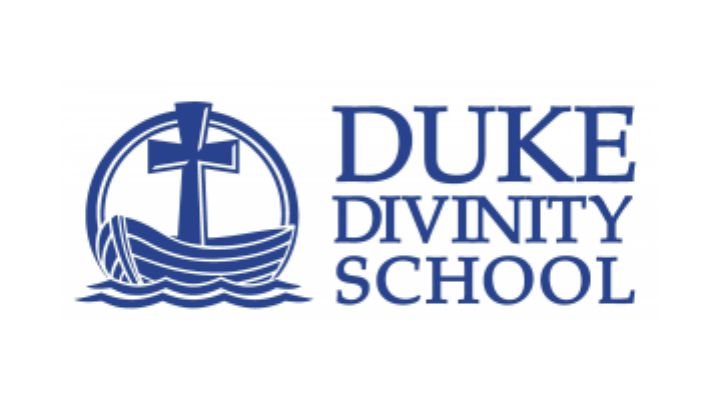 School Profile
With its beautiful campus, impressive list of resources, and huge academic reputation, Duke Divinity School is consistently ranked among the best theological schools and seminaries. Despite a Methodist heritage, Duke appeals to a wide variety of denominations, and both mainline Protestants and Evangelicals. It has a ton to offer students, including plenty of enrichment opportunities for a well-rounded theological education. The academics are rigorous, and are especially well known for its apologetics and Narrative Theology. Some of Duke's most eminent alumni include Paul Griffiths, Amy Laura Hall, Stanley Hauerwas, and Warren Smith.
Emory University's Candler School of Theology
Atlanta, Georgia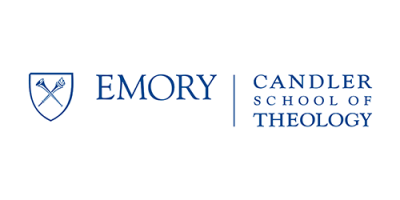 School Profile
Emory University is home to the Candler School of Theology, another of the best theological schools and seminaries in the country. Theological students, many of whom enroll at Candler for the school's strong Master of Theology program, will study on one of the most beautiful campuses in the country. Candler has the second largest theological library in America. It also has the distinction of holding the largest collection of original Reformation works. Candler tends to be more politically liberal than most other seminaries. It has hosted a number of impressive visiting professors, including Jimmy Carter, the Dalai Lama, Salman Rushdie, and Desmond Tutu.
Fuller Theological Seminary
Pasadena, California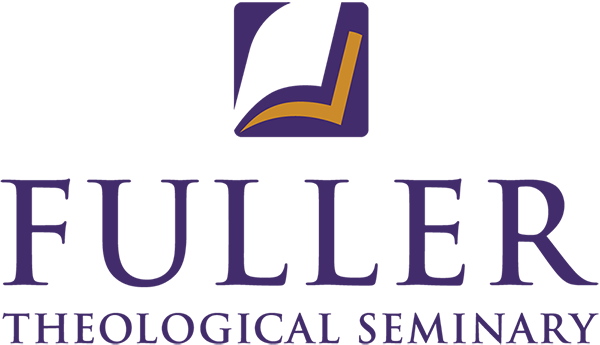 School Profile
Fuller Theological Seminary in Pasadena has been called "the most influential" Evangelical school in the country. That's a pretty big statement, but at the very least, Fuller is known for its high-quality theological training. As a non-denominational seminary, Fuller attracts a larger range of theological traditions than just about any other seminary on our list. Fuller's large and active student body represents some 90 countries and 110 denominations. Fuller even offers a Korean-language Master of Divinity degree program in response to its large population of Korean students. Fuller Theological Seminary is a popular choice for aspiring Christian pastors, evangelicals, and theologians. Its long list of successful alumni includes Bill Bright, John Piper, and Rick Warren.
General Theological Seminary
New York, New York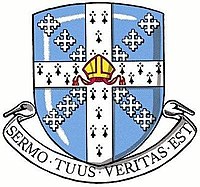 School Profile
As the oldest Episcopalian seminary in the United States, General Theological Seminary has sought to "educate and form leaders for the church in a changing world" since its founding in 1817. Located in Manhattan's Chelsea neighborhood, the seminary tends to espouse moderate-to-liberal values when it comes to moral and theological issues. As such, General Theological Seminary is a popular alternative to some of the more conservative seminaries. Students take classes on a beautiful campus, the highlight of which may just be the library. It's  a "magnificent treasure of books, manuscripts, records, and source material for the study of the life and thought of Christianity." General Theological Society also hosts the extremely popular Paddock Lectures. Named after Benjamin Henry Paddock (class of 1852), the lecture series features speeches by leading theologians. In the past the series has included such names as Diogenes Allen, Joseph Hall, and William Temple.
Gordon-Conwell Theological Seminary
South Hamilton, Massachusetts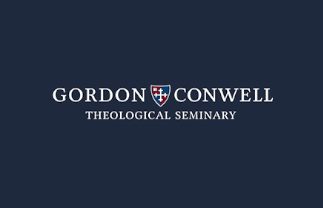 School Profile
As one of the largest Evangelical seminaries in the world, Gordon-Conwell Theological Seminary is hugely influential. Its been at the forefront of Evangelical interfaith dialogue since its founding. Gordon-Conwell is known far and wide for providing its students with an excellent Biblical education. Seminary students have access to the major research center that is Boston University, and can even pursue a joint doctoral program between the two institutions. A few of Gordon-Conwell's notable alumni are Mark Dever, Kevin DeYoung, Tim Keller, and Woodrow Kroll.
Knox Theological Seminary
Ft. Lauderdale, Florida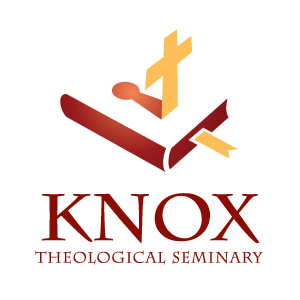 School Profile
Knox Theological Seminary was founded in 1989 by Dr. James Kennedy, the former pastor of Coral Ridge Presbyterian Church. Kennedy named the seminary for John Knox, the 16th century Scottish reformer. However, the school is quick to point out that it is not a denominational institution. Since its establishment, Knox has solidified itself as a theological seminary with a well-known and respected faculty with plus challenging academics. Though Knox is open to students of all denominations, those who choose Knox are most often interested in the Reformed perspective.
Liberty Baptist Theological Seminary
Lynchburg, Virginia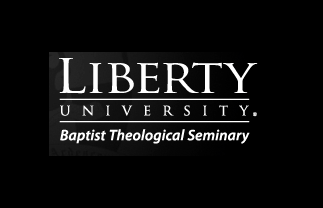 School Profile
Liberty Baptist Theological Seminary is associated with Liberty University, the largest Evangelical Christian university in the world. So it's not  surprising that Liberty's seminary is huge. Between the Lynchburg, Virginia campus and the popular online program, the seminary has 60,000 students around the world. Though Liberty Baptist Theological Seminary is technically Baptist, it attracts students from various denominations.
Moody Theological Seminary and Graduate School
Chicago, Illinois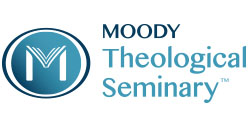 School Profile
Known also as Moody Bible Institute, the Moody Theological Seminary and Graduate School was named for Dwight L. Moody, one of the most effective Evangelists of the 1800s. Moody is well known as a theologically conservative, Biblically literal seminary. Its long list of graduates includes thousands of people now ministering around the world. The Moody online program is very popular among full-time pastors. Its main campus is located in Chicago. Students also have the opportunity to obtain a Moody education on  campuses in Spokane, Washington, and Plymouth, Michigan.
Pittsburgh Theological Seminary
Pittsburgh, Pennsylvania
School Profile
Pittsburgh Theological Seminary is an exciting graduate seminary that's involved in quite a few unique and thrilling initiatives. These include a Church Planting Initiative, World Missions Initiative, and a Metro-Urban Initiative. The latter assists in various urban and public issues. Students studying at the seminary's gorgeous East Liberty campus may choose from a long list of master's degree programs. Pittsburgh's curriculum is based on the Reformed tradition, and is heavily scripture based. Students also have access to more than 300,000 volumes in one of the largest theological libraries in the tri-state area. Some of Pittsburgh Theological Seminary's notable alumni are Neil M. Stevenson, Ralph Watkins, and Fred 'Mister' Rogers.
Princeton Theological Seminary
Princeton, New Jersey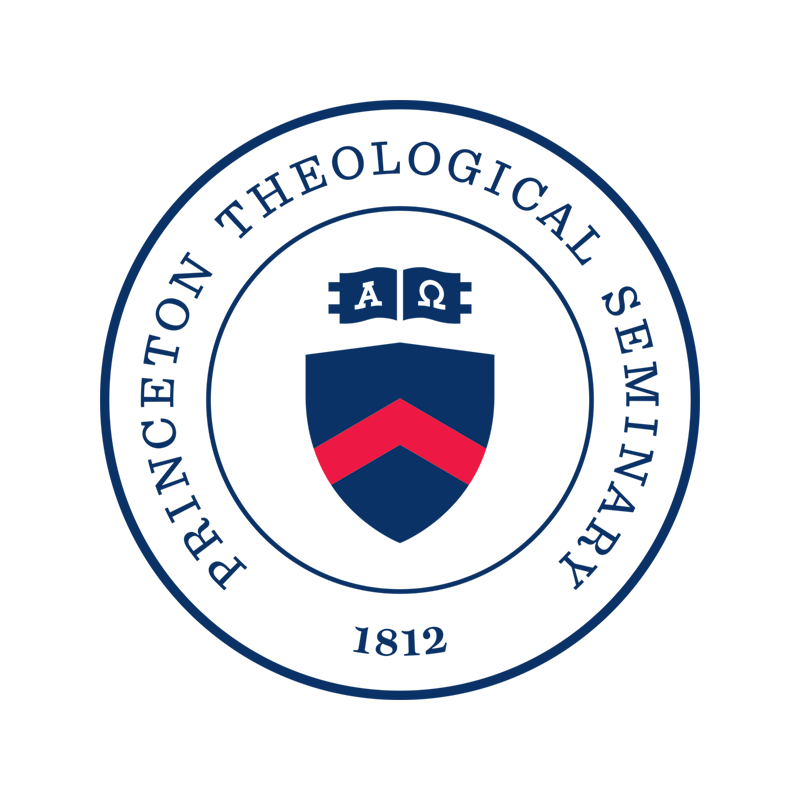 School Profile
Like Princeton University, Princeton Theological Seminary is one of the most famous, most respected institutions in the world. Although it's officially affiliated with the Presbyterian Church, students come from all denominations to study theology at Princeton's advanced level. Admission into the Seminary is very selective. Enrollment is kept intentionally small at only about 500 students total. It has:
a world-class curriculum
beautiful campus
top professors
Students have access to the Seminary's massive theological library, the second largest in the world after the Vatican.
Sacred Heart School of Theology
Franklin, Wisconsin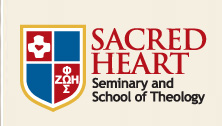 The all-male Sacred Heart School of Theology in the suburbs of Milwaukee is the largest Catholic seminary in North America. Though the Master of Arts degree program and popular ESL program (aimed at missionaries) are both open to the laity, Sacred Heart specializes in preparing men for priesthood. The seminary is especially popular among men over age 30 who are considering leaving the lay life to become priests. Sacred Heart's approximately 150 students are trained via a rigorous curriculum and gain a solid base knowledge of Biblical doctrine.
San Francisco Theological Seminary
San Anselmo, California

San Francisco Theological Seminary is a graduate seminary affiliated with the Presbyterian Church. The seminary's curriculum is grounded in the Reformed tradition. Students may choose to pursue:
a Master's of Divinity
a Master's of Arts in Theological Studies
or a Doctor of Ministry
The seminary also offers various graduate-level diplomas, certificate programs, and dual programs with nearby U.C. Berkeley. Speaking of Berkeley, seminary students have access to many of the university's resources, including the Flora Lamson Hewlett Library, the main library of the Graduate Theological Union.
Southeastern Baptist Theological Seminary
Wake Forest, North Carolina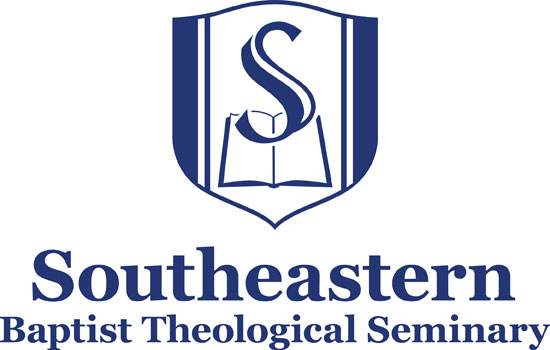 Not only is Southeastern Baptist Theological Seminary one of the best seminaries in the country, it is consistently ranked as the top Southern Baptist seminary in the U.S. Besides the rigorous academics, students are often drawn to Southeastern because of its reputation for encouraging freedom of thought and promoting contemporary church trends. Both of these appealing characteristics are likely due to the campus presence of the L. Russ Bush Center for Faith and Culture. It has been widely credited with fostering a great campus-wide sense of community.
Southern Baptist Theological Seminary
Louisville, Kentucky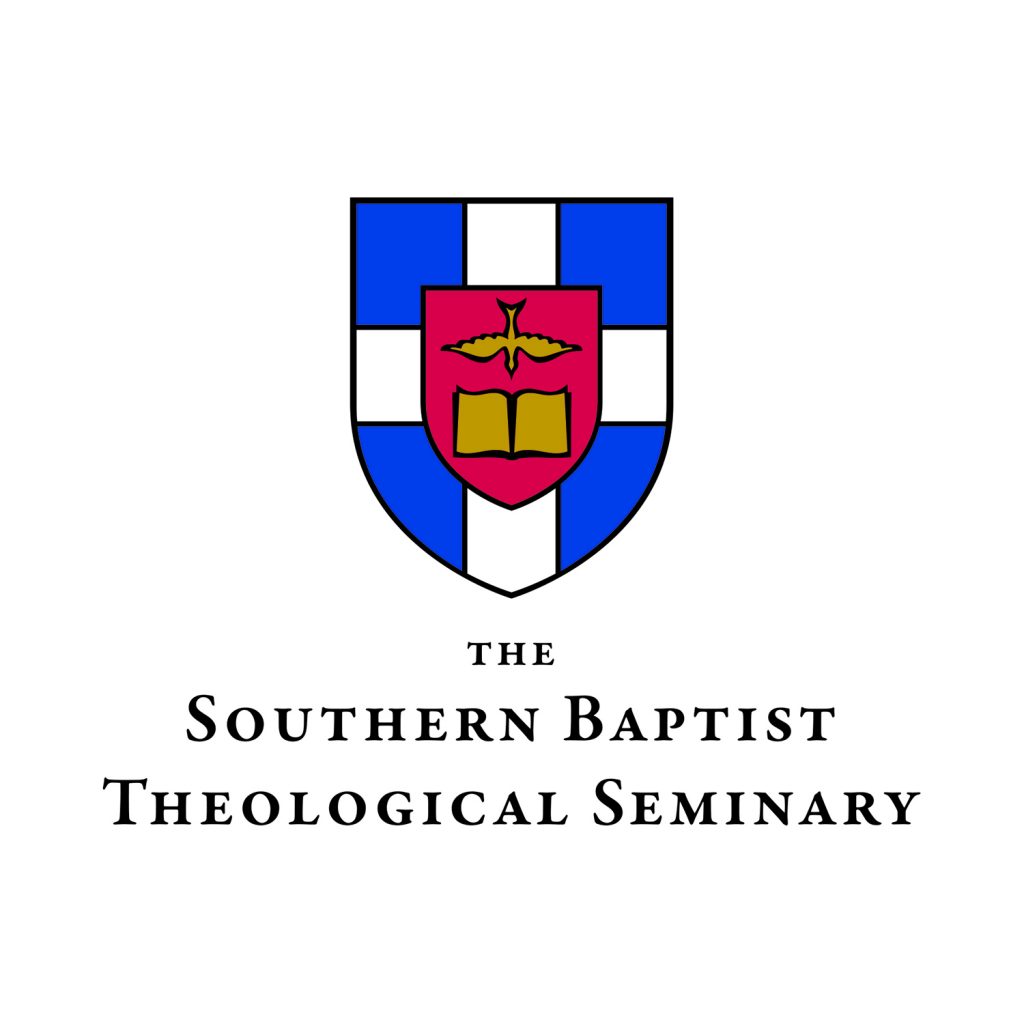 Southern Baptist Theological Seminary in Louisville, Kentucky is the largest seminary in the United States. It's the flagship institution of the Southern Baptist Convention, though students representing myriad denominations make up the student body. Thus, this seminary is extremely influential. Since its founding in 1859, Southern Baptist Theological Seminary has worked to uphold the same Biblical principles and academic rigor for its approximately 6,000 students. The seminary is well known as a bastion of conservative theology. Both the professors and students tend to value inerrant authority of scripture, a creationist understanding of Genesis, and respect for church history.
Southern Evangelical Theological Seminary
Matthews, North Carolina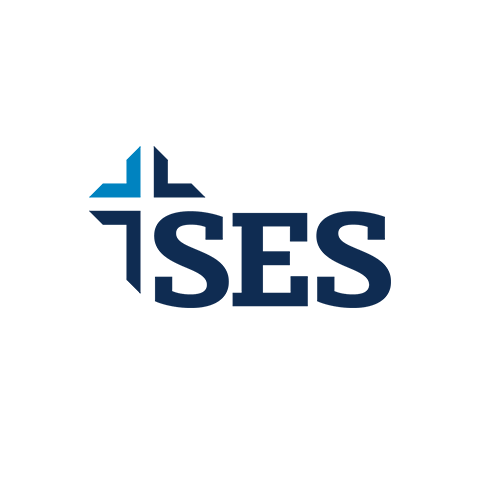 Founded in 1992, Southern Evangelical Theological Seminary is one of the newer seminaries mentioned here. Still, its spot on our list of the Best Theological Seminaries in the United States is well deserved. Southern was founded by Norman Geisler, the author of a four-volume book on systemic theology, and is rooted in Geisler's ideas. As such, the curriculum is especially strong in Classical and Evidentialist Apologetics. Unique amongst seminaries, Southern Evangelical Theological Seminary also offers a dual enrollment for high school students.
Trinity Evangelical Divinity School
Deerfield, Illinois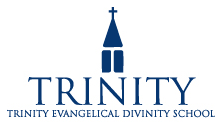 When it was founded, Trinity Evangelical Divinity School was operated by the Evangelical Free Church, a small community with roots in Sweden. Today, it's one of the largest Evangelical seminaries in the country — and one of the most denominationally diverse. Twelve hundred students, including 150 Ph.D. students, receive a well-rounded religious education at Trinity. The curriculum is especially strong. It's well known for its classes on church history and Old and New Testament scholarship. Students also take a number of classes on non-Western perspectives. Finally, one of Trinity's most appealing features is its strong missions focus, which many students take part in.
United Lutheran Seminary
Gettysburg, Pennsylvania and Philadelphia, Pennsylvania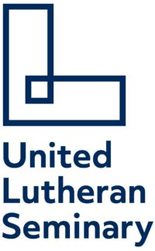 United Lutheran Seminary was officially founded in 2017, the result of a merger between two of the oldest Lutheran seminaries in the United States. Twenty-eight denominations are represented among the student body. Six different master's degree programs and one doctoral program are offered. The main purpose of the seminary, however, is to train pastors, chaplains, deaconesses, and missionaries as church leaders. Students have the option to study at either of the seminary's picturesque campuses, and can be assured either way that they are learning at one of the country's very best theological seminaries.
The University of Chicago Divinity School
Chicago, Illinois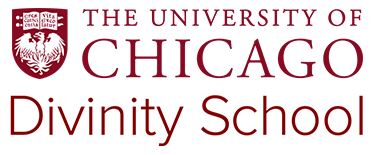 According to the National Research Council, The University of Chicago Divinity School is the #1 school in the United States for religious education. Though founded as a Baptist institution, Chicago's divinity school is interfaith. In fact, while much of the school's population is Christian, it also attracts those of nearly every other religion, from Buddhism to Hindu. This divinity school also produces more theological professors than any other institution.
Vanderbilt Divinity School
Nashville, Tennessee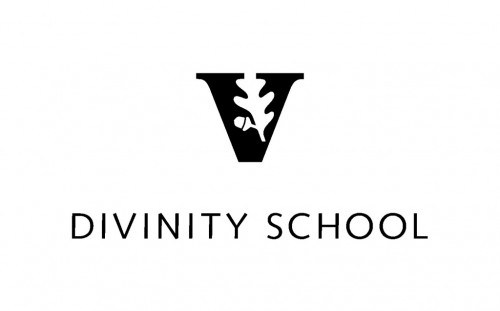 Vanderbilt Divinity School consistently ranks among the top theological seminaries in the United States. It's always at the top of lists ranking mainline Protestant schools. Vanderbilt's strong academic reputation ensures students get a well-rounded education. It's also known as a major research center so students have myriad opportunities not available at the average seminary. Though technically not affiliated with any particular denomination, Vanderbilt trains many United Methodist ministers, plus ministers for Disciples of Christ, African-American Baptist, and United Church of Christ.
Wesley Theological Seminary
Washington, D.C.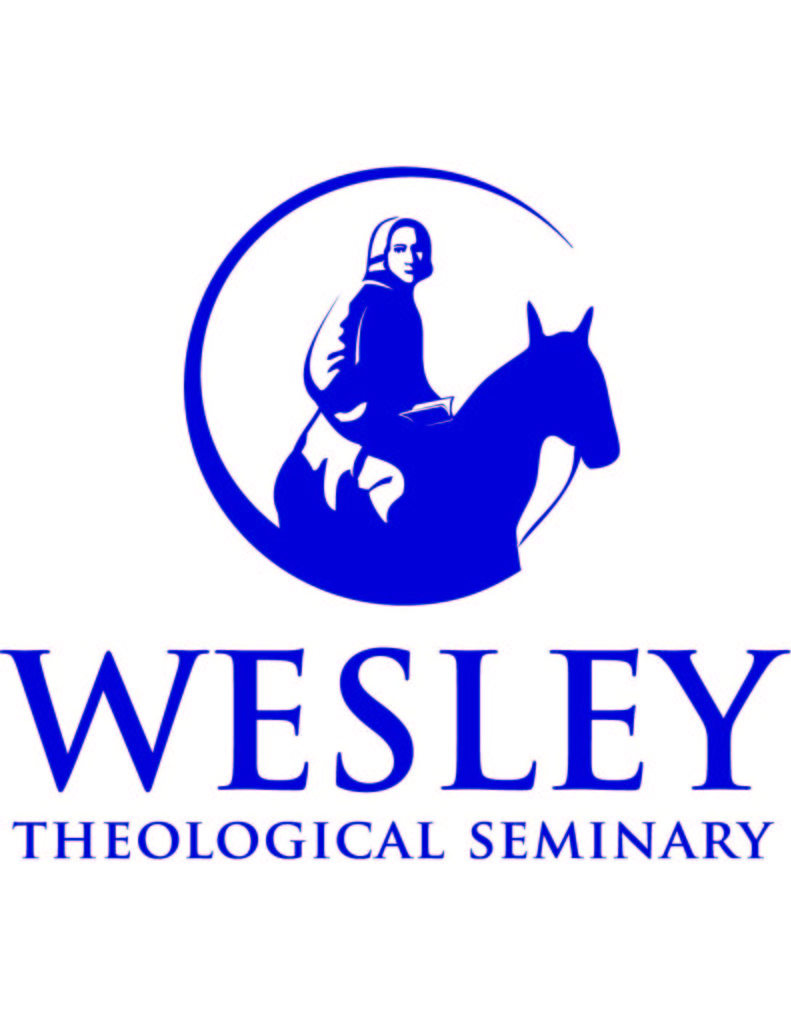 Attending seminary at Wesley Theological in Washington, D.C. comes with some unique advantages and opportunities. Founded in 1882, Wesley is affiliated with the United Methodist Church. It offers a curriculum and culture consistent with mainline Protestantism. Despite this affiliation, of Wesley's approximately 500 students, 38 denominations are represented. Students can choose from a variety of master's and doctoral degrees. Wesley also offers a valuable dual degree with nearby American University. Students can earn both a Master of Theological Studies and a Master of Arts in International Peace and Conflict Resolution. Wesley also plays host to the National Capital Semester for Seminarians. Through this unique program, students from partner seminaries can come to D.C. for a semester to experience first hand the ways in which theology interacts with public policy.
Westminster Theological Seminary
Glenside, Pennsylvania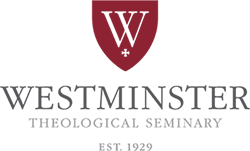 Pennsylvania's Westminster Theological Seminary was founded as an alternative to Princeton during the turbulent time in which seminaries across the country were bitterly divided by the modernism vs. fundamentalism debate. Westminster is closely tied to the Orthodox Presbyterian Church. It's well known for its strong curriculum in Apologetics, and has even advanced its own brand of Apologetics called pre-suppositionalism. Seminary students who choose to attend Westminster know they're learning at one of the most innovative seminaries in the country. For example, it was Westminster professors and grad students who first codified the Leningrad Codex, now used for all Bible softwares. Some of Westminster's well known alumni include Tim Keller, George Marsden, Carl McIntire, and Vern Poythress.
Yale Divinity School
New Haven, Connecticut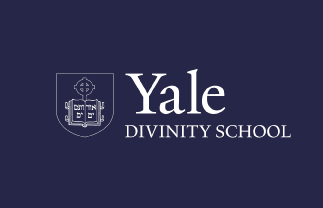 Not only is it one of the best theological seminaries in the country, Yale Divinity School is also one of the oldest. Though it's closely affiliated with the Episcopal Church, Yale's curriculum is officially non-denominational. Its curriculum is well known for its interfaith narrative theology. Definitely worth mentioning is the Divinity School's library, which houses the world's largest collection of primary sources by Jonathan Edwards, theologian and former Yale president.
By OCC Staff
August 2019