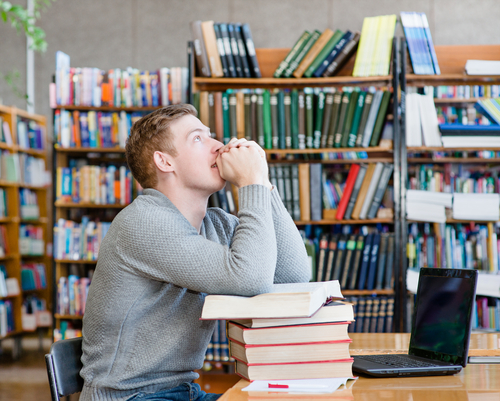 If you are one of the many students considering going to a faith-based university or college, you may have seen the acronym ABHE and wondered what it stands for. The organization designated by those letters is the Association for Biblical Higher Education. It is a nationally-recognized accrediting entity that establishes standards of excellence for Bible schools and colleges and for Christian liberal arts universities.
History of the Organization
The ABHE says the movement toward Christian higher education in Bible schools began in the late 1800s. In 1882, Nyack College was founded followed by Moody Bible Institute in 1886 and Tyndale University College and Seminary in 1894. Initially, the schools were intended as training institutes for missionaries and ministers, but soon they began to offer liberal arts courses as well. The Accrediting Association of Bible Institutes and Bible Colleges was formed in 1947 to address the need for quality education. After a couple of name changes, the organization took on its current title in 2004 to include Canada. Today, Bible-based colleges and universities must still require a core of theological or Bible classes, but many also offer professional studies. Education at these schools doesn't necessarily lead to occupations within the church, but the goal is for any career to have a Biblical foundation.
The ABHE Today
There are more than a thousand Bible schools and colleges in the United States and Canada. Of these, 200 are either affiliated with, or accredited by, this organization. The accrediting commission consists of 14 representatives of member schools and three appointed public officials. It is recognized by the Council for Higher Education Accreditation as a "national faith-related accrediting agency." It has also been recognized by the US Department of Education since 1952. Accredited schools must adhere to a set of educational standards but must also affirm common core Christian beliefs annually, according to Wikipedia.
What are the Accrediting Standards?
Although many programs have separate standards of excellence, there are several which are common to secular and to Biblical schools alike. The schools seeking accreditation must have a "clear and distinctive purpose." They must also have "ascertainable goals" and the resources to meet the goals. These resources include things like facilities, students, libraries, finances and others. They must also have developed procedures that ensure they will strive for "integrity and efficiency." They must have a program of continuous self-evaluation and assessment and plan for improvement. The schools have to also meet other accrediting standards. Schools complete a self-evaluation packet and submit it to the organization along with a request for an accreditation visit.
What does the Future Hold?
Biblical schools are evolving. Many are adding libraries, awarding certificates; Associate, Baccalaureate and Graduate degrees and becoming members of professional organizations. They are attaining credibility in the academic world. Increasingly, faculty members have terminal degrees and the schools are building global perspectives through international presences and study. Many are also seeking secular in addition to faith-based accreditation. Still, the root of these schools is the permeation of Biblical foundations and principles into secular as well as church careers.
ABHE Membership
ABHE allows schools to join its ranks in one of three membership levels. The Commission on Accreditation Membership accepts schools that meet all eligibility standards and those that plan on seeking full accreditation. It also offers something called associate membership, which goes to religious schools that have K-12 programs. This can increase the chances that graduates get into colleges with ABHE accreditation. Associate membership goes to a small number of post-secondary schools in the United States and some schools in Canada too. With the organization's affiliate membership, schools that do not have any other type of accreditation can join. These schools must have a license to operate in a specific state and agree to follow the organization's Tenants of Faith.
Core Values
According to the ABHE, the organization has six key values that it views as important. The first of those is spiritual engagement, which the organization believes means following the Holy Spirit and using religion daily. Integrity is another key value and one that the ABHE asks members to practice as they spread the word of their faith. The stakeholder value refers to the resources and services that are available to all members. It also has an innovation value that it uses to look at new ways of creating and designing as well as a team synergy value is which all team members are treated with respect. ABHE also has a professional excellence value that includes the programs it offers for schools and individuals.
Annual Meeting
The Association for Biblical Higher Education holds an annual meeting that all members can attend. It usually takes place around the end of September. Those who attend can connect with their peers through small workshops and group sessions. Multiple exhibit halls are set up to help teachers and administrators meet with suppliers who make the products that their students need. The annual meeting includes some guest speakers and programs designed to inspire those in the audience. ABHE makes it easy for visitors to make travel arrangements through its website. It offers help for those who want to stay at the hotel where the meeting takes place and maintains a list of nearby hotels. Guests can also find out about hotel shuttles that will take them right to the meeting.
Tenants of Faith
Before seeking accreditation from the organization, a school must agree to follow the Tenants of Faith. This document is available as a PDF form on the official website. It lays out the six tenants that the organization and its associated schools must follow. The form asks the school's president to sign the bottom of the form and date it before returning it. Those tenants include statements to show that the school believes the Bible is the Word of God and that salvation only comes from the Holy Spirit. It also states that resurrection is possible for believers.
ABHE Complaints
The ABHE Commission on Accreditation is responsible for investigating complaints lodged against member schools and organizations. Anyone can file a complaint in writing and send it to the organization's head office in Orlando, Florida. Once the organization receives a complaint, it's responsible for seeing whether it is valid. If it determines the validity of a claim, it will register either a Level One or Level Two violation. A Level One violation gives the school 10 days to respond and make any necessary changes. Those found guilty of a Level Two violation have a full 30 days to make the changes that they need.
Bible Knowledge Exam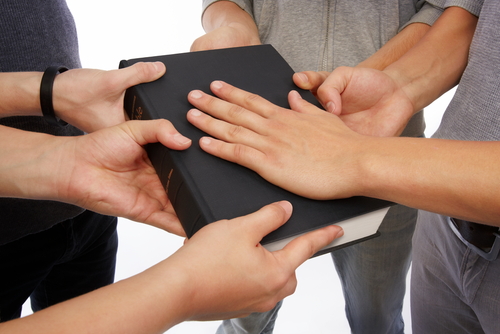 As a way to test the knowledge that students gain in school, the Association of Biblical Higher Education now offers a Bible Knowledge Exam. In August of 2020, ABHE moved this exam to a new website that helps students more easily take the test. ABHE asked Bible experts to submit more than 200 questions and narrowed their responses down to the 125 questions that are now on the exam. Not only does the exam help schools track the knowledge and performance of their students, but it lets ABHE see how well those schools train students in religious studies.
Evaluation Team
To make sure that members are worthy of accreditation and that they should keep their accreditation, ABHE created an evaluation team. Team members are responsible for visiting schools and making sure that they meet and maintain all eligibility standards. To become a member of this team, an individual must watch six extensive videos and go through online training. They'll learn more about the eligibility standards and how to prepare for a campus visit. The training includes sessions on both distance education and graduate schools too. ABHE offers in-person training every year in February too as well as a refresher course for those who already joined the team.
Evaluation Visit
Most forms of accreditation last for 10 years. Before the period ends, a school must apply to maintain its accreditation and make sure that it follows the guidelines of the accrediting agency. ABHE does the same thing for its schools through evaluation visits. The organization's website lays out all the schools that the team will visit each year and the dates of those visits. This includes both new schools seeking accreditation and those that need to affirm their accreditation status. Evaluation visits can also take place if a school received one or more complaints and is in danger of losing its accreditation.
Probation and Action
During an evaluation visit, the ABHE team may find that a school violated the Tenants of Faith or did not meet the basic requirements for accreditation. When this occurs, the organization will issue a public letter. The letter is available both on the website and through press releases. It details the problem(s) found and what the school must do as well as the action that the organization took. This often involves one-year probation. As long as the school does everything that ABHE asked and makes any required changes, the probation period will end.
ABHE Job Board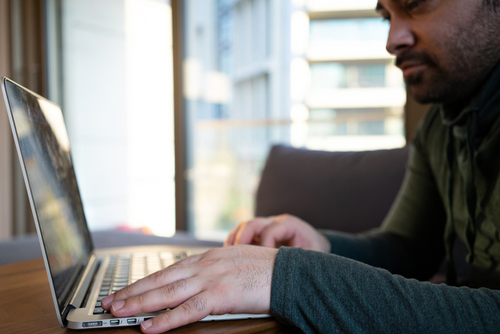 The Association for Biblical Higher Education understands the difficulties associated with finding positions in religious higher education, which is why it has a job board. Only available online, the job board offers benefits for both job seekers and those with open positions. Job seekers can sign up for an account and upload a resume that shows their education and professional experience. Employers can view resume to find potential candidates and pay a small fee to list an available job. The ABHE Job Board includes part-time and full-time work and temporary and freelance positions. Students can use it to find internships too.
Knowledge Center
Through the ABHE Knowledge Center, members get free access to helpful articles on different topics. This area is also open to those who subscribe to the site and pay an annual fee. It features various topics that users can click on to learn more about certain subjects such as fundraising and marketing. Many topics are useful for schools and educators, including articles on how to measure academic success and what to look for in college applicants. Some articles focus on a Christian worldview and what it means to students and professionals.
Blog Resources
ABHE looks for blogs that address topics its members will find helpful or interesting and shares those sites online. This guarantees that the available information is suitable for members. 4ThoughtLeaders is a blog maintained by the ABHE President. He uses the four decades of experience that he has to discuss topics ranging from how to engage students in the Bible to religious leadership. Mark A. Griffin runs a different blog that looks at the performance of HR professionals and how they can use their religious beliefs while working in the secular world. There is even a blog that provides tax tips for members.
ABHE Webinars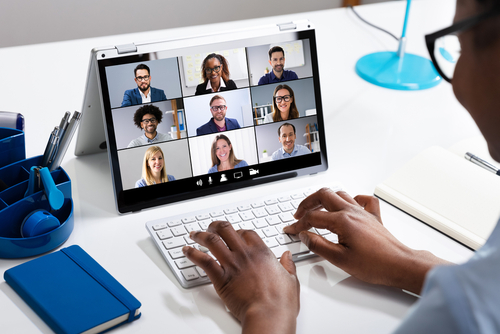 Executive leadership training is available online through ABHE in the form of webinars. These seminars typically last for a few hours or less and include professionals talking about their experiences and offering tips for students and those in the professional world. Those hosted in the past remain online for up to a year and allow members to watch the webinars as many times as they would like. Members can also sign up for an upcoming webinar and watch it at the same time that others do. ABHE also gives members the option of saving their favorite webinars in the cloud.
Delta Epsilon Chi
ABHE is one of the only religious accrediting organizations in the world that has its own honors society. Called Delta Epsilon Chi, it recognizes alumni from accredited schools and also adds new members at the end of their senior years in college. College seniors must have a minimum grade point average of 3.3 to join and show that they have strong leadership skills and moral character. Alumni need to demonstrate strong moral character and leadership skills as well as showing intellectual or academic achievement since leaving school. ABHE will only accept alumni who graduated more than a decade before their nomination.
The nomination process for the society takes place every year. Institutional members can nominate both current students and alumni, but they need to submit their nominations by the first week of the last semester. ABHE limits the number of nominations accepted each year to only 7% from a specific school. Schools are also only allowed to nominate one former student every year. ABHE will accept up to three alumni nominations each year but typically accepts more current students than former students. Students accepted into the Association for Biblical Higher Education Delta Epsilon Chi honors society receive custom awards that show they are members.
Because of the increase in educational opportunities offered at Christian schools, there must be a concerted effort to ensure that those schools adhere to the same standards of academic excellence as secular institutions. The core of all Christian education, however, is still the permeation of Biblical values and principles into secular as well as church careers. That core, in the evolution of Christian education, ensures the continued value of accreditation by the Association for Biblical Higher Education.
Related Resources: