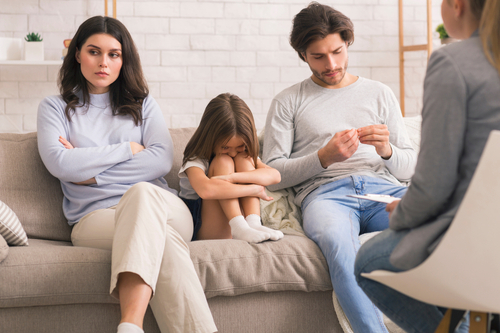 If you want to get a degree in pastoral or family counseling, there is no time like the present. Family counseling refers to a type of counseling that involves problems that affect the family, including divorce or children acting out in school. Pastoral counselors typically work for churches and as pastors and ministers. They counsel families and couples who need help and emphasize the importance of faith and religion. Before you can work in any of these fields, you need to get your degree.
Apply for College
Before you apply for the first college that will help you get a degree in pastoral or family counseling, you want to compare campuses. Look at the ranking of the school and any awards it received, ensure that it has accreditation from a counseling organization and examine the general reputation of the school. Many students find it helpful to look at reviews written by former students of not only the school itself but also its professors and programs.
Undergo Training
Most counseling positions require that students have a graduate degree in the field and a certain number of hours spent training in counseling facilities. According to U.S. News & World Report, graduate students must work for a minimum of two years in a clinical setting during which a professor or licensed counselor supervises their work. Students also need to pass a licensing examination in their state before working as a pastoral or family counselor. Those with more experience in the field can earn as much as $75,000 a year as a counselor.
Take Counseling Courses
To get a degree in pastoral or family counseling, you must take counseling courses. Those interested in pastoral counseling often take classes at a private college with a religious affiliation. These programs showcase the importance of using faith when guiding families and working with children. The counseling courses that you take better prepare you for working with clients in clinical settings. Many schools offer interview practice courses, which place students in small groups and let them practice asking questions and answering questions from a client's perspective. You'll also take courses on the ethics of counseling, various treatment methods and how to get responses from clients to your important questions.
Gain Experience
Whether you want to work in a church, a private practice or for a nonprofit organization, you need to get more experience in the field. As an undergraduate, it's important that you seek out an internship during your third or fourth year in the program. You might work at a counseling center on campus, behind the scenes at your church or for an organization devoted to the Christian faith. Doing just one internship shows you what you can expect when you work with clients later.
Conclusion
Pastoral and family counselors often focuses on the importance of the family unit. They work with couples dealing with topics ranging from infidelity and unemployment to trust issues. To get a degree in pastoral or family counseling, you need to start with applying to a program that appeals to you and end when you do work in a clinical setting or gain experience through an internship after completing your studies.
Related Resources: