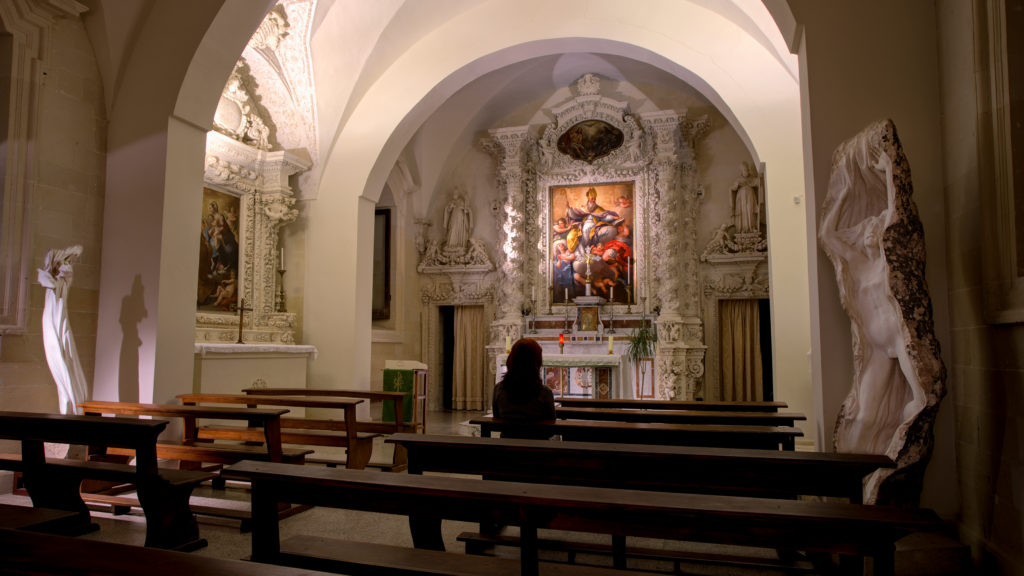 Deciding to become a church pastor is a unique calling. It is a leadership position with immense responsibilities. Some of these responsibilities include:
• Performing weddings, funerals, and baptisms
• Overseeing church activities, committees, and functions • Planning community outreach events
• Managing and overseeing church staff and volunteers
• Assisting with church finances
• Giving sermons and providing spiritual leadership
Christians are called to serve others in some capacity according to their abilities, but a calling to become a pastor is seen as a divine calling. In many cases, this calling comes in a dream, a vision, or an internal voice that beckons someone to answer the call to serve as a pastor. This calling demonstrates a strong Christian faith. Many are called, but only a few people answer the call.
Qualifications
Pastors in all Christian denominations must meet certain education requirements. They also must meet personal and moral character requirements and have some experience working in ministry. Those who work in ministry usually do so on a volunteer basis or they may receive a small stipend while they are attending a seminary. Some ministries that a person can choose from including Children, High Schoolers, Young Adults, Outreach, Music, and Hospitality.
Qualifications to become a pastor can be found in various passages in the Bible, especially in the New Testament. 1 Timothy, James, Titus, the Book of Acts, and other letters and books in the Bible have passages that describe the character and duties of pastors and church elders. Southern Baptists, Methodists, Lutherans, and other Christian denominations have additional requirements that are unique to each denomination. You need to have a firm understanding of your denomination's requirements as you start your journey to becoming a pastor.
The Benefits of Attending a Seminary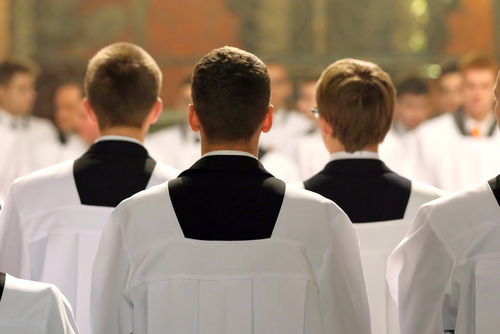 Seminary programs are long academic endeavors. It can last anywhere from two to four years based on the seminary and program you choose. You should know that seminaries require in-depth spiritual reflection, a personal commitment to God, and a thorough understanding of the Bible.
Post-graduates will find enrolling in a seminary is beneficial if they are definitive about their vocational calling to serve in a religious congregation. It is not uncommon for people to attend a seminary or divinity school when they hear the call to ministry at an older age. Seminaries fulfill the Biblical qualifications needed to become a member of the clergy. For example, the Catholic Church requires male students to complete at least a Master of Divinity to become ordained priests.
Seminary degrees unlock careers for theologians, pastoral counselors, Biblical historians, church planters, and religious teachers. A common misconception about being a clergy member is that they must take a vow of poverty. Taking a vow of poverty is not necessarily true. Clergy members can earn an annual salary that is equivalent to what a K-12 teacher can make. According to the Bureau of Labor Statistics, an average clergy salary is around $55,190.
Pastors of large or mega-churches can make much more than this, while pastors at small churches can earn less money. It is not uncommon for pastors at smaller churches to supplement their income with a second job. A degree in Theology, Biblical Studies, or some other religious-based degree can open other career opportunities for pastors in fields such as K-12 education in public or private schools, college or seminary professorships, social work, law, or psychology.
How Long is Seminary School?
Are you wondering how long is seminary is and whether it is worth it? The answer depends on the type of degree you want and the seminary you attend. If you attend seminary on a part-time basis, then it will take you a long time to complete your degree than if you attend seminary on a full-time basis. It will also take you longer to complete a doctoral degree than if you only get a bachelor's degree.
Some seminaries may require you to be placed in a church as an intern or go on a mission trip after finishing coursework but before you graduate. You may spend one or more years writing a dissertation if you are pursuing a master's or doctoral degree in Theology, Biblical Studies, Pastoral Studies, or Ministry.
Ordination
After you complete your studies at a seminary and receive a degree, the most important step you can take is to become an ordained minister. Churches in many Christian denominations require their pastors to be ordained ministers. A degree from a seminary shows you are a dedicated student and can demonstrate a level of expertise in the faith. Ordination requires you to demonstrate an exceptional level of spirituality, character, and a higher moral center than the laity.
The process of becoming an ordained minister usually takes seven to eight years to complete. Every denomination has different ordination requirements. You will need to talk to the leaders at your church and do some research on the denomination's ordination requirements.
This process usually includes working as an associate pastor for at least five years and obtaining a master's or doctoral degree in Divinity or Theology from a seminary. Other steps include:
• Meet with the church committee, declare your candidacy, and begin the formal application process
• Complete background checks, pastoral interviews, and psychological evaluations, and ministry evaluations
• Discuss your faith, doctrine, theology, and future ministry plans to multiple committees within the denomination
• Schedule an ordination ceremony when you meet the qualifications and get committee approval
Ordained ministers have a high standing in many communities. They are often called upon to be a comforting voice in troubling times. Government leaders, business leaders, and professional athletes often use ordained ministers as spiritual advisors. It should be your goal to become an ordained minister, and it starts with getting a seminary degree.
Online and Flexible Degrees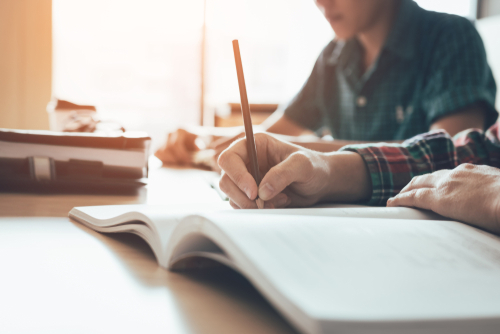 The traditional classroom experience is the mainstay of seminary education. Some seminaries offer online or flexible degree programs designed for people who are balancing their studies with family duties and full-time careers. Many of these degree programs are hybrid programs where you can attend classes online for most of the school year, and other parts of the school year will include periods of on-campus residency.
Many online and flexible seminary programs allow students to study part-time by taking only one or two classes a term. You may be able to complete an online or flexible master's degree program in one or two years, but it may take three to four years to complete the degree program while studying part-time. Online theology master's degree programs offer you plenty of flexibility, yet these programs have the same academic expectations and follow the same curricula as in-person programs.
Credit Hours
Program requirements and individual courses in North American seminary institutions are typically described in terms of credit hours. A three-credit-hour course normally requires three "contact" or classroom hours. Credit hours assume that you will spend at least three hours studying and doing homework for every contact hour in the classroom.
For example, if a class meets for one hour a day for three days a week, then this three-credit course requires a time investment of 12 hours per week over a 16-week semester. A course load of four classes per semester is considered a full-time course load in all programs because this will require a time commitment of 48 hours per week. Some programs will allow students to take five courses in a single term as an "overload." Many programs will permit you to enroll as a part-time student and take fewer courses per semester, but it will take you longer to complete the program.
Master of Arts and Master of Theology Degrees
Many colleges and universities offer M.A. degrees that require between 48 and 60 credit hours depending on the program. These credit hours can include regular courses, independent studies, and thesis supervision hours. Most M.A. degrees are designed to be completed within two years of full-time study. However, students studying part-time or attending summer programs may arrange to take a reduced course load over a longer period to accommodate their other responsibilities such as career and family.
A master's degree from a seminary usually requires more credit hours than an M.A. degree from a college or university. A master's degree requires 60 to 90 credit hours depending on the seminary. Most seminaries will accept a bachelor's degree in any field of discipline, and you do not have to have a bachelor's degree from a Bible college or a religious university. Graduate-level studies at a seminary are rigorous, so you need to have a strong knowledge of the Bible, your faith, and theology.
Doctoral Degrees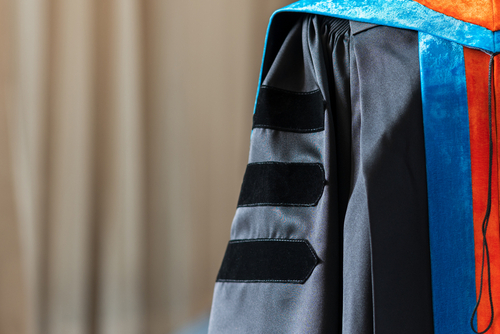 Many seminaries also offer doctoral degrees. Seminaries can offer several doctoral degree programs for you to choose from, including:
• Doctor of Philosophy or Theology (Ph.D. or Th.D.) – focuses on studying advancing Christian scholarship
• Doctor of Education (Ed.D.) – focuses on developing leaders in religious educational institutions and church education ministries
• Doctor of Missiology (D.Miss.) – focuses on mentoring and teaching missionaries
• Doctor of Ministry (D.Min.) – develops leaders in church ministries
A doctoral degree from a seminary typically requires up to 36 credit hours beyond a master's degree. It can take two or three years of coursework followed by exams. Then you will need to do a dissertation, which can take another two to three years. Be sure to check the specific credit hour requirements before you enroll in a doctoral degree program at a seminary.
Standard Admission Criteria at Seminaries
There are several requirements for students to enter a seminary. Every seminary has different admission criteria based on the degree program. However, all seminaries require 120 or more semester credits for bachelor's preparation. Baccalaureates from regionally accredited U.S. colleges and equivalent foreign institutions are always needed. Doctoral programs typically require a previous graduate degree, such as the Master of Divinity. Prerequisite courses in the Bible and theology are usually required.
Seminary entrants may need to be fluent in English plus one other Biblical language like Hebrew or Greek. Most seminary programs seek strong academic merit with a minimum 2.50 GPA or higher. Many seminaries request post-grads to take the Graduate Record Exam and have combined GRE verbal and quantitative scores above 300. Seminaries also recruit men and women who demonstrate a strong faithful and moral character. Recommendations from church leaders are often mandatory for admission to a seminary.
Tips for Finding an Accredited Seminary
What do excellent seminaries have in common? They are all accredited, and you should only look to attend an accredited seminary. Accreditation is a voluntary review process conducted by an independent third-party organization. Accreditation shows that seminaries have gold standard teaching methods to train religious workers. Unaccredited seminaries may have questionable teaching practices, or they may be scams that offer degrees that are not accepted as legitimate.
Most U.S. and Canadian seminaries are accredited by the Association of Theological Schools (ATS). Located in Philadelphia, this agency has 274 member seminaries that represent all Christian denominations from Protestant to Orthodox. The Association for Biblical Higher Education (ABHE) is another accreditor in Orlando that has 150 approved seminary members from Alaska to Florida. The Transnational Association of Christian Colleges and Schools (TRACS) is a Virginia-based nonprofit that accredits 85 members, such as the Virginia Beach Theological Seminary and Lutheran Brethren Seminary. Many online seminaries are nationally accredited by the Distance Education Accrediting Commission (DEAC).
Financial Aid Available to Seminary Students
Seminary students need to budget for 24 months or more for seminary expenses. Fortunately, seminaries offer many forms of financial aid besides student loans to cover costs. Scholarships, grants, and fellowships provide free money to reduce seminary degree prices. Funded for $2.6 million, the Evangelical Lutheran Church in America (ELCA) has a February 14th deadline to apply for the Leaders Full-Tuition Scholarship. The Presbyterian Church U.S.A. offers 120 Presbyterian Study Grants worth up to $5,000 each for full-time Master of Divinity majors at qualifying seminaries. The Knights of Columbus awards several $2,500 Seminarian Scholarships to men pursuing the priesthood with ecclesiastical approval.
Many mainline Protestant churches of all denominations and Catholic churches provide financial aid to staff members and volunteer leaders to attend seminary. Financial aid packages include scholarships, grants, and fellowships. In some cases, a church may cover the tuition for every year you attend a seminary on a full-time basis. If you are on staff at a church or a student intern, ask your senior pastor or other leaders in your church if the church or an affiliated organization offers any financial aid to attend a seminary.
Degree completion times vary with the type of degree you are seeking. You can choose a seminary program that fits your needs and schedule. A little research and planning can help you answer the question, "How long is seminary?"
Related Resources: