5 Benefits of Earning a Degree in Education at Christian College
Career versus Calling
Diversity
Safe Haven
Networking Opportunities
Financial Considerations
Individuals looking to seek a degree in education have more opportunities than ever before, ranging from online-only universities through prestigious brick-and-mortar Ivy League institutions. One consideration students sometimes consider is whether or not they should attend a Christian college or university, wondering what benefits of studying education at a Christian college might hold for them.
1. Career versus Calling
While a secular college might have students focus on a career, some Christian colleges see things differently. Dr. Rick Ostrander told Forbes that Christian institutions often see a student's path as a calling, rather than simply as a career. Many Christian colleges place a strong emphasis on providing a complete education, including a background in theology and philosophy. This helps students have a broader educational scope upon graduation.
2. Diversity
What if a student isn't a Christian? Does that mean attending a Christian college would not be worth their time and money? Far from it. Secular students or students of a different religious faith attending a Christian college or university will be exposed to other students who might not think or believe the same things they do. This can lead to open discussions about the differences they have in worldviews as well as highlight the similarities they also share. USA Today reported that Christian students answering a survey dealing with issues such as climate change and global warming shared many of the same worries and concerns as their secular counterparts.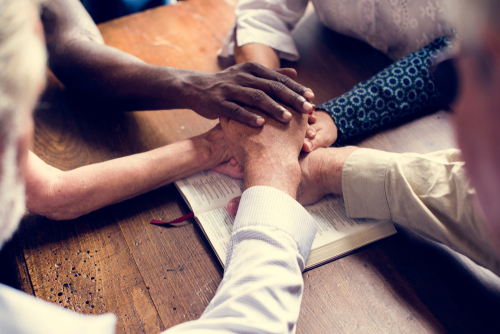 3. Safe Haven
One of the benefits of studying education at a Christian college for students who identify themselves as Christians is finding a haven within the campus confines. Christian colleges often have strict guidelines on acceptable behavior and strong limits as to what kind of off-campus activities are condoned. Also, students attending a Christian college have reported less outside distractions, allowing them to focus more on their academic needs.
4. Networking Opportunities
Studying education at a Christian college provides an opportunity to plant networking seeds as a student that can achieve fruition in the future. Businesses that identify with Christian values and which choose to be affiliated as Christian often look favorably upon those job applicants who share the same values and beliefs and who might share a common educational background.
Related Resource: 50 Best Christian Graduate Schools Online
5. Financial Considerations
While it's true that some Christian colleges cost as much as some of the more prestigious secular institutions, a large number of them have lower tuition rates. Many of them also offer tuition assistance programs that are supported by their alumni. The reasoning behind the lower rates and tuition assistance programs is simple: these Christian colleges and universities place a strong emphasis on sharing their values and beliefs with as many individuals as possible.
In the end, it's important for each prospective student to carefully consider all options before deciding upon a college to attend. While secular universities might hold a certain appeal, the benefits of studying education at a Christian college present opportunities a student attending elsewhere might not discover.