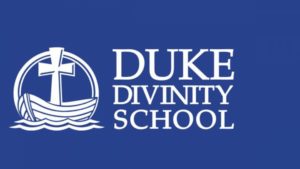 Degrees Offered by the Duke Divinity School
Duke Divinity School appears in our ranking of the 30 Best Theological Seminaries in the United States.
The Duke Divinity School is a division of Duke University that offers theology programs for graduate and post-graduate students. Students can choose from four graduate degree programs, including a Master of Divinity and a Master of Arts in Christian Practice. The divinity program is the flagship major at the school and asks students to take an in-depth look at religion. Students take six semesters of classes that include Christian Theology, Christian Ethics and Practicing Theology in Ministry. Students in the Christian Practice program will take courses such as Introduction to New Testament, Introduction to Old Testament, Introduction to Church History and Spiritual Formation.
Also available is a Master of Theology, which the school designed for students who are practicing ministers or want to work in the ministry. It includes eight courses and requires that students earn a B or higher in each class. Near the end of the program, they have the choice between doing a thesis or taking a comprehensive exam. The school recommends that students who want to go onto a doctoral program choose the Master of Theological Studies program instead. It features eight core courses and eight electives along with a thesis requirement.
Three dual degree programs are open to graduate students too. Two of these include a Master of Divinity. Students can earn that degree along with a Master of Social Work (MSW) or a Master of Public Policy (MPP). The MSW program requires that students take classes at the University of North Carolina – Chapel Hill and offers a shuttle bus to take them to that campus. MPP students will take classes through the Duke University Sanford School of Public Policy. The school also offers a joint theological studies and Juris doctorate program that allows students to study religion and law.
Duke also offers two doctoral programs: a Doctor of Ministry and a Doctor of Theology. The theology program asks students to take two years of classes and spend the third year working on a dissertation. Divinity majors enroll in a hybrid program that includes five residency sessions. Each session lasts for one week and includes seminars and special programs that students complete on the Duke campus. The Duke Divinity School also offers a certificate in theology and health care for students who want to use their faith as they work with patients in the health care industry.
About the Duke Divinity School
Duke University is one of the best colleges in the United States. Located in Durham, North Carolina, the university has multiple divisions and branches such as the Duke Divinity School. Established in 1926, is was the first graduate school at the university. James B. Duke donated money to the university in 1924 to create a new divinity school. Before opening this branch, the city was home to Trinity College, which offered training programs that allowed Methodist preachers to take classes for free. The Duke Divinity School is a new version of that college that has an affiliation with the United Methodist Church. Despite that affiliation, the school accepts students from other religions.
The school has a strong reputation for its teachings in narrative theology. A professor at the school began teaching this concept in the 1970s. Multiple programs at the school receive funding through the Duke Endowment, including scholarships for preachers from rural areas and programs for Hispanic students. The Duke Divinity School campus is home to the Bishop W. Kenneth Goodson Chapel, which seats more than 300 guests.
Duke Divinity School Accreditation Details
Though the Duke Divinity School is part of Duke University, it has different accreditation than the university does. The school has accreditation from the Commission on Accrediting of the Association of Theological Schools (CAATS) to offer degree programs to students in the United States and Canada. This accreditation covers the programs available for graduate and doctoral students.
Duke Divinity School Application Requirements
Duke encourages students to take a look at all the available programs to decide which one is right for them before they apply. The early application deadline for all programs is November first. There is also a priority deadline of January 15, which is the same deadline for students seeking financial aid. Students who do not need financial aid can apply by the final deadline of April 15. Duke has just one deadline for all its doctoral programs, which is December 15.
To apply, students must create an application account online through the Duke OneLink system. This will link their accounts to one of their social media pages. The school can access their pages to make sure that the student meets their standards. Students will add the contact information for their references to the application, which allows the school to contact those references and ask for a letter of recommendation. The school's programs ask for one to three letters of recommendation. They will pay a $45 application fee once they complete the application and then submit their required documents. Duke asks for unofficial transcripts, a resume and a statement of purpose.
Tuition and Financial Aid
The total cost of attendance at the Duke Divinity School starts at $25,150 per year, which is what students in the Master of Divinity program pay. The cost can rise to $40,820 per year for students in the theological doctoral program. A $194 fee covers the government, activity and ministry fees charged by the college. Students pay a separate fee of $880 per year for the student health fee. Duke offers health insurance packages for students that start at $3,535 per year. Students can pay extra to purchase coverage for their children or spouses.
More than 99 percent of Duke Divinity School students receive more than $6.6 million in financial aid every year. Rural fellowships go to students who live in rural parts of North Carolina and have leadership experience. Students who need field experience can sign up for funding programs that pay them $9,100 a year for their fieldwork. As they do internships, they can get more than $27,000 from the school every year. Hispanic and Latino students can apply for scholarships through the Hispanic House of Studies, which are full-tuition scholarships. Duke Divinity School primarily offers financial aid in the form of scholarships and fellowships to help students graduate without owing thousands in student loans.
Related Resources: