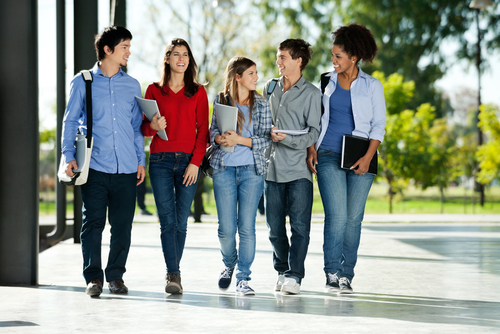 The Association of Theological Schools (ATS) is an accrediting agency that is designed to benefit communities of faith and promote the enhancement of theological academic programs. The Association accomplishes this through periodically reviewing member schools, executing research projects and providing resources and publications. The Association has over 250 school members and is quickly expanding as more and more students and organizations recognize the value of theological degrees.
Accreditation Basics
The Association works with a sister organization called the Commission on Accrediting of ATS to accredit educational institutions. The Commission on Accrediting of ATS, commonly referred to as the Commission, is officially acknowledged by the Department of Education and the Council for Higher Education Accreditation (CHEA). The Commission approves degree programs based on the Educational Standard and Degree Program Standards and accredits higher learning institutions based on the General Institutional Standards. The Board of Commissioners, who run the Commission on Accrediting of ATS, are elected representatives from member schools who are usually ministry practitioners and recognized public figures. The Commission approves graduate level theological degree program. Because the Commission does not accredit Bible colleges, they do not accept membership requests from undergraduate-level programs.
Accreditation Standards
The Commission on Accrediting of ATS' accreditation standards includes academic areas such as faculty, curricula, spiritual practices, student resources, executive governance and financial support. These standards encourage schools to meet common goals among theological programs. The accreditation standards positively impact future ministry leaders because their accredited degrees reduce doubts of congregations while also increasing personal confidence and broadening ecclesiastic knowledge. Potential students should note that only seminaries that are ATS-accredited are eligible for federally subsidized student loans. Graduating from an ATS-accredited seminary will give graduates better flexibility if they choose to pursue a doctoral degree because most educational organizations do not accept degrees or classes from unaccredited schools. In order to maintain accreditation, schools engage in peer evaluations with the help of accreditation committee members.
Resource: Does Accreditation Matter When It Comes to Christian Colleges?
Membership Eligibility Requirements
Any theological graduate school located in Canada or the United States that offers professional degrees may apply for membership. The programs offered range from ministry leadership to divinity studies to Jewish faith-based degrees. Schools must demonstrate their openness to the rich community of theological faiths by cooperating with other member schools, participating in theological associations and embracing theological diversity. Schools are expected to be in operation for at least three years and have at least one group of students who have successfully graduated. The college must have an adequate number of qualified professors who work full-time teaching graduate level theological programs. This normally includes approximately six to 10 full-time faculty members. All admitted theological students must hold accredited baccalaureate degrees.
Conclusion
As part of the accreditation process, the Association of Theological Schools requires applying member schools to complete self-evaluations. These are documented processes of self-inspections. These self-studies motivate schools to evaluate the strengths and weaknesses of their programs. This is noted for helping schools improve institutional planning, fine-tune academic standards and services related to library, finances and administration.
Related Resources: