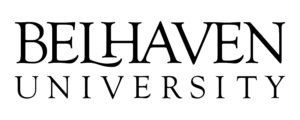 Degree Programs Offered at Belhaven University
Belhaven University appears in our ranking of the Top 50 Online Christian Colleges for Future Missionaries.
With 70 different degree programs available to students based on the majors and concentrations that they choose, Belhaven University offers academic programs for all types of undergrads. Those programs include Bachelor of Arts, Bachelor of Science and Bachelor of Fine Arts options. BFA programs include a major in theater with concentrations in acting and musical theater. Students can also get an arts degree with a major in theater and a concentration in ministry theater, general theater, or theater and dramatic acting. The university offers several music programs for undergrads, including programs in vocal and choral music and worship leadership music. Undergrads can also major in social work, English, dance, elementary education, chemistry, business administration and biblical studies among others.
Graduate students can enroll in 14 different degree programs, but they have even more options because many of those programs offer concentrations too. The Master of Business Administration (MBA) program has concentrations in finance, leadership, health administration, sports administration, human resources, and public administration. Students in the Master of Science in Leadership program can pick from concentrations in public administration, ministry or human resources. A human resources concentration is also available for students in the public administration degree program. Belhaven University also offers an artist diploma in violin for music majors.
The university also added a number of new online degree programs for students in recent years. They can earn associate degrees in general or biblical studies and in business. The bachelor's programs allow students to study eight different subjects, including applied psychology, management, nursing, and business or health administration. Business administration majors can enroll in the standard program or choose a concentration in IT management for business leaders. Business administration, education, sports administration, and leadership are just a few of the degree programs available online from Belhaven University for graduate students.
About Belhaven University
Belhaven University is a private university affiliated with the Presbyterian Church. Established in 1883 after two campuses in Jackson, Mississippi merged, it offered classes to both men and women on the estate owned by a Civil War veteran. It chose the name Belhaven to honor the estate and the mansion he called the same name. Known as the Belhaven College for Young Women, the Belhaven Collegiate and Industrial Institute, and Belhaven College, it became Belhaven University in 2010.
Known as one of the top comprehensive institutes in Mississippi, Belhaven now operates multiple campuses in Jackson and other major cities. Students can take classes on any campus as they work on their degrees, and they can transfer credits across those campuses. Belhaven also offers an extensive number of continuing education programs for students who want to go back to school. The university has an enrollment of more than 4,000 students, not counting its online enrollment.
Belhaven University Accreditation Details
Though Belhaven University does not have religious accreditation, it does have both program and regional accreditation. Its regional accreditation comes from the Southern Association of Colleges and Schools (SACS) and sets it apart from other schools with religious affiliation. This accreditation is why Belhaven can grant financial aid packages that include government funds and accept transfer credits from those who attended a school with regional accreditation. The program accreditation that the university holds comes from organizations such as the Commission on Collegiate Nursing Education (CCNE) and the National Association of Schools of Dance (NASD). The accreditation covers its nursing, dance, art, design, music and theater programs.
Belhaven University Application Requirements
Belhaven offers several applications because it allows students to apply to its traditional, online and continuing education programs. Students must pick the application that matches their enrollment status. Undergrads will go online and set up an account with the admissions website. They can then work on their student profiles to show the university where they went to high school and any volunteer or professional experience they have. Once they complete the application, the university will ask that they pay a $25 fee. New students need to provide their transcripts to show that they had a minimum high school GPA of 2.0 along with a standardized test score. Students have the option of providing an essay and a letter of recommendation as well as going through an admissions interview. Traditional students must also submit proof that their immunizations are up to date. Belhaven accepts a GED transcript in lieu of a high school transcript too.
Graduate students will also need to provide immunization records and their transcripts. Though the university doesn't have a minimum GPA requirement for these students, most programs ask that they have a GPA of 3.0 or higher. They'll also need to submit one to three letters of recommendation from professionals who can speak to the amount of experience they have in the field or how they performed in college. Online students must meet the same requirements for any undergrad or graduate program.
Tuition and Financial Aid
Belhaven University allows students to see the total cost of attendance before it applies financial aid to their accounts. Undergrads pay $24,950 each year for tuition, but those in any arts program will pay fees that bring their costs up to $26,475 per year. Full-time students also pay $450 per credit hour as an overload charge when they take more than 18 credit hours. This is the same amount that part-time students taking 11 or fewer credits will pay. Belhaven room and board packages cost undergrads at least $7,500 a year too. Graduate students pay between $440 and $550 per credit hour for their courses. Belhaven offers small tuition discounts for military students and other their wives and children as well as veterans.
Full-time undergrads can get one or more scholarships from the university. Academic scholarships range from $2,500 to $10,500 per year and allow students to renew their prizes each year as long as they maintain a GPA of 2.0 or higher. Several grants also come from the university. One is a housing grant that gives students $3,500 that they can put towards their housing costs. Another program matches donations of up to $500 that students receive from their churches. Traditional financial aid goes to those who show need on the FAFSA. Belhaven University encourages students applying to any of its degree programs to submit the FAFSA right after applying to the university.
Related Resources: