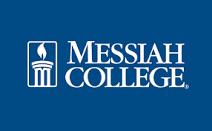 Messiah College is a Christian institution offering liberal and applied arts as well as sciences degrees. The college follows the Anabaptist, Pietist, and Wesleyan traditions of the Christian Church.
Founded in 1909 in Harrisburg, this school was known initially as the Messiah Bible School and Missionary Training Home. It later moved to Grantham In 1911. By 1921, it became the second junior college in Pennsylvania during which it changed its name to Messiah Bible School. It was in the 1950s when the institution started to offer four-year degree programs.
Beliefs
The establishment of the Messiah College was courtesy of the Brethren in Christ, a religious group in Lancaster County in Pennsylvania. The school recognizes the Bible for Christian life, Jesus as Savior and Lord, the importance of Christian living and personal purity and service to others. It is committed to educating its students to become mature in intellect and character as well as in their Christian faith. It trains students for their future careers whether they'll be involved in service or become leaders.
Location
Messiah College is situated in Harrisburg, Pennsylvania specifically in the Grantham area. It is easily accessible from the airport and from the AMTRAK/ Greyhound Station. It can also be reached by car and taxi cab. This Christian college also has a campus in Philadelphia.
Messiah College Tuition
Pursuing your college education at Messiah College is very affordable. With the institution's financial aid office finding the right sources to fund the students' education, parents can rest assured that their children can go to college. The basic tuition for one school year at MC is $27,536. This does not include the room and board as well as the other fees. The financial aid a student may avail is not yet deducted from this rate.
Financial Aid
Financial aid packages are offered to Messiah students. These include grants and scholarships, loans and student employment. The grants need not be repaid. An estimated 17 percent of the student body receive the Pell Grants.
Student Population
This private college has a total student population of 2,802 covering both undergraduate and graduate students. The student to faculty ratio is 13:1.
Academic Areas of Study
Nationally-ranked institution Messiah College offers Bachelor of Arts and Bachelor of Sciences degrees. More than 55 majors are available in the undergraduate programs with a rigorous curriculum.
MC also has various schools – School of the Arts, School of Business, Education and Social Sciences, School of Science, Engineering and Health and School of Humanities.
Primary Accreditation
Messiah College received its accreditation in 1963 to offer four-year degree programs. The accreditation was granted by the Commission on Higher Education of the Middle States Association of Colleges and Schools.
Messiah College Athletic Teams
The Messiah athletic teams belong to the NCCAA Division III and compete in different types of sports to include baseball, basketball, cross country, golf, lacrosse, soccer, swimming, tennis, track and field, volleyball, and wrestling. Through the athletic training department, Messiah College aims to provide athletes an opportunity to take part in intercollegiate sports in a safe and healthy manner. The institution puts the student-athletes' safety as a priority.
Related Resources: