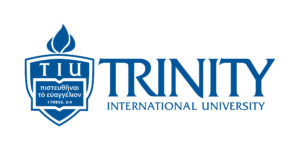 Diverse Degree Programs at Trinity International University
Trinity International University appears in our ranking of the Top 50 Online Christian Colleges for Future Missionaries.
Trinity International University is actually a group of schools including undergraduate studies through the college, a graduate school, an online component, an adult learner program, a theological school, and a law school, and that accounts for the diversity in programs found under the university name. The adult learner program allows students to access programs in several ways, one of which is the modular delivery that requires campus attendance only a few times per session. All undergraduate programs are Bachelor's of Arts degrees.
There are 41 traditional undergraduate programs at TIU from Athletic Training to a Bachelor of Arts in Worship. The BA in Athletic Training is a dual degree program that allows students to earn a bachelor's and a master's degree. Other programs include bachelor's degrees in Biblical Studies, Biology, and Biology with a Secondary Education Licensure.
The BA in Biology with Secondary Education Licensure degree program contains 95 hours in the major including 27 hours of biology, four hours of biology electives, 20 hours of supplemental courses and 44 hours of professional education courses. Required biology courses are General Biology, Biology: Plant and Animal Kingdoms, Microbiology, Human Anatomy and Physiology I and II and Biochemistry. Sample Education courses are Introduction to Teaching, Foundations of Education, Educational Psychology and Human Development and others.
The BA in Business/General Business is offered through the Adult Learners program and is completely online. It contains 36 hours in the business core and 33 hours in general education along with electives and other courses. There are also programs in Christian Ministries, Elementary Education, History, General Studies, Pre-Nursing, Pre-Medical, Pre-Seminary, Psychology, and Sociology among other degrees.
Graduate degree programs at TIU include a Doctor of Ministry ( DMin), a JD/Juris Doctor and a Master of Arts in Bioethics. This degree program teaches students to analyze issues from a Biblical viewpoint and understand other perspectives on issues in healthcare, biotechnology, family and society. It contains 30 semester hours and is offered through residential, online or modular delivery. Modular delivery involves meeting two-to-three days once or twice during each session and there are two required on-campus periods during the summer. Students may replace some of the modular courses with their online equivalents. Students who opt for online delivery will also have a couple of required campus periods. There are 21 hours in required courses plus electives and a capstone. The program is also available as a double degree in an accelerated program BA-MA or as a dual degree with an MA from the Divinity School.
Other master's programs include the MA in Counseling, several MA in Ministry degrees, an MEd in Diverse Learning and an MA in Leadership that is offered through the TIU Graduate School. This program is for "faith-minded" people who want to build their leadership skills. It is comprised of six hours of Common Core courses (Foundations of Integrative Thought in Leadership and Foundations of Cultural Engagement in Leadership), a Leadership Emphasis plus electives and a capstone. Students may select one of three leadership emphasis areas: International, Organizational or Nonprofit.
Additionally, the university offers three Ph.D. degrees, a Master of Theology and several certificates.
About Trinity International University
This private, coeducational school began in 1897 as a 10-week Bible course through the Swedish Evangelical Free Church, then became the Bible Institute of the Swedish Evangelical Free Church. It eventually merged with the Norwegian-Danish Bible Academy and in 1998 it became Trinity International University. The school is comprised of an undergraduate college, a graduate school, a theological seminary, a law school and a camp.
Trinity International has a student body of about 2,700, and most classes have fewer than 20 students. It is selective and has a four-year graduation rate of 46 percent. The US News and World Report ranks TIU as # 230-301 of National Universities.
Trinity International University Accreditation Details
Higher Learning Commission
Commission on Accrediting of the Association of Theological Schools in the United States and Canada
Approved by the Illinois State Board of Education
Committee of Bar Examiners of the State Bar of California ( note: this association is not affiliated with the American Bar Association, and so graduates are not recognized outside of California).
Trinity International University Application Requirements
Students apply online to this school. There is no application fee. Applicants must provide the school with their official high school transcript along with transcripts from any college work completed. Graduate students should submit transcripts of undergraduate programs. Additionally, students should arrange to have their official scores from the SAT or ACT, whichever they took, submitted to the university. JD applicants must complete the Law School admissions test.
It is important for students to obtain enrollment counselors because these individuals can apprise them of any additional documentation required. This may include, but is not limited to, spiritual references, character references, personal references, interviews, additional writing samples, resumes or other information.
Tuition and Financial Aid
Undergraduate tuition at TIU is $16,199 per semester for 12-to-18 hours of study. Part-time students pay $1,400 per hour. Tuition for online undergraduate students is $395 per hour or $185 per course. Students in the adult undergraduate program pay $555 per hour and Divinity School or graduate students pay $585 to $845 per credit hour. Room and board add another $10,800 per year. Additionally, there are fees and supplies as well as personal expenses that must be included in a budget.
Ninety-five percent of students at Trinity International University receive financial aid. The first step in getting that assistance is completing the FAFSA form. After receiving an awards letter from the federal program, students may apply for other assistance in the form of grants, scholarships, and loans, or may take out student loans or get part-time employment.
Grants to attend TIU include the REACH program, Church Match Grants for graduate and undergraduate students, the State of Illinois Monetary Award Program, and the TEACH grant which is a tuition reimbursement program for teachers who agree to teach in underserved or poor populations. There are several scholarships available. Some of these are the Harold O.J. Brown Award, Graduate Assistantship, Alan and Susan Rudd Scholarship, the Dean's Scholarship, the Church Partnership, and others.
There are many ways to pay for a degree program at Trinity International University.
Related Resources: