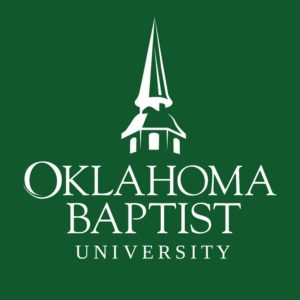 Degree Programs at Oklahoma Baptist University
Oklahoma Baptist University appears in our ranking of the Top 50 Online Christian Colleges for Future Missionaries.
Shawnee, Oklahoma is home to the Oklahoma Baptist University, which offers dozens of undergraduate degree programs. Students can earn bachelor degrees in biochemistry or chemistry, which will help them in graduate school. Each program includes basic general education courses and advanced science classes. The university also offers a biology program with an emphasis in forensic science that teaches students how to collect evidence and process crime scenes. Students in the RN to BSN program must take some science classes too. They can use their knowledge and experience as they work on finishing a Bachelor of Science in Nursing degree.
Oklahoma Baptist University has a College of Theology and Ministry that offers an interdisciplinary studies program. Designed for those who want to study more than one subject area, it shows students how those subjects work together. Students can take courses in theology to learn more about religion and classes in ministry to learn how to lead others in their congregations. There are programs in music performance and music education for those who want to work with kids and adults too.
Many students applying to the university want to study business. It offers a social entrepreneurship program that prepares students for launching a new business and handling the daily operations of an online business. The sports and recreation: camp administration program also focuses on daily operations but teaches students how to run a Christian camp. Many of its degree programs can help students when they move onto graduate school too.
The OBU Graduate School offers a marriage and family therapy program for students who want to assist clients at the professional level. It requires that they do practicums and gain experience working with patients. Students also learn how to use their religious beliefs as they counsel those in need. Oklahoma Baptist University allows students to choose a version of the program based on whether they want to spend two, three or four years in college. Another option for graduate students is a Master of Arts in Christian Studies, which has concentrations in apologetics or leadership. This program features 36 credits of classes.
About Oklahoma Baptist University
Oklahoma Baptist University is a private university affiliated with the Baptist General Convention of Oklahoma. When Oklahoma was still a territory, the convention saw the formation of multiple college campuses in the area that failed. It decided to come together and launch a new college that would focus on Baptist beliefs and offer opportunities for students. Hastings Baptist College opened in the early 1900s and changed names multiple times after moving to Shawnee. This would later become Oklahoma Baptist University, which the convention established in 1910. It opened for classes the following year.
Also called OBU, the university ranks as one of the best colleges in America, according to Forbes. The OBU Graduate School in Oklahoma City offers two programs for students. Its main campus offers many different degree and certificate programs for undergrads through five colleges, including the School of Nursing and the Paul Dickinson School of Business. All undergrads must follow the core curriculum established by the university, which includes both general education classes and some religious studies courses. They can also gain experience through the service-learning projects and programs offered by the university. OBU has a graduate and undergraduate enrollment of nearly 2,000 students.
Oklahoma Baptist University Accreditation Details
OBU has regional accreditation from the Higher Learning Commission (HLC), which is why incoming and returning students can use federal funds to pay for their education. This type of accreditation also gives the university the right to accept credits earned from other colleges with the same accreditation. The nursing, music and education programs offered by the university have full accreditation also.
Oklahoma Baptist University Application Requirements
The university offers guaranteed acceptance for students who either finished high school with a minimum grade point average of 3.0 or within the top 50% and who earned a minimum score of 20 on the ACT. It will also accept those who earned a minimum score of 1030 on the SAT. Students with the same GPA or ranking who scored at least 17 on the ACT or 910 on the SAT can receive conditional acceptance. They can take up to 13 credits of classes. The university will then look at their performance to determine if they should remain in school. To apply, students must submit the online application and write an essay based around the listed prompt. They will also go attend an interview with a parent or guardian and submit the FAFSA.
Graduate students will go through a similar process that includes both an essay and an application. Many programs ask that students attend an interview, which lets them talk about their future goals and why OBU can help them. Other programs may have different requirements such as asking for a resume or for a personal statement or letter of intent. Some programs may ask that prospective graduate students submit the names and addresses of their professional or academic references too.
Tuition and Financial Aid
Undergrads attending OBU pay around $26,500 a year and fees of around $3,200 a year. The cost of room and board adds $7,400 to this total, but the university does allow students to live off-campus with their families. Students who take private lessons pay rates based on the length of those lessons, which starts at $370 for one that lasts for 30 minutes. Graduate students pay an average of $8,100 per year to attend OBU.
OBU accepts all types of military benefits and can work out payment plans for students who need more time to pay off their costs. It recommends that students apply for financial aid through the FAFSA. Nearly 100% of its students receive federal and state financial aid as well as institutional scholarships. Athletic and talent scholarships go to students with strong skills, but academic scholarships are available too. A student with a GPA of at least 3.75 and an ACT/SAT score of 32/1420 will receive up to $12,000 a year. Students can renew their scholarships as long as they maintain a GPA of 2.0 or higher in the university. Oklahoma Baptist University will design financial aid packages for students enrolling in any of its degree programs based on their need and merit.
Related Resources: