By: Ben Karleen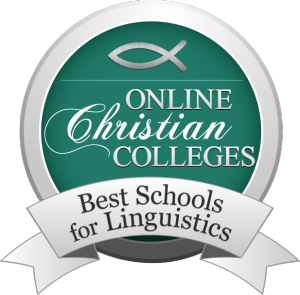 You're pretty sure about heading into the linguistics field, whether you are pursuing a career in translation, programming, natural language processing, or teaching. But you're not so sure whether to opt for the Christian college experience or a non-Christian one. This article aims to help students like you forge ahead in the decision-making process by highlighting 20 U.S. institutions where you can get a linguistics degree.
Methodology
On the secular college side, you may have noticed that many of the top ten linguistics programs are concentrated in California and the Northeastern states. But a different picture emerges when we expand the search and, working our way down the typical rankings, only allow in our pool the first two top linguistics programs for each of five US regions – Midwest, Southeast, West, Southwest, and Northeast. The top two secular programs we chose for each region figure consistently among the best in their region in the lists of QS World University Rankings, The National Research Council, Education Portal, synonym.com, and brainz.com. Where competition was stiff across different rankings for a given region, the nod went to the older program.
Then, for each pair of top-ranked non-Christian programs, we highlight the Christian college or colleges in the same region that award a bachelor's degree in linguistics. Altogether across the nation there are ten Christian colleges which are members or affiliate members of the Council of Christian Colleges and Universities and offer linguistics as a major: five in the Midwest, two in the Southeast, and one in each of the West, Southwest, and Northeast regions.
Quick Links:
Midwest
Southeast
West
Southwest
Northeast
Midwest
Ohio State University
Columbus, OH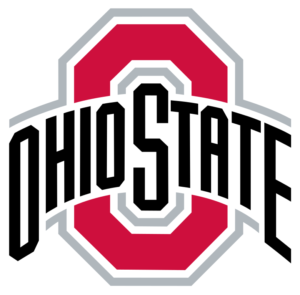 Ohio State, with its main campus in Columbus, is one of the largest public universities in the nation (almost 50,000 undergraduates). Prospective linguistics students can get acquainted with the program by attending the Summer Institute in Language for Young Scholars. Other features of the department include the interdisciplinary Buckeye Language Network and the Center for Cognitive and Brain Sciences. For students looking even further down the road, note that the department's graduate program has issued over 150 doctorates in its history, with a very high placement rate.
University of Chicago
Chicago, IL

The Department of Linguistics at the University of Chicago boasts one of the oldest programs in the nation, with beginnings in the mid-1930s. Their undergraduate curriculum features a strong emphasis on linguistic theory but requires students to have a language background that will provide empirical content to their training. Other features of department life include the Chicago Linguistic Society (the oldest student-run linguistics organization in the nation), offering its annual conference, as well as the annual Linguistic Summer Institute open to undergrads, graduates, and faculty from around the world.
Cedarville University
Cedarville, OH
Department of English, Literature, and Modern Languages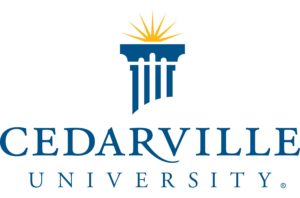 Founded in 1887 in southwest Ohio as a Baptist institution, Cedarville has been recognized by The Princeton Review and US News & World Report as one of the best universities in the Midwest. Christ-centered study spans 100 subject areas, of which the newest degree program is the bachelor's degree in linguistics. Students in the program study core topics in linguistics, as well as modern languages and the usual array of biblical courses for which Cedarville is known. Cedarville is located less than an hour from Ohio State University and the city of Columbus.
Bethel University
St. Paul, MN
Department of Modern World Languages

Bethel (founded 1871) is an evangelical Christian university welcoming students each year from over 65 different church denominations. Its total enrollment of 6,500 makes Bethel one of the five largest schools among members of the Council for Christian Colleges & Universities. A unique feature of the linguistics major at Bethel is that students take three years of courses at Bethel's campus, plus two summers at the Summer Institute of Linguistics at the University of North Dakota (SIL-UND). Because of their integration with SIL, Bethel linguistics students will have a strong understanding of field linguistics among the world's indigenous languages.
Calvin University
Grand Rapids, MI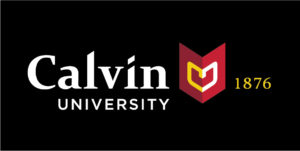 Calvin is ranked #100 in US News & World Report's list of liberal arts colleges. Affiliated with the Christian Reformed Church in North America, Calvin has been training students to be agents of renewal in the world since 1876 and has a current student population of 4,000. True to its interdisciplinary emphasis, the linguistics major requires courses in linguistic theory (syntax, phonetics) as well as several courses in literature. Students looking for an undergraduate internship in linguistics will appreciate this emphasis at Calvin.
Cornerstone University
Grand Rapids, MI
Department of Humanitites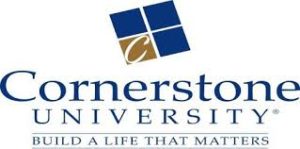 Founded in 1941, Cornerstone is a non-denominational Christian liberal arts university with a total enrollment of 3,000. Students are offered a Christ-centered education to "Build a Life that Matters." With its main campus less than 5 miles from Grand Rapids, the second-largest city in Michigan, cultural and industry opportunities for Cornerstone students abound. And on the financial side, Cornerstone was rated among the 50 Most Affordable Christian Colleges in the U.S. by Christian Universities Online. The linguistics major at Cornerstone offers internships or partnerships with missions agencies, Bible translation organizations, and international schools where majors can teach English as a foreign language.
Moody Bible Institute
Chicago, IL
Intercultural Studies Department

The study of the Bible remains at the core of the curriculum at Moody, founded in Chicago in 1886 by evangelist D. L. Moody. Students majoring in Applied Linguistics are specifically trained to carry out fieldwork among speakers of minority languages in order to develop mother-tongue literacy and produce written materials. This means that students learn to analyze sound systems in order to create alphabets for languages that are previously unwritten. Ministry career opportunities in Applied Linguistics abound, including literacy work, translation, language survey, and TESOL.
Southeast
University of Florida
Gainesville, FL

Every year about 50,000 graduates and undergraduates study at the University of Florida's 2,000-acre campus in north-central Florida. The University has a high-ranking and substantial linguistics department, with 200 undergraduate students, 50 graduate students, and 24 faculty. Students who are particularly interested in teaching English as a second language with the benefit of a strong understanding of linguistic principles would benefit from an undergraduate education at UF, where the English Language Institute has always been an important part of the program.
University of Maryland
College Park, MD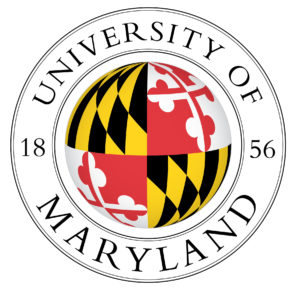 Located in the greater Washington D. C. area, the University of Maryland is the largest university in the state (over 37,000 students) and the flagship institution of the Maryland public system. Linguistics at Maryland combines a strong theoretical base with innovative research in language acquisition, computational linguistics, psycholinguistics, and neurolinguistics. U of M has been at the forefront of a language science research community that spans ten research centers and involves 200 researchers across the nation.
Carson-Newman University
Jefferson City, TN
Department of Philosophy, Linguistics, and World Languages

As a private, Christian liberal arts undergraduate and graduate institution, Carson-Newman wants students to learn to serve God by serving others. The student population of 2,000 enjoys their campus location, nestled between two lakes in the foothills of the Great Smoky Mountains. Carson-Newman is one of only two Southeast members of the Council for Christian Colleges & Universities to offer a bachelor's in linguistics. Because the linguistics major is taught from an interdisciplinary perspective, students have a good deal of flexibility in choosing courses beyond their linguistics core, such as Foreign Languages, Communication, or Psychology.
Union University
Jackson, TN

Union is a private, evangelical Christian liberal arts institution. More than 4,200 students enjoy an 11:1 student to faculty ratio on Union's campus in Jackson (population 100,000). Applied Linguistics majors will take 34 credit hours of classes in linguistics, including 9-12 hours cross-registered at another institution. Students will enjoy rubbing shoulders with French and Spanish majors in the Department of Language.
West
The University of California at Los Angeles
Los Angeles, CA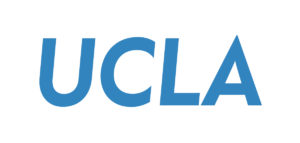 UCLA boasts one of the largest undergraduate linguistics programs in the nation. With that wealth of resources, you can guess that undergrads have lots of options. Among the bachelor's level majors are Linguistics, Computer Linguistics, Applied Linguistics, Linguistics and Anthropology, and Linguistics and French, to name only one of the many modern languages that can be studied in connection with linguistic theory. Facilities include laboratories for phonetics and computational linguistics that are set apart for undergraduate use. And through its general education program, department faculty teach key ideas in linguistics to thousands of other undergraduates majors every year.
University of California – Berkeley
Berkeley, CA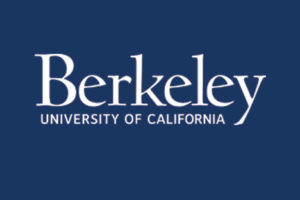 Berkeley is the flagship institution of the University of California public system and calls itself the world's premier public university (around 36,000 students). Linguistics at Berkeley, founded in 1953, claims roots back to 1901 when its original vocation was documenting unwritten local languages. The department has kept this emphasis on the importance of field linguistics for the advancement of the discipline, in addition to offering undergraduates a strong theoretical base. Students looking for a smaller department (about 100 majors and 13 faculty) will appreciate the individual attention offered at Berkeley Linguistics.
Seattle Pacific University
Seattle, WA
Languages, Cultures and Linguistics Department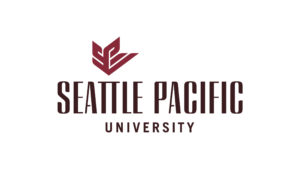 Seattle Pacific was founded in 1891 as a Free Methodist institution, and the University has remained true to Methodist spiritual priorities, as seen in their its, "Engaging the Culture, Changing the World." The main campus is located just ten minutes from downtown Seattle, where the beauty of waterways, mountains, and trees is a part of everyday life for SPU students. Linguistics and Cultural Studies majors at SPU will obtain not only a solid theoretical base in the nature and function of language, but also study aspects of at least three different cultures, a combination lending itself to careers in translation, research, or teaching.
Southwest
University of Arizona
Tucson, AZ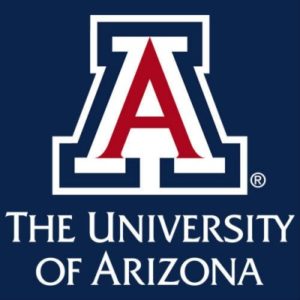 The U of A was founded at its beautiful Tucson location in 1885 and is known for its Wildcats sports programs in basketball, football, and baseball. Given its location in the heart of the Southwest, the linguistics department has unique study opportunities relating to Native American languages, including interaction with Navajo, Southern Ute, and O'odham faculty members. Undergraduates have gone on to work in fields such as cognitive science, anthropology, and second language acquisition. Undergrads have the option of working towards an accelerated MS in Human Language Technology.
The University of Texas at Austin
Austin, TX

The University of Texas at Austin, with about 51,000 students, is one of the largest universities in the country. Its high-ranking linguistics program is enthusiastic about undergraduate students getting involved in research projects, including such areas as child language acquisition, sign language, and digital archiving of indigenous languages. The Undergraduate Linguistic Society provides a regular venue for discussion of journal articles and career planning.
Baylor University
Waco, TX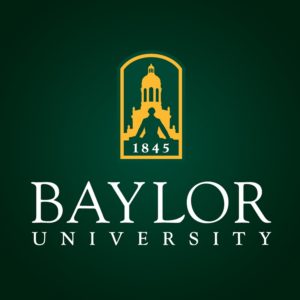 An hour and a half from U of T at Austin is Baylor University, the oldest institution of higher learning in Texas (founded 1845). Though students come to Baylor from all different religious backgrounds, one of the principal hallmarks of a Baylor education is the integration of intellectual excellence with unambiguous Christian commitment. In the linguistics major, you will take classes such as Intermediate Logic, Cognitive Psychology, and Philosophy of Language in order to understand what language is and how humans are able to use it. Baylor features Living-Learning Centers where students of similar interests are housed together. The Global Community Living-Learning Center offers linguistics students the chance to live in a linguistically diverse environment while studying at Baylor.
Northeast
University of Pennsylvania
Philadelphia, PA

Penn boasts one of the oldest programs in the nation (1947). Known for its interdisciplinary approach, some of the department's research areas include historic linguistics, computational linguistics, and American Sign Language. Regular events create vibrant interaction between faculty and students: the Linguistics Speaker Series, the Penn Linguistics Colloquium, as well as various lunch hour presentations. The Penn Working Papers in Linguistics allows a steady outlet for the department's research pursuits.
Harvard University
Cambridge, MA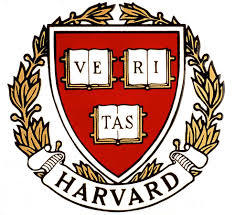 The study of linguistics at Harvard, as with Penn, dates back to the earliest stages of the discipline of modern linguistics (1941). The department is centrally located at the heart of the campus in Harvard Yard, but also encourages students to leave the nest by cross-registering for linguistics courses at MIT. Advantages of Harvard's program include their rich learning resources in ancient and modern languages, a balance of theoretical and empirical approaches, and an emphasis on the complementarity of the diachronic and synchronic study of language.
Gordon College
Wenham, MA
Department of Languages and Linguistics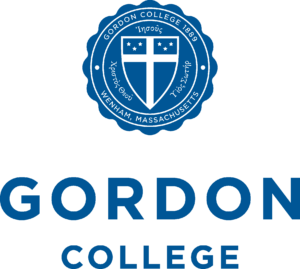 Driving out of the Boston area and up the coast leads one to Gordon College, founded in 1889. Over 40 Christian denominations are represented at Gordon, a liberal arts institution developing thoughtful Christian leaders. Students will benefit from the vibrant higher education communities for which the Boston area is known. In the linguistics department, this may involve students attending lectures at MIT or other area schools, or guest lecturers coming to the Gordon campus. The faith-based approach that Gordon brings to linguistics allows students to consider such areas as the intersection between the biblical languages and scriptural revelation, as well as the influence of the Christian value of service on the practice of field linguistics in missionary contexts.
Related Resources:
About the Author
Ben Karleen lives in eastern Canada with his wife and five children. He has enjoyed experiencing different higher education contexts, including Cairn University in Philadelphia (bachelor's in biblical studies), Trinity Western University in Vancouver (master's in theology and master's in applied linguistics), and now Université Laval in Québec City (doctoral research in Ancient World). He spends time teaching Greek literature and building timber structures.