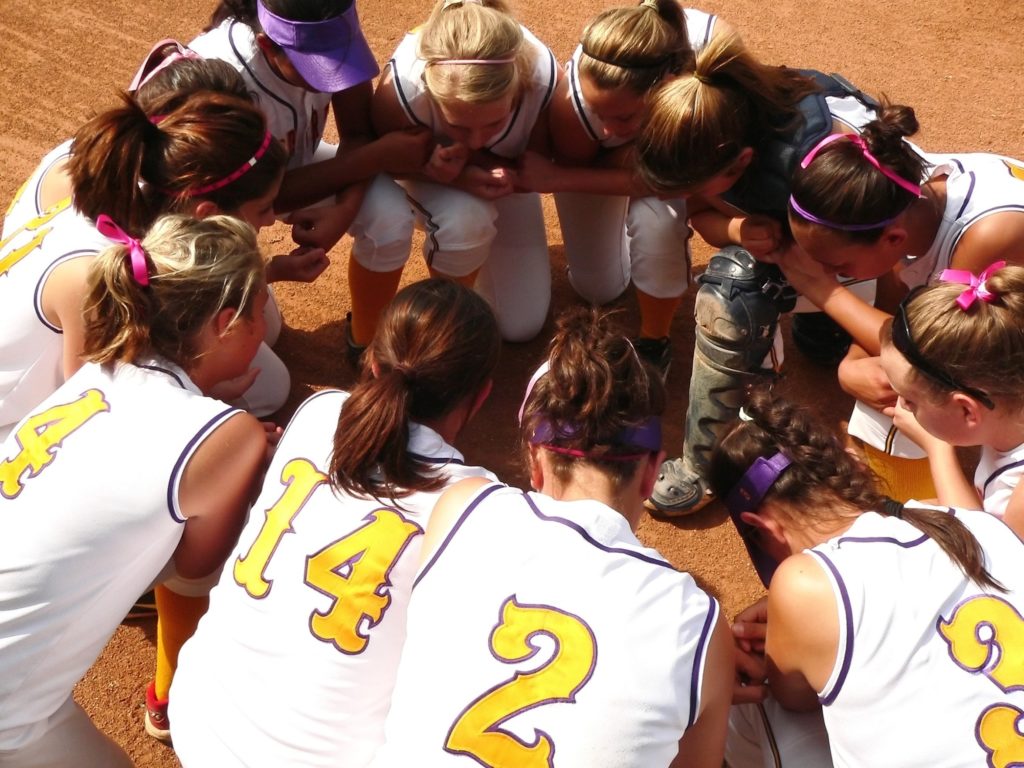 Being a well-rounded student means that you take on a bevy of extracurricular activates, outside of being an outstanding student in the classroom. Those who are looking to strengthen their religion by attending a Christian school will be happy to know that there are many opportunities to play sports and take on after school activities that will make them a more well-rounded individual for the rest of their lives.
By playing sports, individuals learn teamwork, leadership, passion, motivation, selflessness, dedication, and more. These are all characteristics that not only help you grow as an individual on the court but also as a follower of Christ. Whether you are looking to play sports at the high school or collegiate level, there are many options available to you, as well as other resources that will lend you support.
High School
Some of the top athletic programs in the United States are private Christian academies. Colorado offers three of these teams, as Valor Christian, Mullen and Regis are three of the states top schools and their sports programs are recognized nationally. Valor and Mullen both have outstanding football teams with many college prospects, while Regis is regularly known for the baseball players that they send to the next level. Regis is also known for their girl's swimming team, as was demonstrated by Olympic standout, Missy Franklin, who graduated in 2013. Oak Christian School in Westlake Village, California is another excellent option for baseball players and girl's softball players. And schools like Lakeland Christian School in Florida offer outstanding athletic options for their boys and girls soccer teams.
No matter what state you live in, you can find many options at the high school level that allow you to play sports you enjoy, while also going to a school that teaches you about Christianity and religion.
College
Athletes who stand out enough at the high school level may even have the opportunity to play at the collegiate level. Luckily for these student-athletes, there are many options to consider when taking your game to the next level. What's also wonderful about these opportunities is that there are many different options at different levels of the collegiate level. For students who may not be able to make a Division I athletic program, they can consider smaller schools like Cal Baptist (NAIA), Fresno Pacific (NAIA) or Abilene Christian (NCAA Division II). These schools are not for the most talented of athletes, but they offer great opportunities to play sports and attend a Christian University. For NCAA Division I athletes, schools like Liberty and TCU, are top-level schools for athletic competition. They also offer a college education that people are familiar with and respect.
Added Support
Aside from the level of competition at which Christian athletes play, they should also consider the support that is there for them while they play. Organizations like the National Christian School Athletic Association (NCSAA) and The Fellowship of Christian Athletes provide resources and support for Christian student-athletes. These organizations praise these students for their dedication and hard work, inside the classroom and on the playing field. Furthermore, they often help high school students find opportunities to play sports at the next level.
Christian athletes should look at their talent on the field as a sign of well-being and well-roundedness. Sometimes it can be difficult to follow a Christian lifestyle in schools that do not support or follow the same religious paths. However, no matter where you live, you can find options to attend schools that will support your spiritual and athletic desires.
Related Resources: