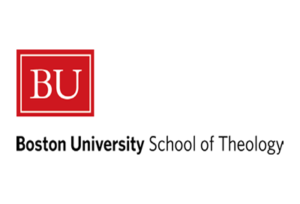 Degree Programs Available at the Boston University School of Theology
Boston University School of Theology appears in our ranking of the 30 Best Theological Seminaries in the United States.
The Boston University School of Theology offers programs for both graduate and doctoral students in theology and related subjects. Three of the school's degree programs are designed for students seeking their first graduate degrees. They can earn a Master of Divinity, Master of Theological Studies or Master of Sacred Music. The Master of Sacred Music program allows students to improve their musical skills and learn how they can use those skills in a church setting. It includes concentrations in both choral conducting and organ performance.
Also available are three advanced degree programs. The Master of Sacred Theology (MST) program accepts students with a commitment to theological studies. It includes eight classes that students take over two semesters. They have the chance to choose a discipline or focus area such as military chaplaincy. Doctoral degree programs are also available. Students can choose between a Doctor of Philosophy program and a Doctor of Ministry in Transformational Leadership.
Some students may want to enroll in the school's dual degree programs, which allow them to take classes on affiliated campuses and at Boston University. One option is a dual program in both theology and social work. Students learn how to use their religious beliefs as they help people with their medical and emotional needs. Majors must take social work classes, including Introduction to Clinical Social Work Practice, Clinical Practice with Children, Advanced Group Work, Group Dynamics and Clinical Practice with Individuals. Dual degree programs also allow students to study theology and education or theology and sacred music. These programs include field practicums and advanced theology classes such as Transformational Leadership, Passions and Requiems, Methods and Materials in Sacred Music and Worship in the Times of Change.
About the Boston University School of Theology
The Boston University School of Theology is a theological seminary in Boston, Massachusetts. Established in 1839, it is the oldest seminary in the country affiliated with the Methodist movement. Ministers and others working for the United Methodist Church came together in the 1830s to discuss the formation of a new seminary. This led to the Newbury Seminary launching a religious studies program in 1840, which would form the basis of the Newbury Biblical Institute. The school moved to Concord, New Hampshire in 1847 and took over a former church building. Called the Methodist General Biblical Institute, some also called it the Concord Biblical Institute due to its location.
After moving to Boston in 1867, the seminary became the Boston Theological Institute. Just a few years later, Boston University opened and incorporated the seminary into its campus. Now known as the Boston University School of Theology or BUSTH, it has an affiliation with the United Methodist Church as well as BU. The theology school consists of centers and institutes that offer programs in peace studies, religion and theology. As part of the Boston Theological Institute, the school allows students to take classes for credit on affiliated campuses.
Boston University School of Theology Accreditation Details
The School of Theology at Boston University belongs to the Association of United Methodist Theological Schools (AUMTS). It also has accreditation from the Commission on Accrediting of the Association of Theological Schools (CAATS), which grants accreditation to colleges and theology schools in the United States and Canada. The theology school has the same regional accreditation that Boston University does too, which comes from the New England Association of Colleges and Secondary Schools (NEACSS).
Boston University School of Theology Application Requirements
Students can use the online checklist offered by BUSTH to make sure they meet all the requirements when applying. Though all students will use the same theology school application, the requirements they need to meet will differ. Those applying to a master's degree program need to pay a $95 application fee and submit the online application. They also need digital copies of their transcripts, which they will upload to the application. This lets the school see what classes they took, when they will complete their degrees, and their overall grades. BUSTH asks for two academic letters of reference and one pastoral letter of reference, a resume, personal statement, and application essay. The application essay asks them to write 500 words on a favorite movie or book. In the personal statement, they have 500 words to write about their vocational goals.
Doctoral students need to pay the same $95 application fee and submit the online application, which allows them to upload their transcripts. They need to provide three letters of reference from academic, professional and/or pastoral references. A personal statement of up to 2,000 words will ask students to discuss their reasons for choosing BUSTH and what their goals are in the doctoral program. They also need to write about any research interests they have. The Doctor of Ministry program has the same application requirements but asks that students submit one letter each from a pastoral, academic and professional reference.
Tuition and Financial Aid
BUSTH charges both full-time and part-time tuition rates. Full-time students must take a minimum of 9 credits and can take up to 14 credits in a semester for $10,640. Those enrolled in a master's degree program on a part-time basis will pay $887 per credit hour. Any doctoral student attending the theology school will pay $665 per credit hour. Ph.D. students enrolled full-time in a program will pay $27,630 each semester. Students also pay fees of $577 per semester for full-time enrollment and $124 per semester for part-time enrollment. Many students must also purchase health care coverage through BUSTH if they do not have health insurance. Plans are available for $2,205 to $2,973 per year.
Scholarships and fellowships are available from BUSTH for most students. Graduate students can get ordination, academic, leadership and tuition scholarships. Every graduate student will get scholarships that cover a minimum of 70 percent of their tuition. Students can also get other awards that cover their remaining costs. BUSTH offers several fellowships that pay the total cost of tuition and cover most of the fees and expenses that doctoral students have. Resident assistant jobs are also available for students willing to work up to 20 hours a week. The Boston University School of Theology can help students get financial aid that covers the total cost of attendance in any of its degree programs.
Related Resources: